In 1947, Time Magazine reported glaciers were melting and Iceland's ice was disappearing.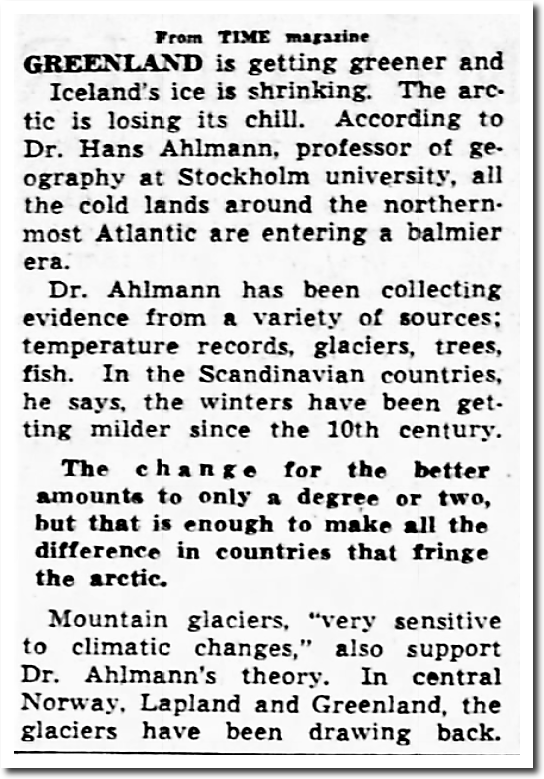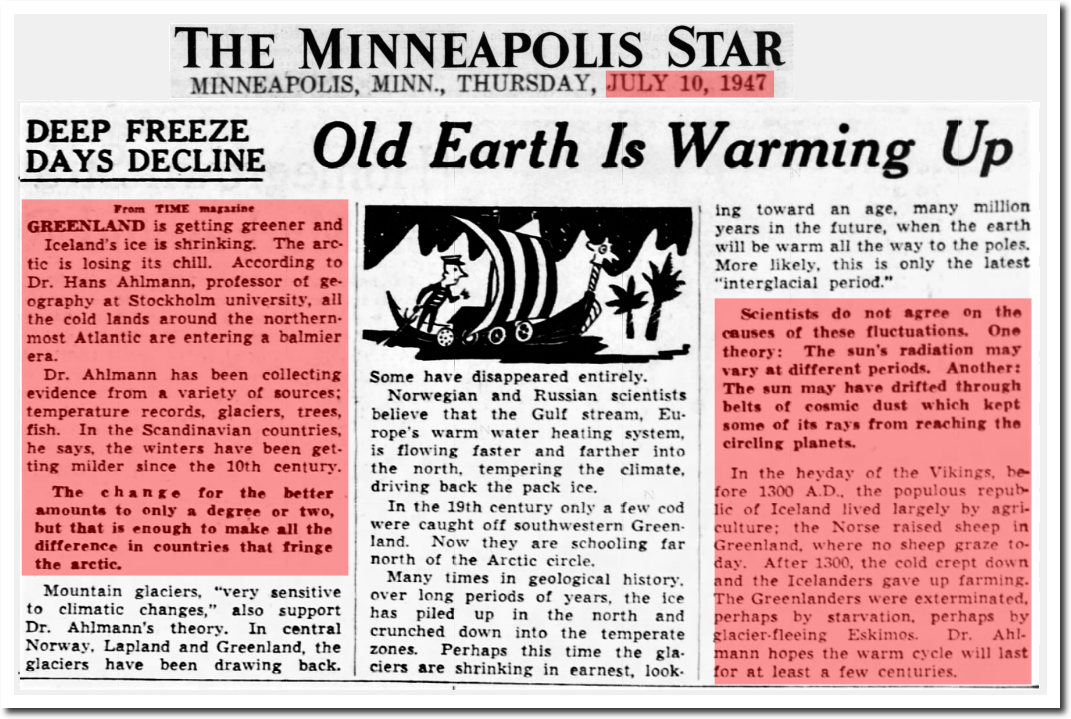 10 Jul 1947, Page 18 – The Minneapolis Star at Newspapers.com
By 1974, the world was getting colder and Iceland's ice was expanding.

07 May 1974, 13 – Des Moines Tribune at Newspapers.com
Time Magazine reported the Arctic was getting colder and Arctic ice was expanding. They blamed all bad weather and the Polar Vortex on global cooling.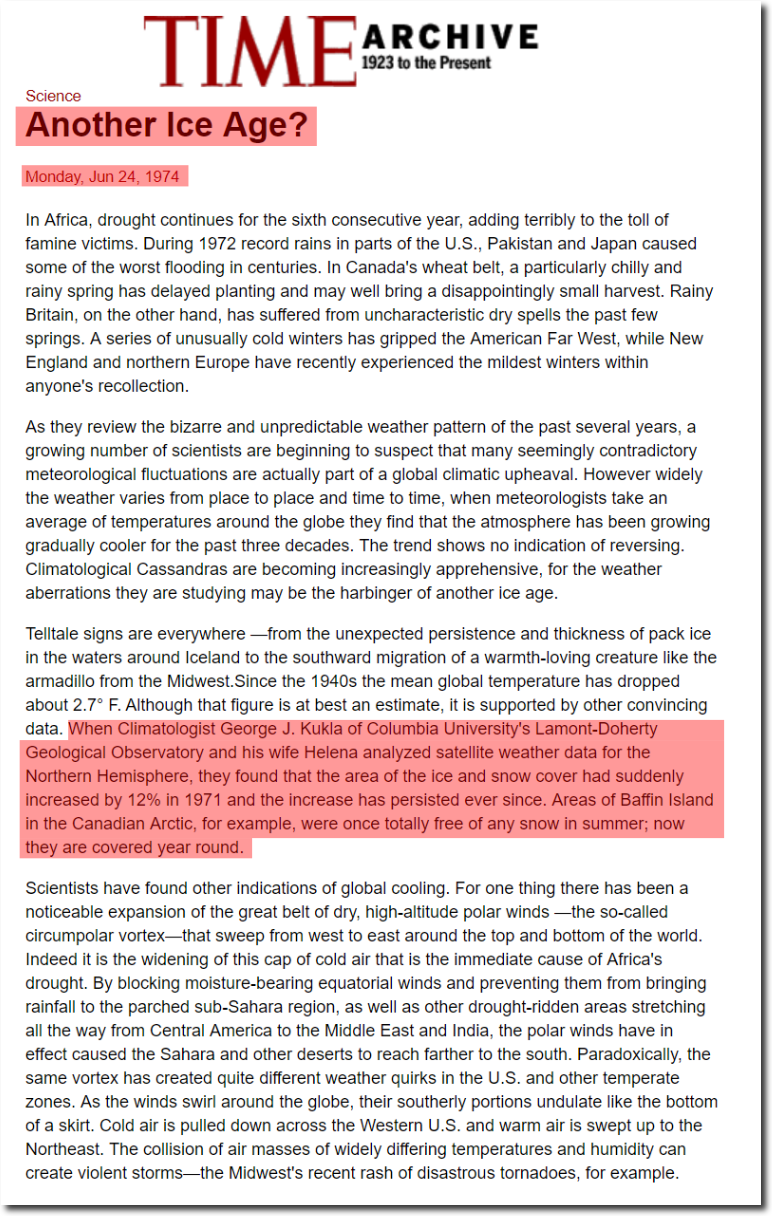 TIME Magazine Archive Article — Another Ice Age? — Jun. 24, 1974
So according to NASA, ice forms when temperatures are warm, and ice melts when temperatures are cold. The 1974 NCAR graph was credible. The current NASA graph isn't.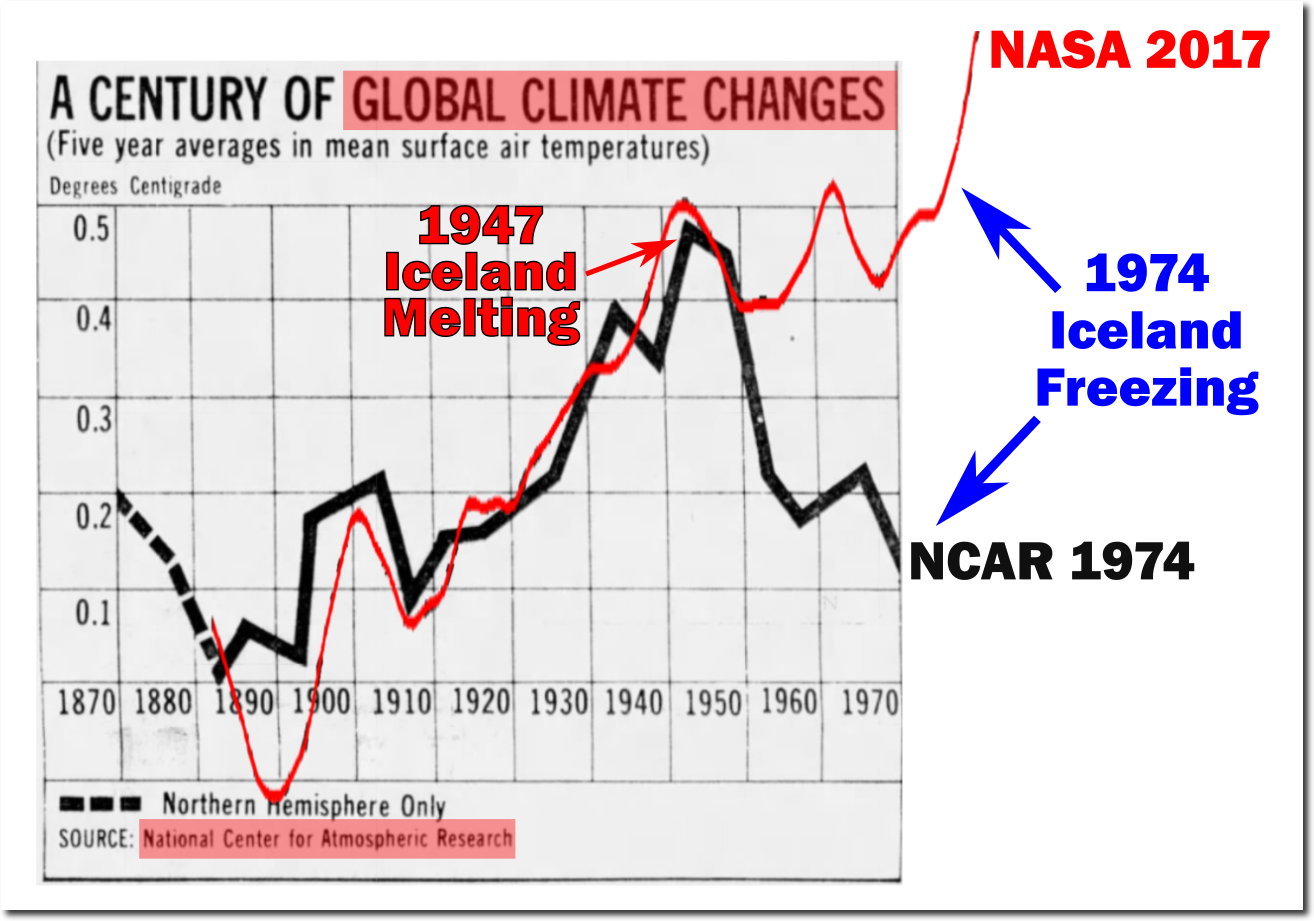 NASA climate graphs are nothing but propaganda. They have nothing to do with science or climate.