During February, 1898 there were massive snowstorms raging Wisconsin and Michigan, while three million acres were burning in South Carolina.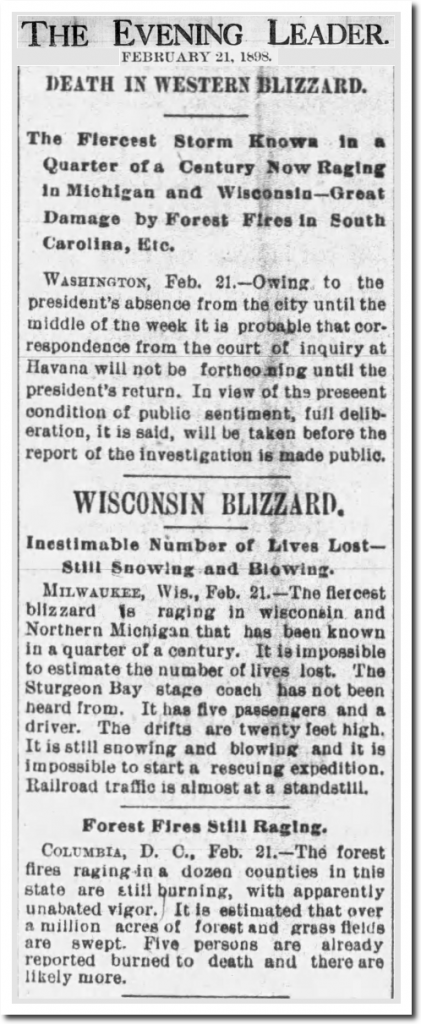 21 Feb 1898, 1 – Wilkes-Barre Times Leader, The Evening News at Newspapers.com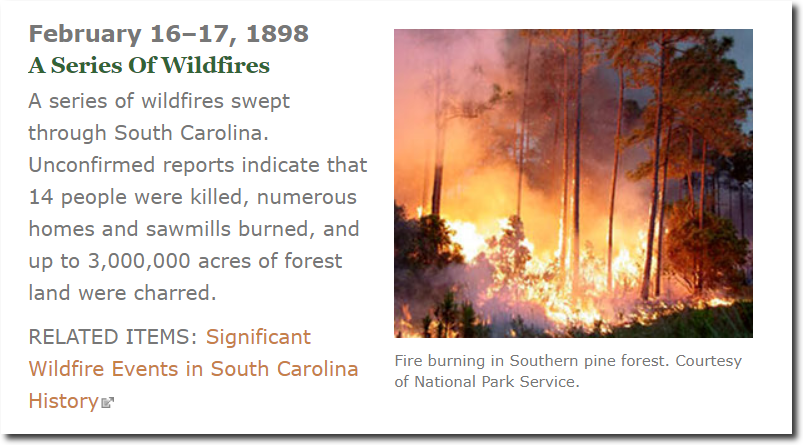 Wildland Fire: History Timeline | U.S. National Park Service
Climate expert Jerry Brown believes the 200,000 acres burning in California are the biggest fires ever, and that they prove we need immediate world communism.
Jerry Brown: Fire-Fueling Heat Worse Than 'Since Civilization Emerged'
For people on the left, 10,000 years normally means about three weeks.

05 Dec 1936, Page 7 – Santa Cruz Evening News at Newspapers.com