Arctic sea ice volume bottomed out on September 9, and the total melt was fourth lowest on record this year.
Ten years ago, the world's leading climate prophet predicted the Arctic would be ice-free no later than 2018.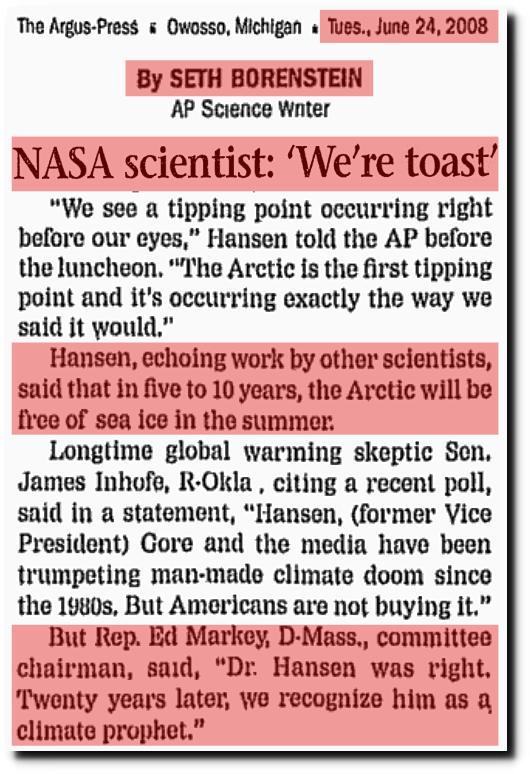 The Argus-Press – Google News Archive Search
Gore: Polar ice cap may disappear by summer 2014
The Arctic sea ice volume minimum is up 41% since James Hansen's prophesy was made ten years ago.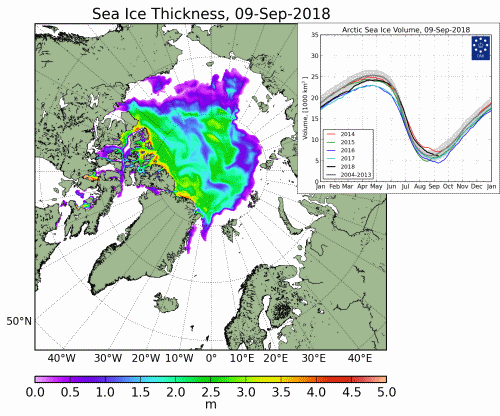 None of this will be reported by the mainstream media, whose policies probit factual reporting on any topic.