For decades, carpetbagging Udalls have been the scourge of the southwest.  We recently got rid of ours in Colorado. A new one as popped up though in Fort Collins.
Over the last century, the river's flow has declined by around 16 percent, even as annual precipitation slightly increased in the Upper Colorado River Basin.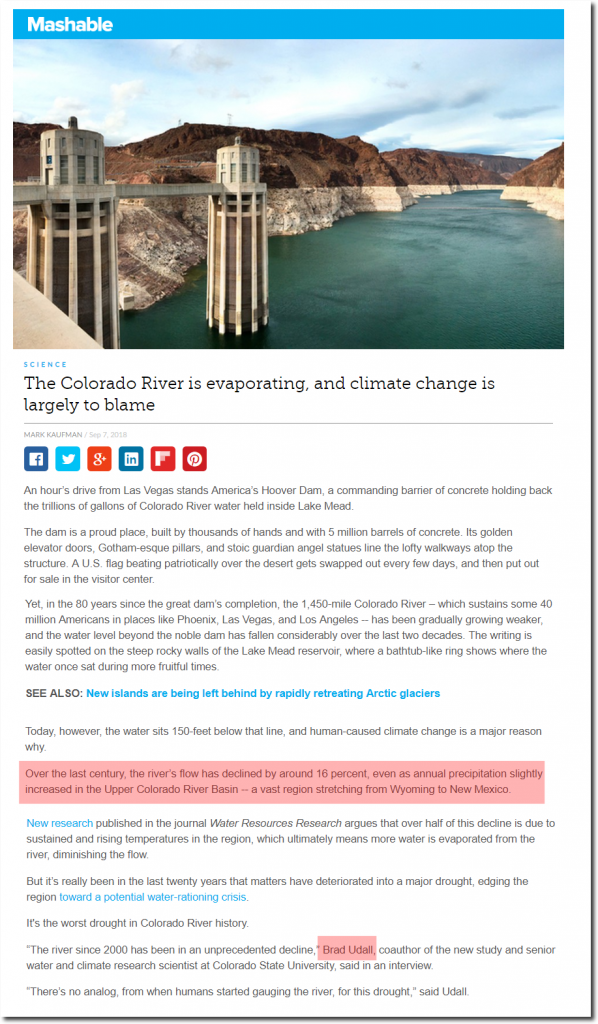 The Colorado River is evaporating, and climate change is largely to blame
River flow is down 16%, as precipitation has increased over the past century.  The math works out perfectly, because up to 65% of the Colorado River water is being diverted across the Continental Divide to the Front Range. Udall believes this diversion is "climate change."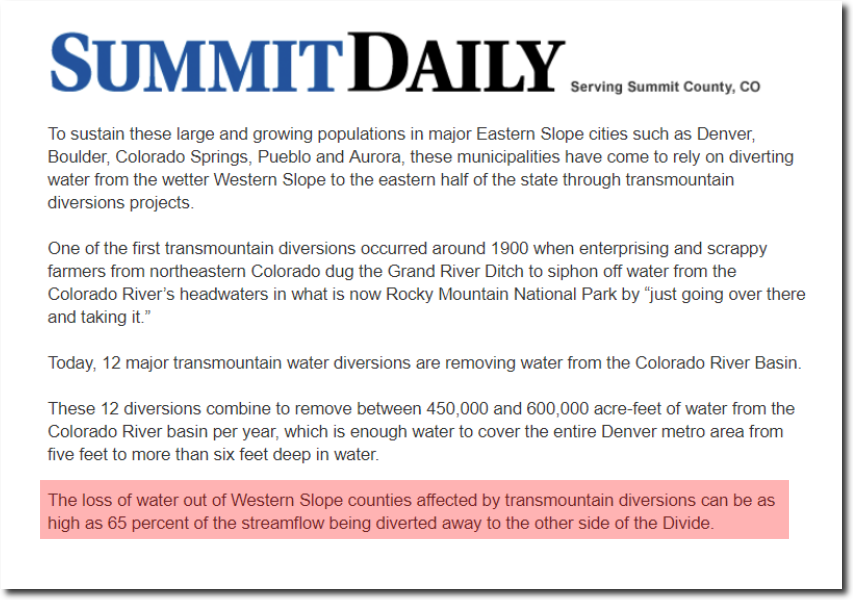 How Western Slope water sustains the Front Range | SummitDaily.com
Lake Powell was built in the 1960's which also evaporates massive amounts of water upstream from Lake Mead.
Drought is the normal climate of the west. "The 20th century was wetter than normal."
"Scientists who study the West's long-term climate patterns say that California has had multiple droughts of 10 or 20 years in a row during the past 1,000 years — and two severe "megadroughts" of 180 years and 240 years."


Graphic: California's droughts in the past 1,200 years – The Mercury News
In 1992, the New York Times knew this, and also knew about the Medieval Warm period.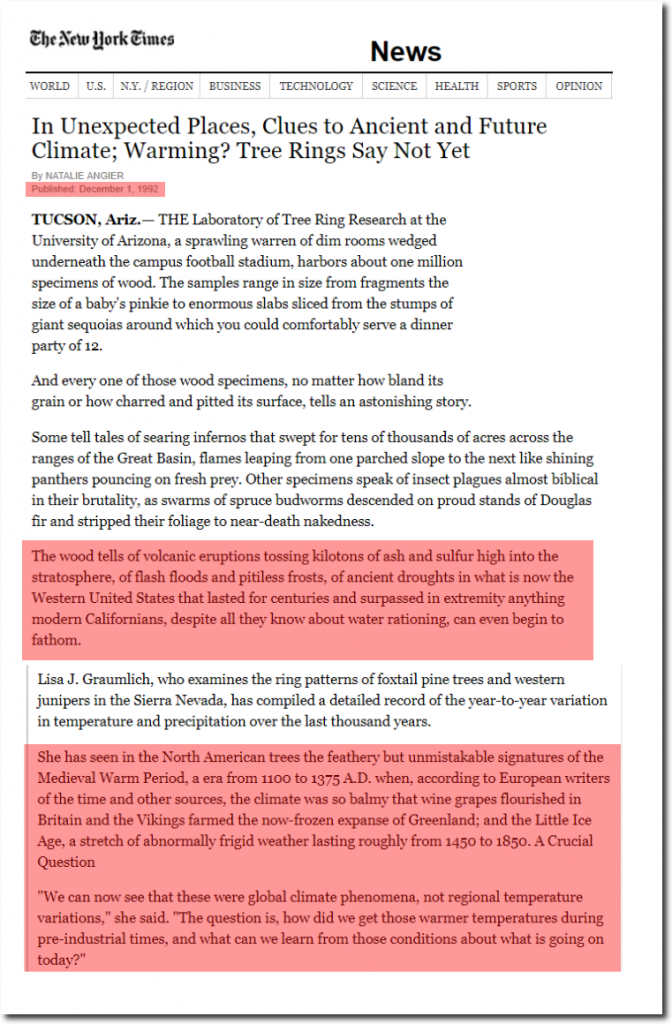 In Unexpected Places, Clues to Ancient and Future Climate – Warming? Tree Rings Say Not Yet – NYTimes.com
One hundred fifty-five years ago, California had a massive flood after two decades of drought. 
California Megaflood: Lessons from a Forgotten Catastrophe – Scientific American
In 2016, Wired announced the California permanent drought.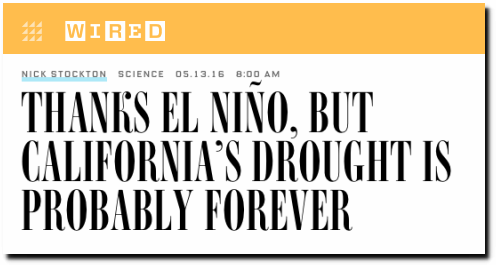 Thanks El Niño, But California's Drought Is Probably Forever | WIRED
A few months later California had their wettest winter on record.

NWS: Northern California now on pace for 'wettest water year on record' – SFGate
The problem California had with dams was too much water.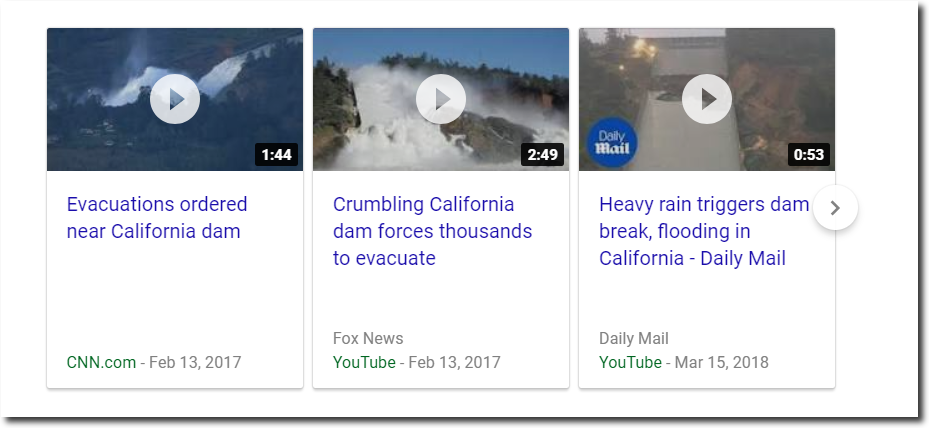 Leftists rarely have any idea what they are talking about, and Udalls are some of the most clueless.