Satellite measurements of troposphere temperatures show little or no warming over the past 20 years.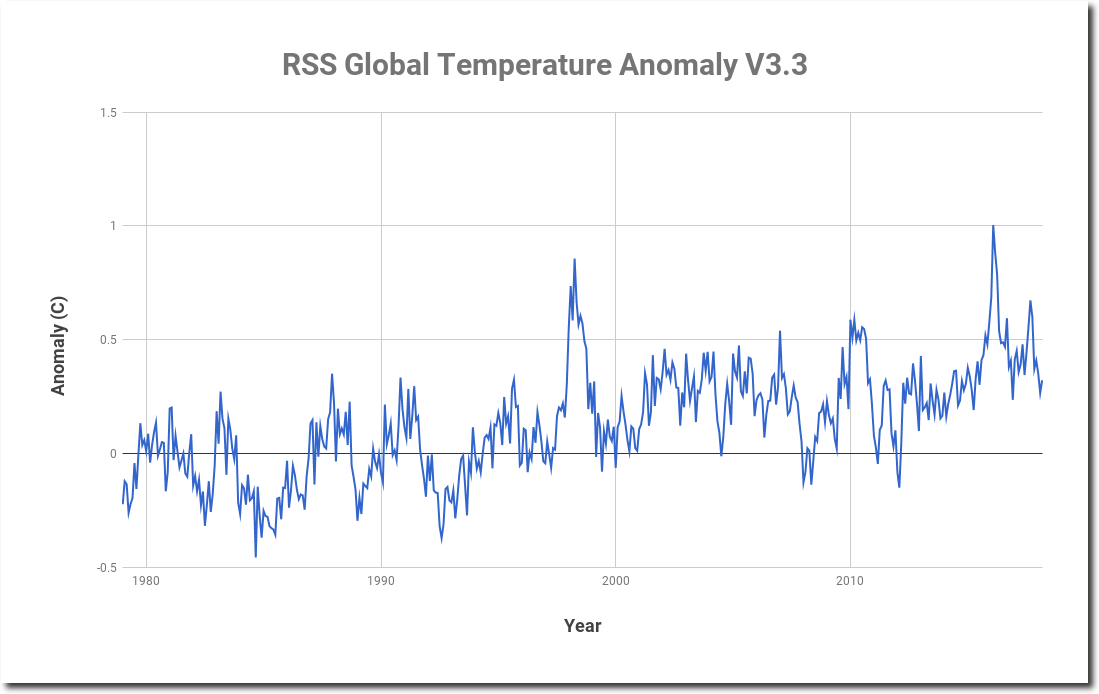 RSS_Monthly_MSU_AMSU_Channel_TLT_Anomalies_Land_and_Ocean_v03_3.txt
This is particularly bad news for people who depend on climate grants to feed their families, because satellite temperatures start at the coldest year on record in the Arctic.  Climate scientists need to show a lot of warming to keep the $$$ coming in.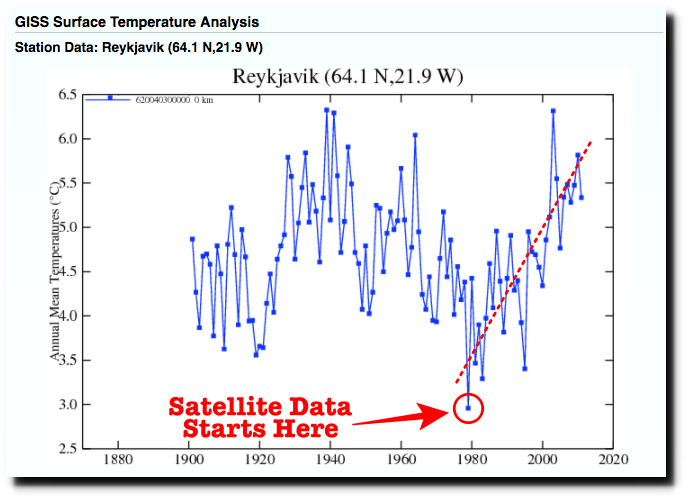 Data.GISS: GISS Surface Temperature Analysis
This lack of warming was unacceptable to professional climate scamsters, so I predicted more than three years ago the satellite data would be massively tampered with to make the hiatus disappear.
Look for the satellite data to be adjusted to bring it into compliance with the fully fraudulent surface temperatures. The Guardian is now working to discredit UAH, so it seems likely that RSS will soon be making big changes – to match the needs of the climate mafia. Bookmark this post.
That is exactly what happened. Two years ago, Carl Mears at Remote Sensing Systems understood the climate model forecasts (yellow below) weren't working.
Note that after 1998, the observations are likely to be below the simulated values, indicating that the simulation as a whole are predicting too much warming.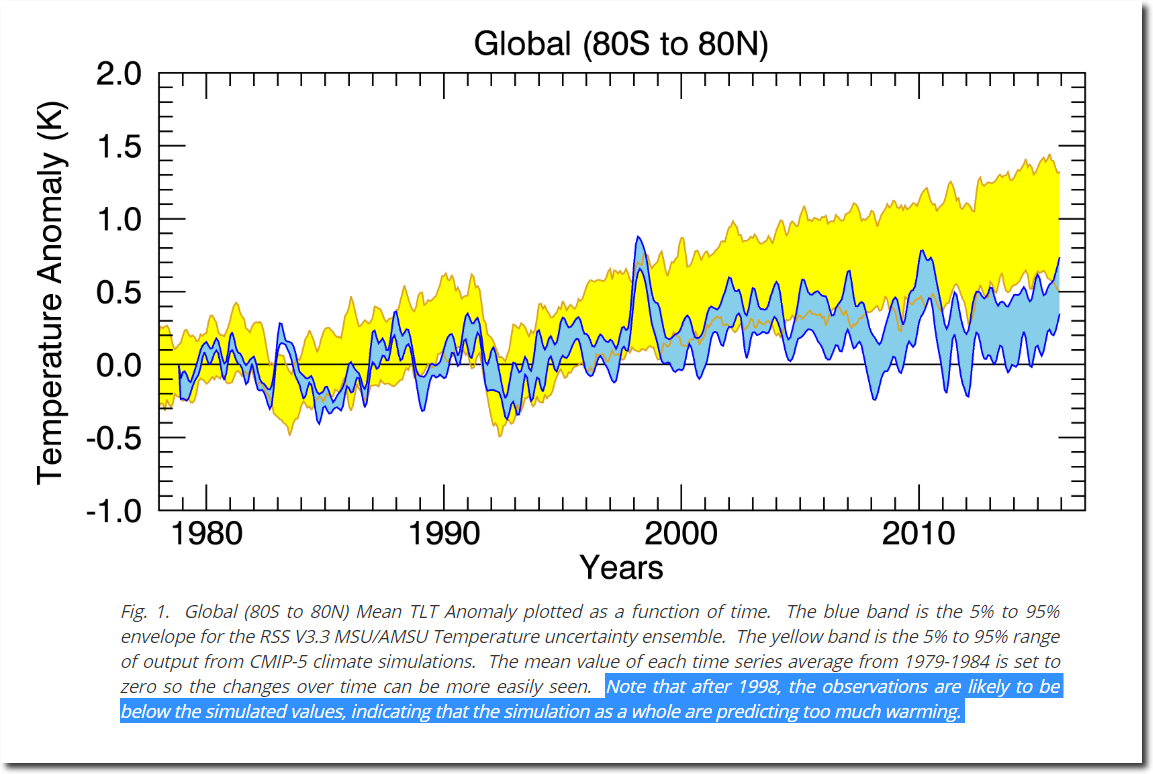 Climate Analysis | Remote Sensing Systems
But under pressure from the climate mafia,  Mears altered his own data to make the models look slightly better. The large discrepancy became a small discrepancy.
there is a small discrepancy between the model predictions and the satelllite observations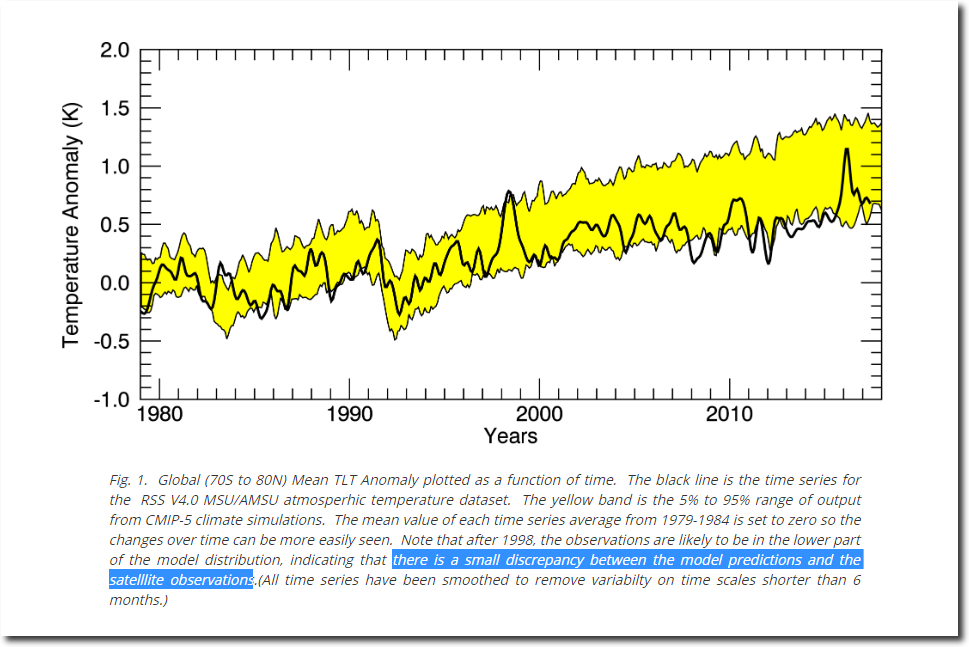 The image below overlays Mears' old graph on his new one. It is clear what he did – he  eliminated the blue error interval, and started using the high side of the interval as his temperature.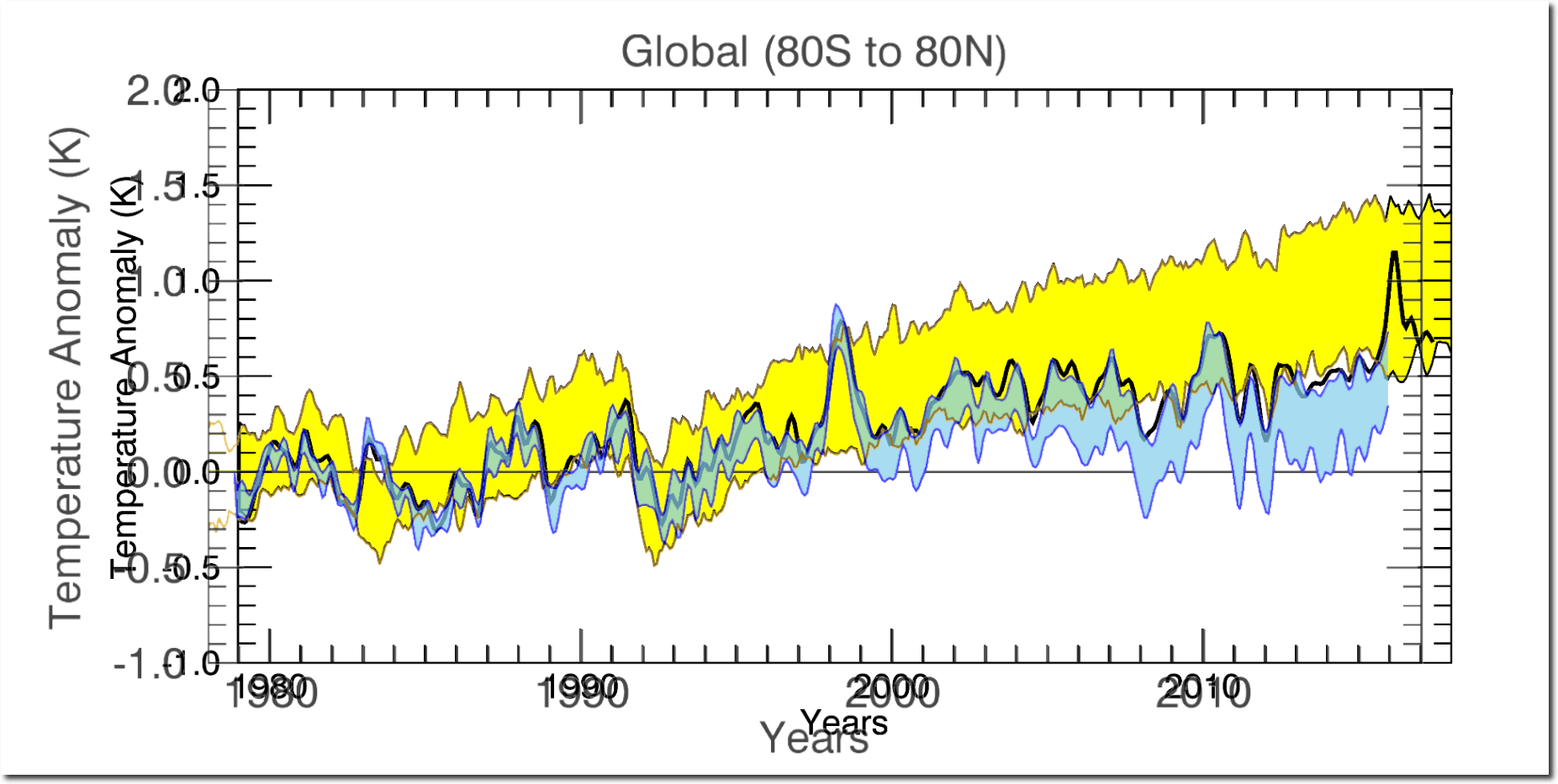 This is pretty awful junk science, but even with cheating the temperature has still fallen outside the range of the climate models. Nature simply isn't cooperating with their global warming scam, so the climate science community is compensating by ramping up their hysteria, lies and fraud.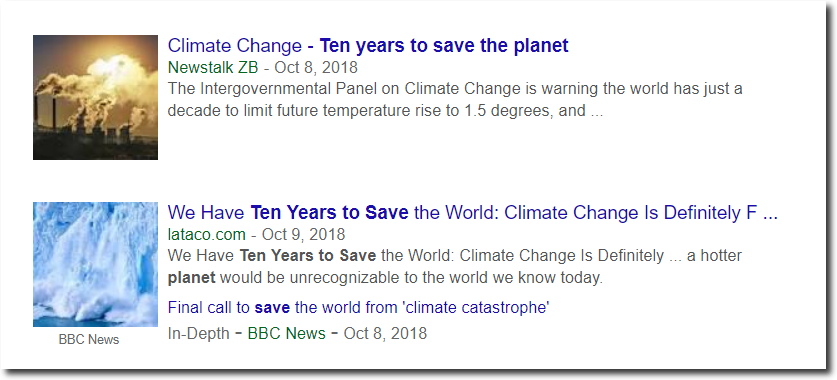 Disclaimer : Mosher says the last 14 million news articles about climate misquoted scientists, and the scientists are simply innocent victims.