During February 1932, Rio Grande City, Texas averaged 86 degrees for their afternoon maximums, and had 13 days over 90 degrees.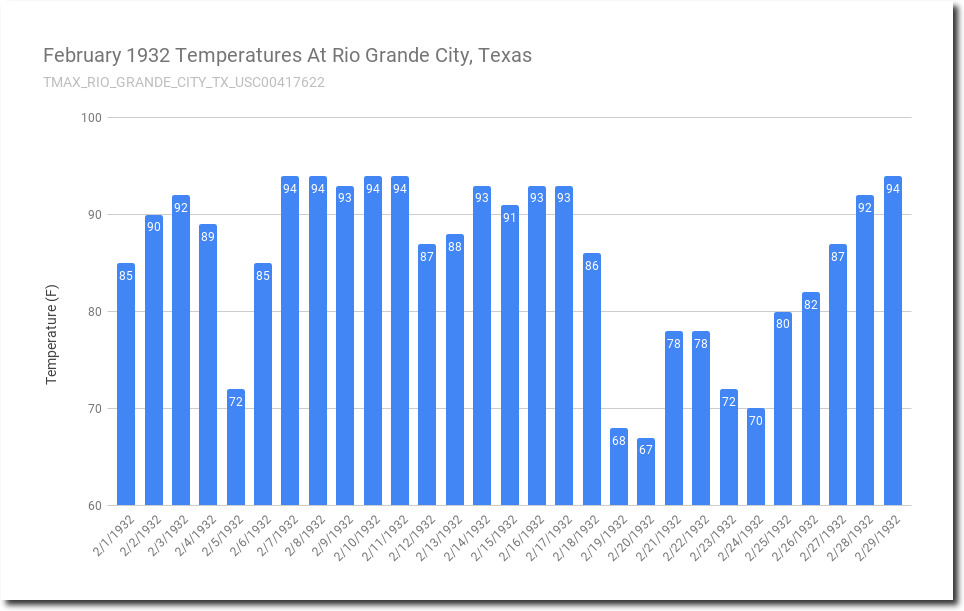 At the other border, the Winter Olympics at Lake Placid, New York nearly had to be cancelled because of warm weather.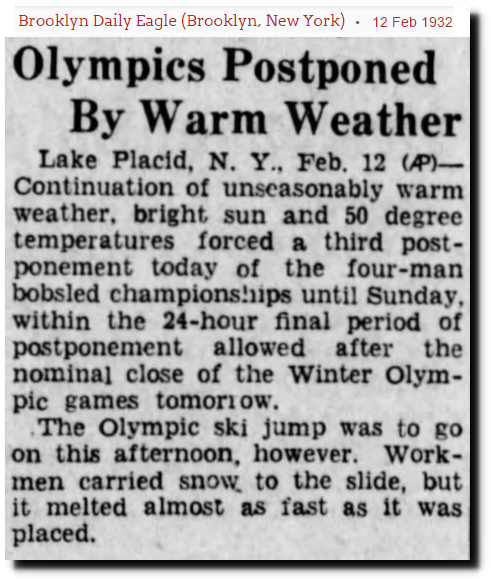 12 Feb 1932, Page 2 – The Brooklyn Daily Eagle at Newspapers.com
Ahead of the 1932 Winter Olympics in January, there was no snow at Lake Placid, and it was 70 degrees in New York City.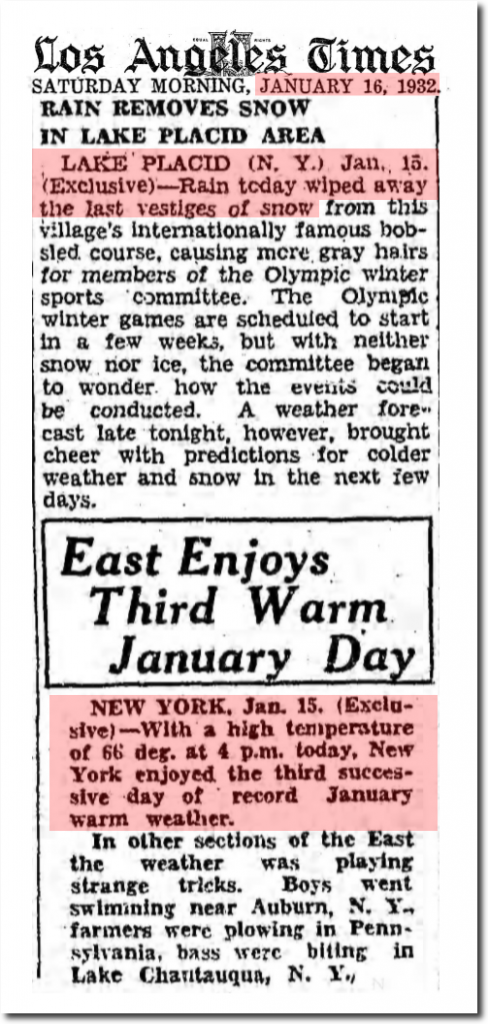 16 Jan 1932, Page 1 – The Los Angeles Times 
On January 14, 1932 it was 70 degrees in New York.
If this happened now, climate scientists would be 100% certain it was your fault, and demand immediate world communism.