During the early 1980s, NASA's James Hansen predicted 7C warming in the tropical lower troposphere.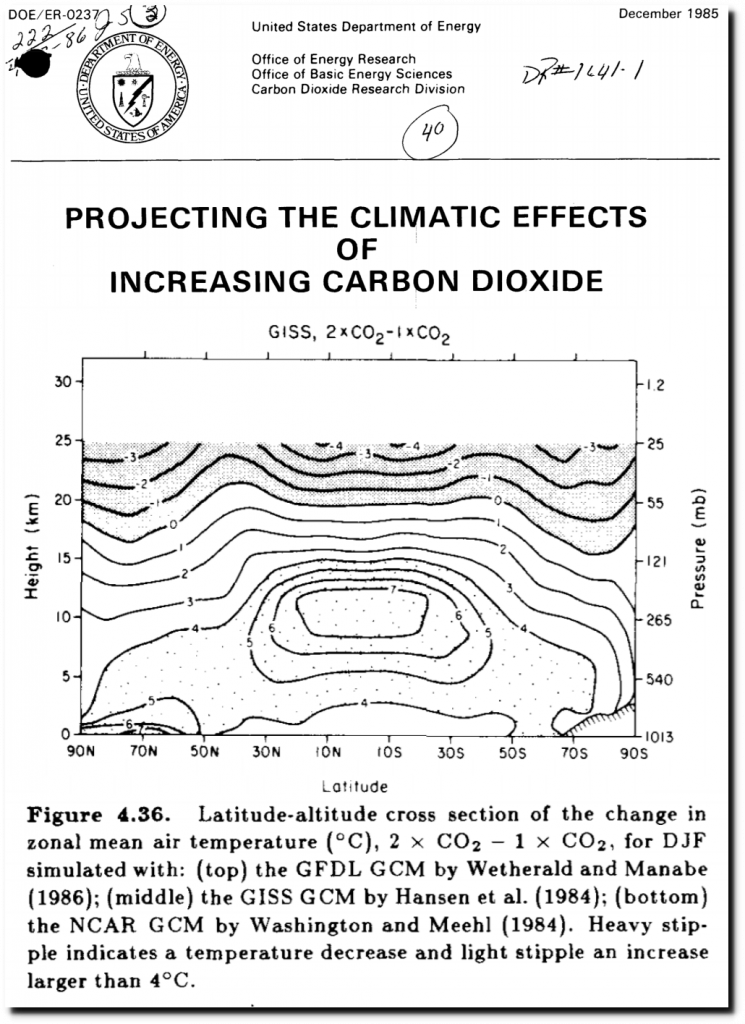 PROJECTING THE CLIMATIC EFFECTS OF INCREASING CARBON DIOXIDE
Satellite data shows that will take about 700 years.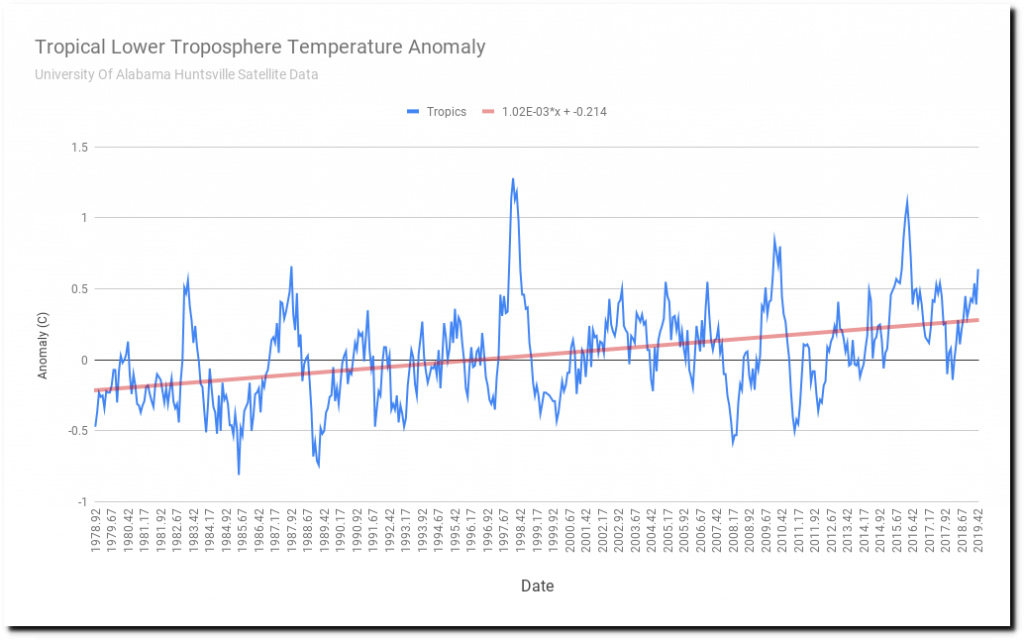 Once the current El Nino ends, temperatures will plummet.  But no worries, Hansen also predicted the Arctic would be ice-free and Manhattan underwater by 2018.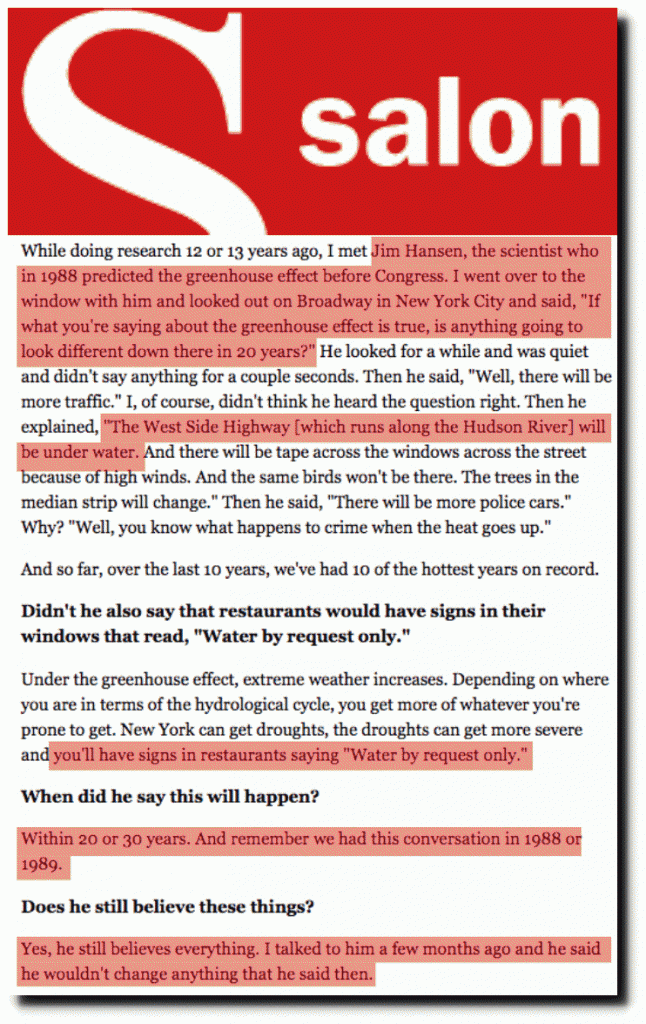 Stormy weather – Global warming – Salon.com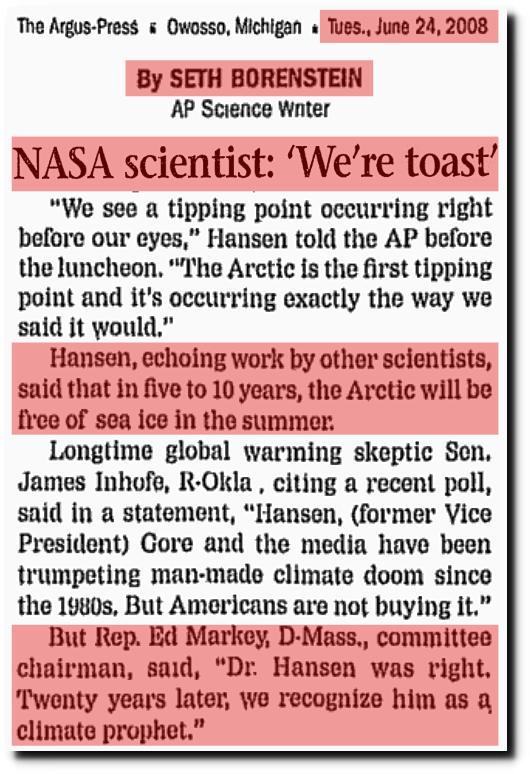 The Argus-Press – Google News Archive Search