On July 29, 1916 the average afternoon temperature in the Midwest was 98 degrees. The Chicago Tribune thought it was hotter than hell.
29 Jul 1916, 1 – Chicago Tribune at Newspapers.com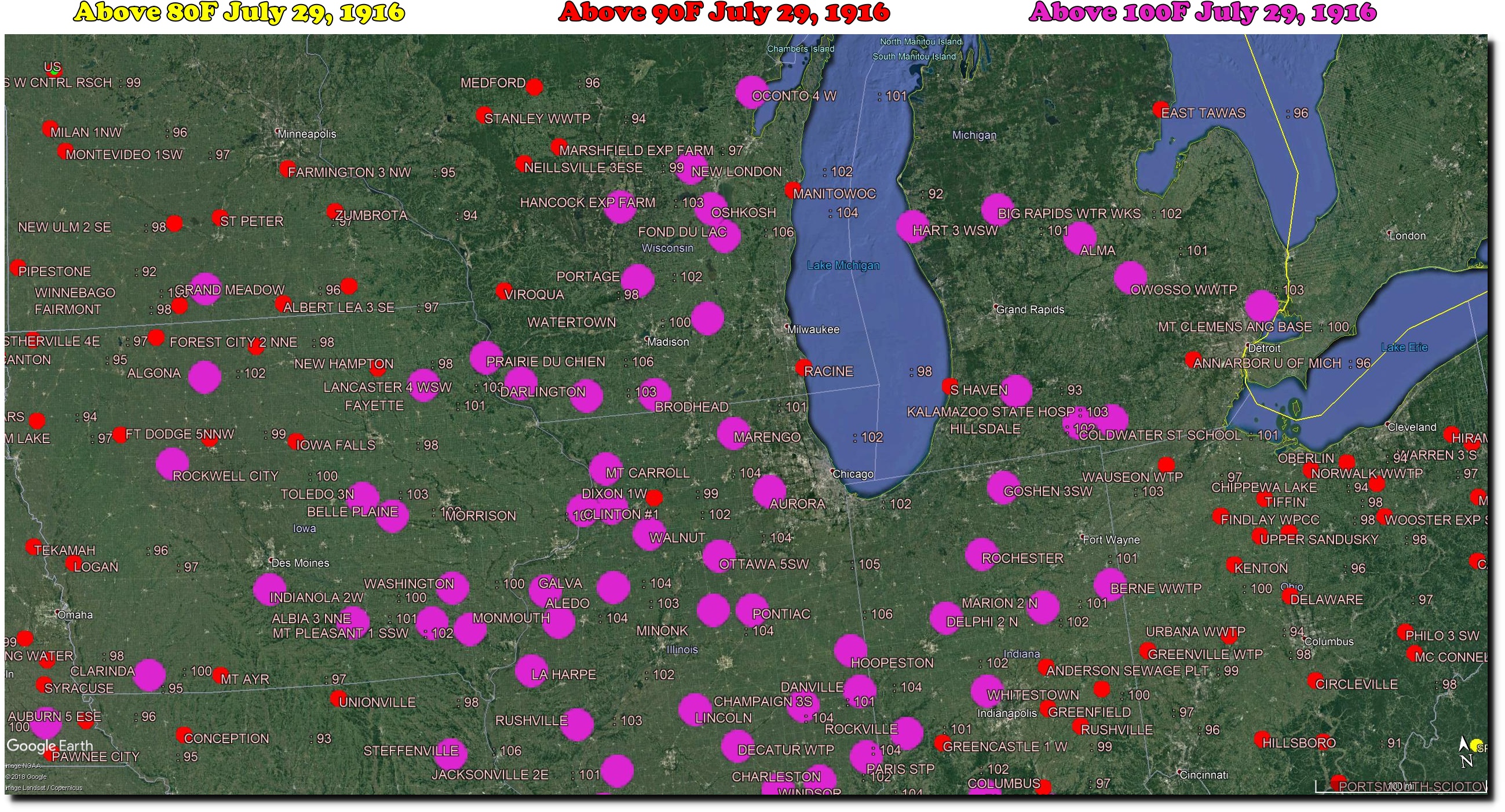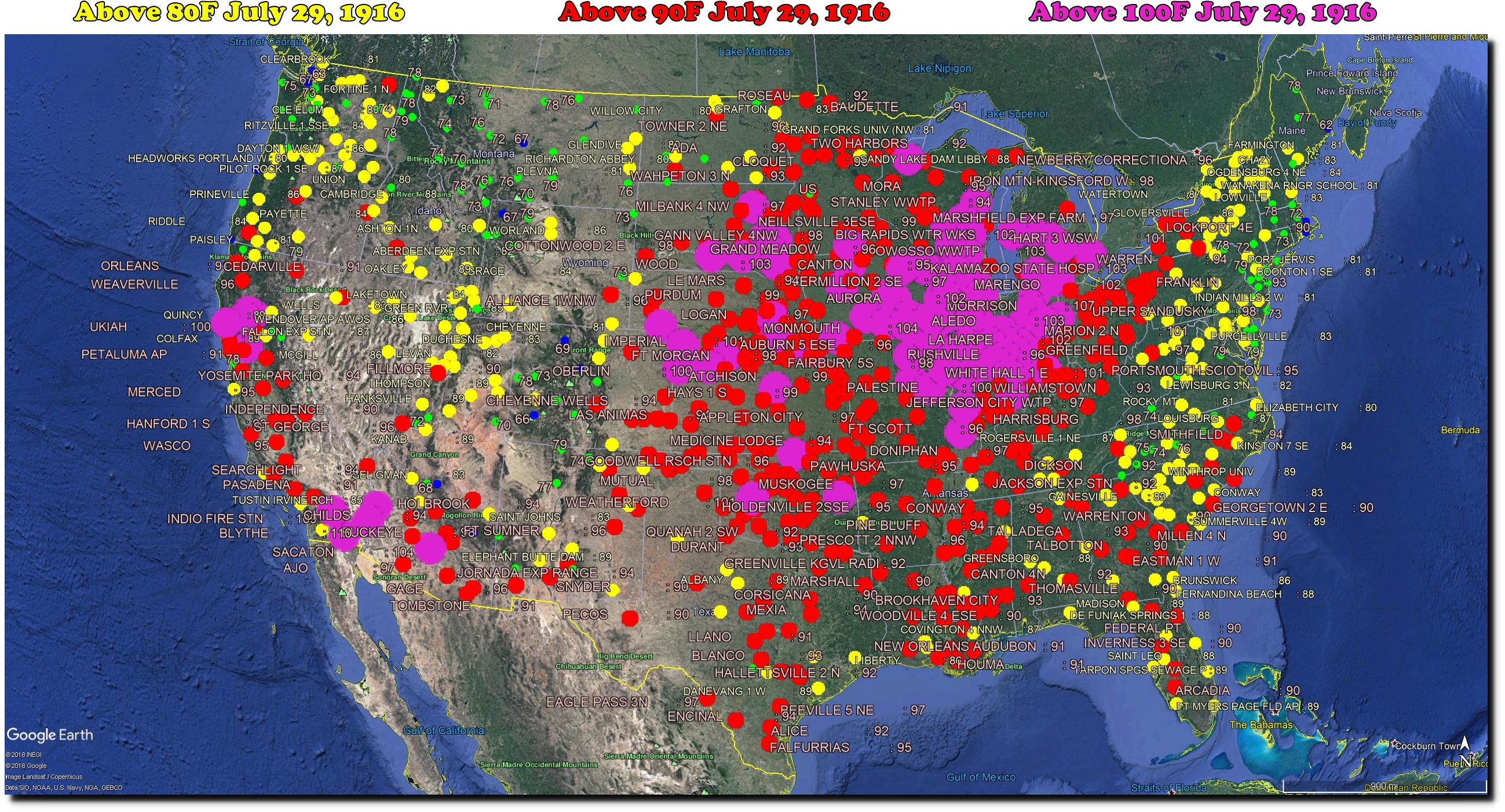 The Chicago Tribune was being optimistic with their forecast that the heatwave was almost over. There were 45 days over 100 degrees in the Midwest from July 2nd to September 11 that year.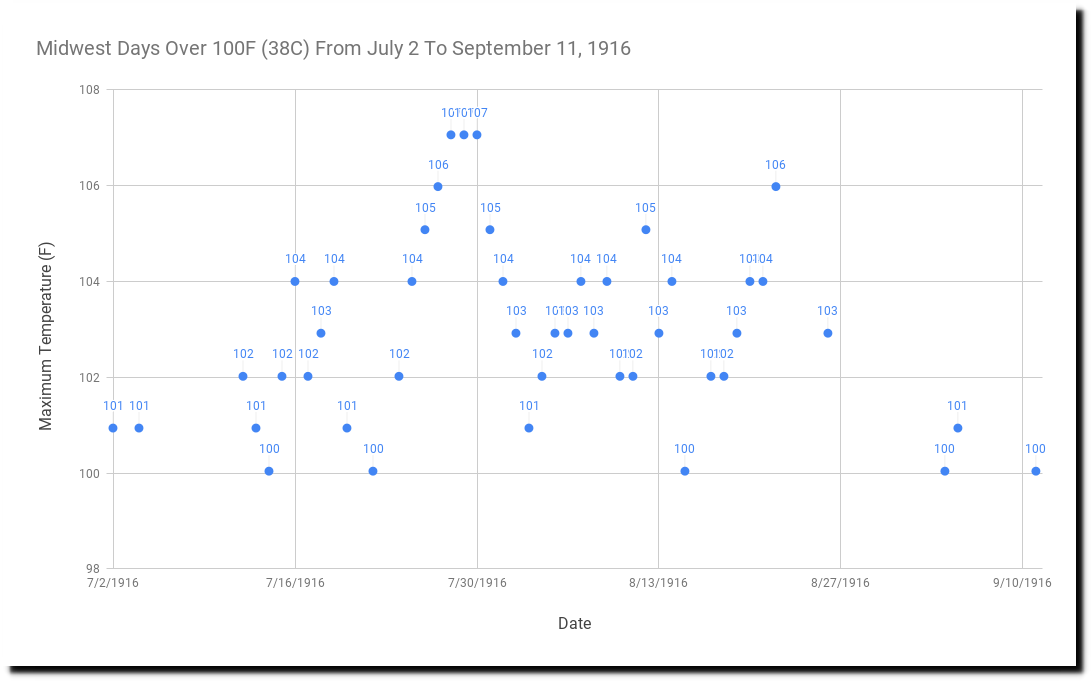 July 29 average maximum temperatures have dropped about five degrees in the Midwest since the 19th century, with recent years being the coolest on record.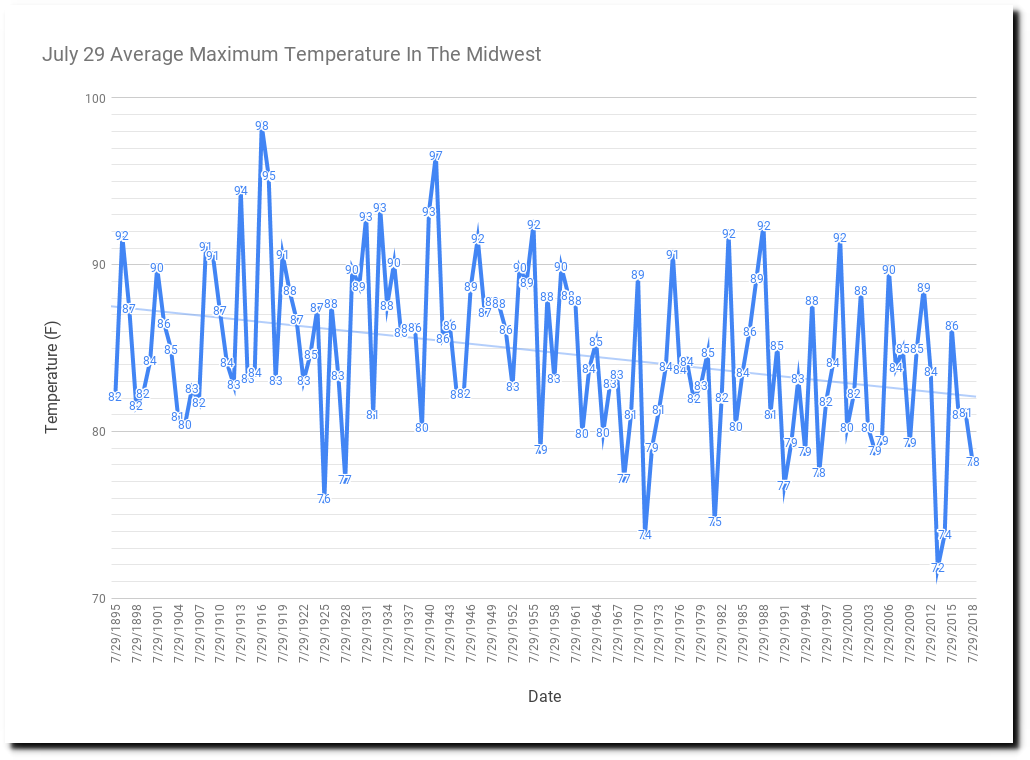 Peak temperatures have fallen about six degrees.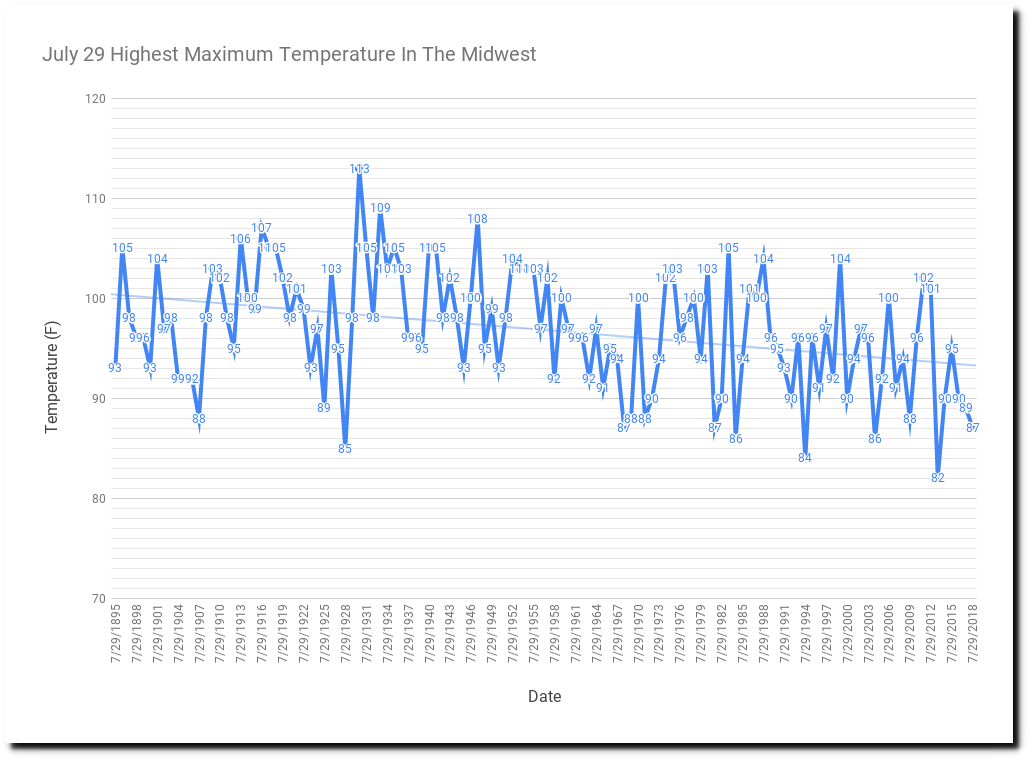 On this date in 1933, it was 109 degrees at Milan Minnesota – which was 37 degrees warmer than today. Gann Valley, South Dakota was 115 degrees on that date – which was 36 degrees warmer than today.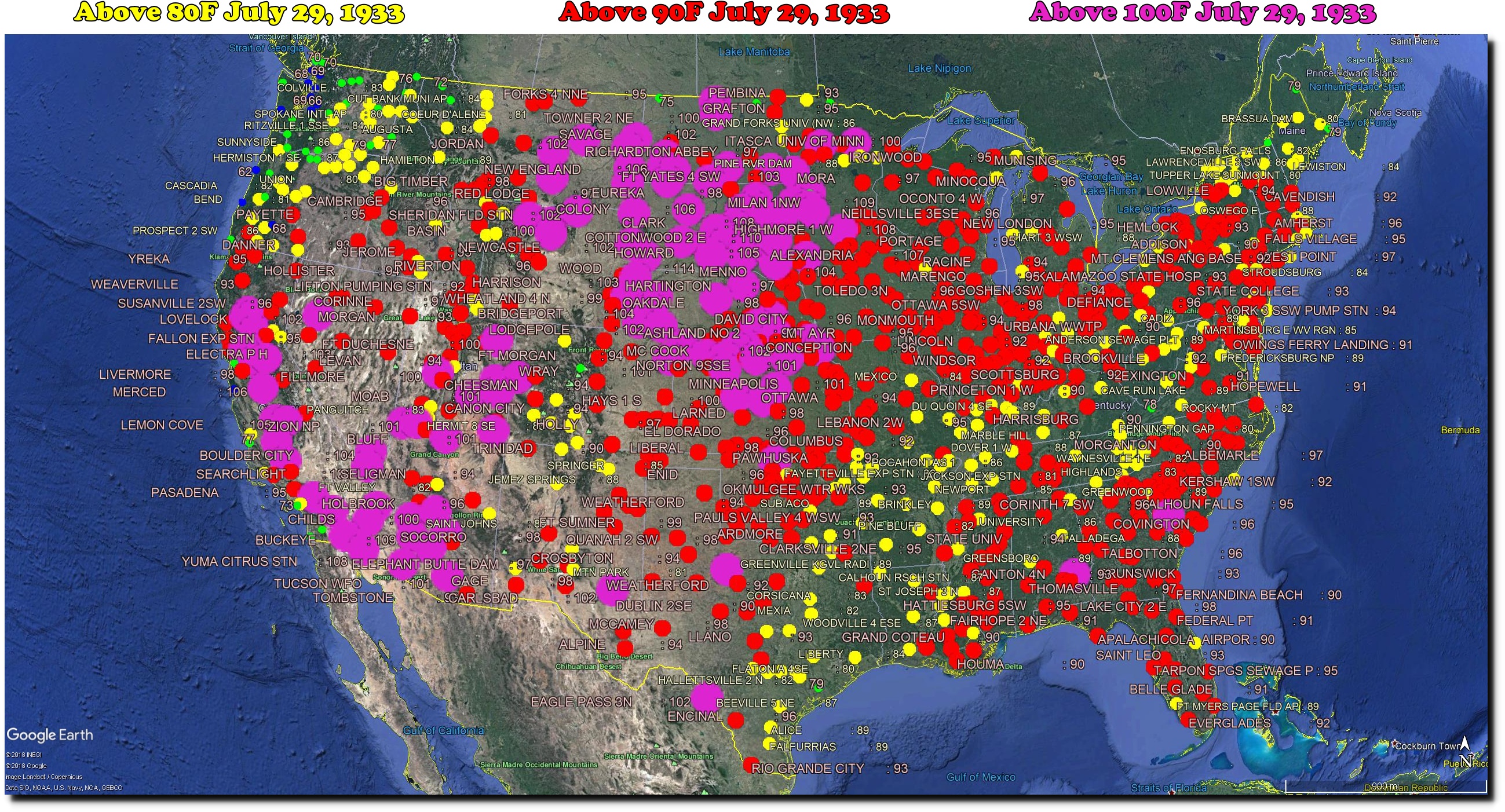 There have been lots of hot July 29ths in the US. It was 115 degrees in Arkansas on this date in 1930, and 29 states were over 100 degrees.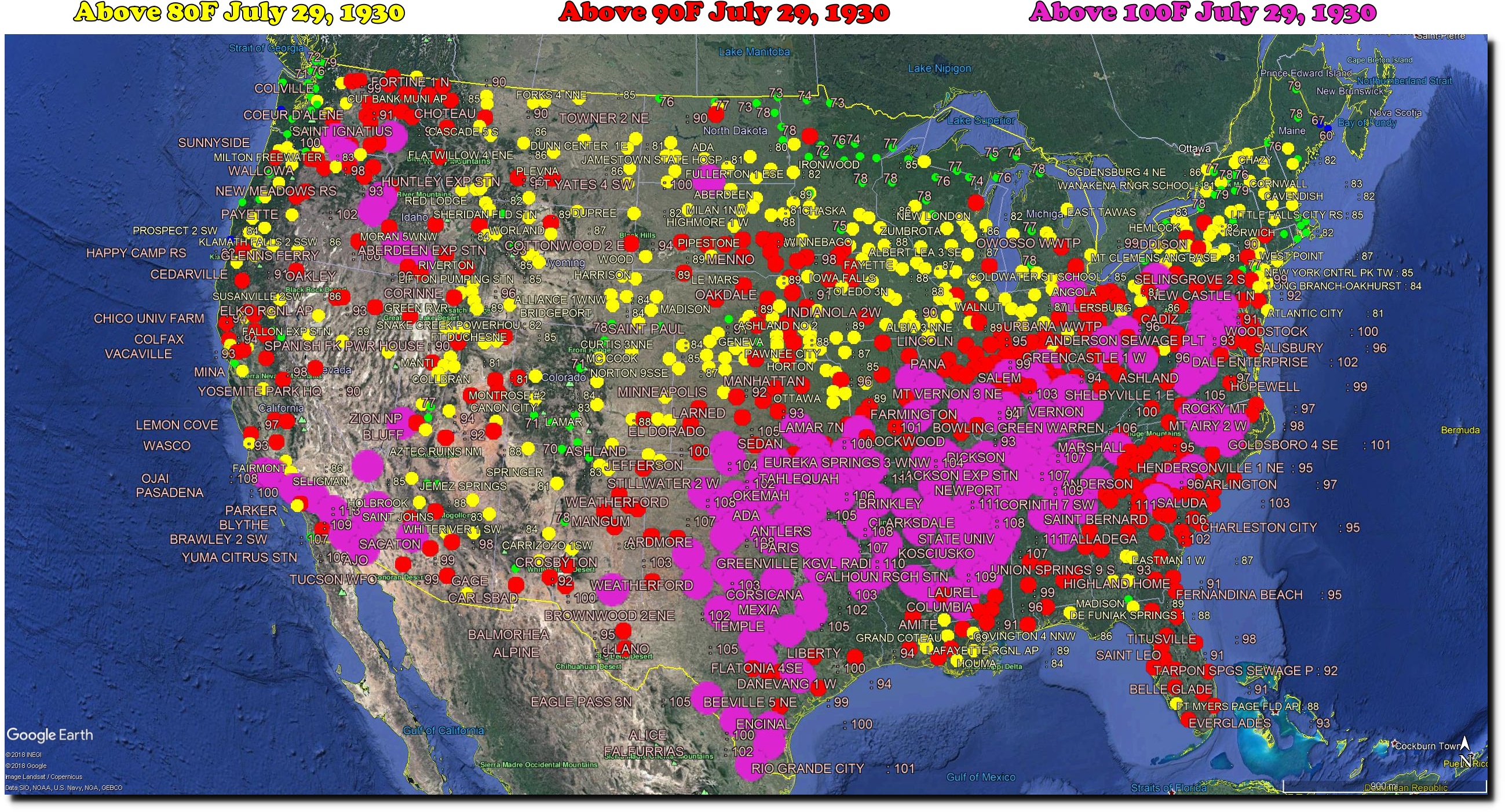 July 29, 1917 was extremely hot.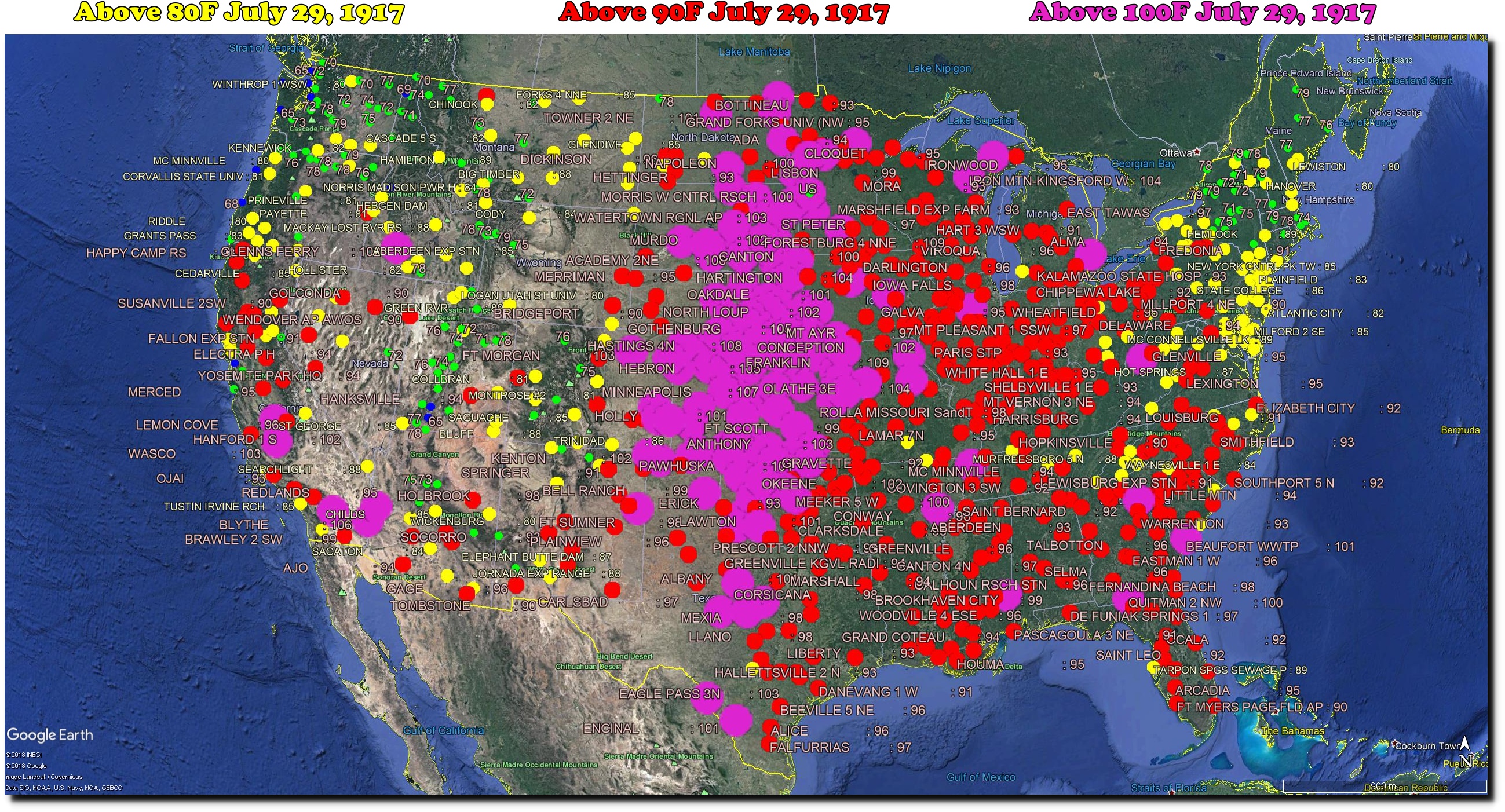 July 29, 1913 was extremely hot.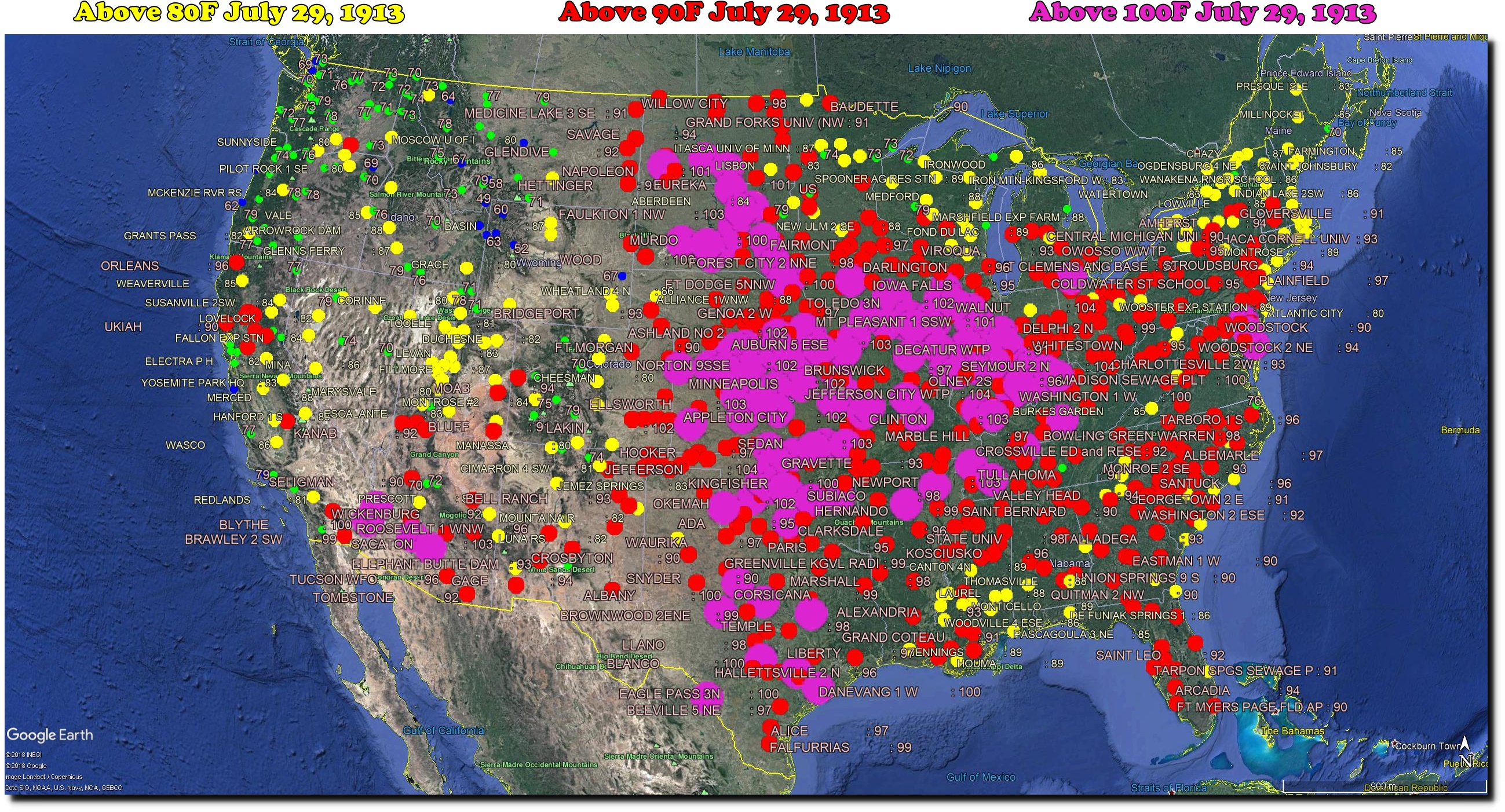 People in the Midwest have recently gotten used to cool summers, like this date last year and this year.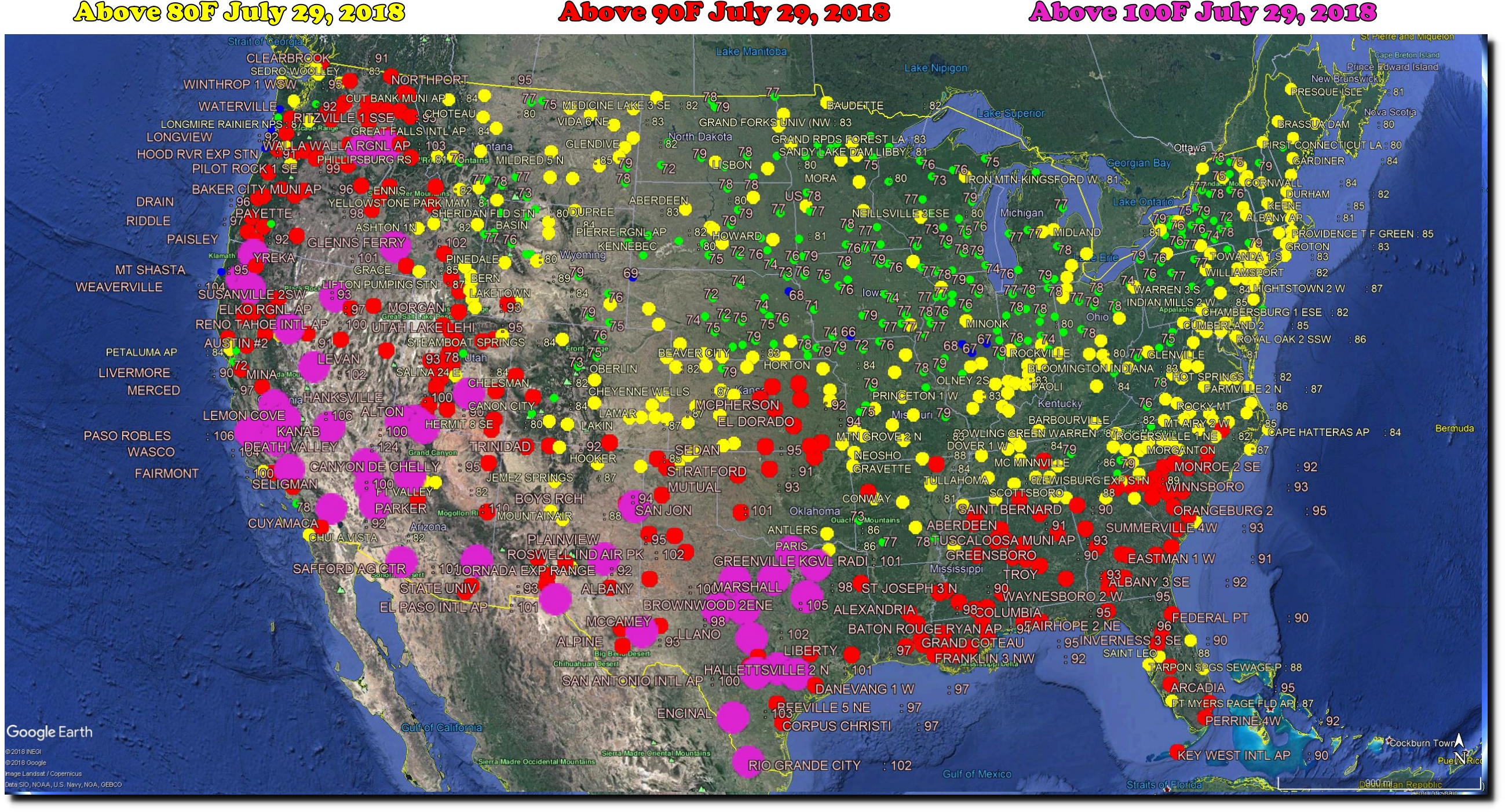 The two coolest July 29ths in the Midwest both occurred this decade, in 2013 and 2014.  Midwest summers have gotten much cooler over the past century.
But organized crime operations like the "Union of Concerned Scientists" rely on people's lack of historical knowledge for their extortion, which they call "science."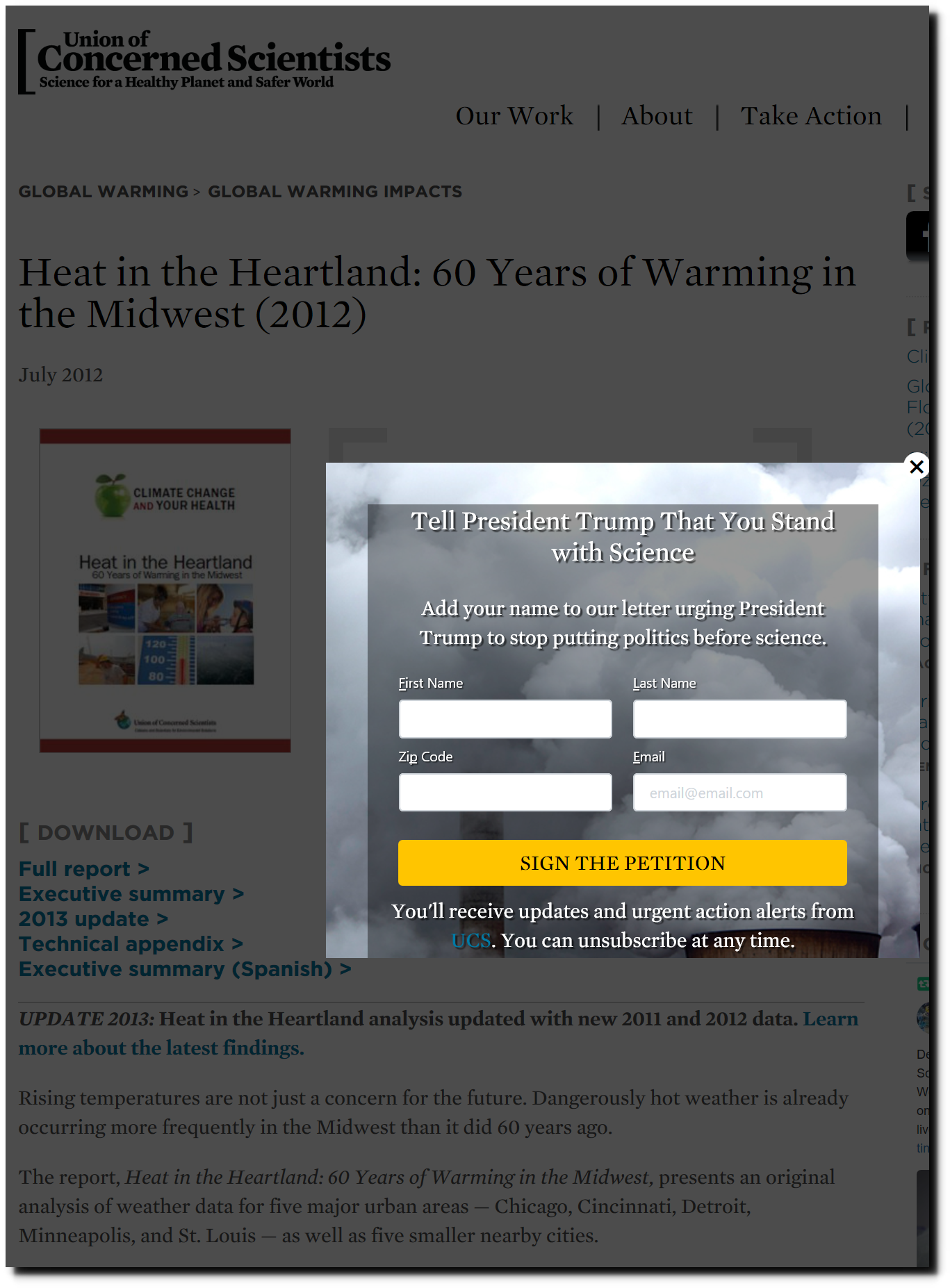 Heat in the Heartland: 60 Years of Warming in the Midwest (2012) | Union of Concerned Scientists