March heat waves were common in the US prior to 1950. One of the most impressive was 1907, which brought 90 degree temperatures to the US almost every day of the month. Twenty-four states were over 90 degrees, and three were over 100 degrees. There was also widespread flooding around the country.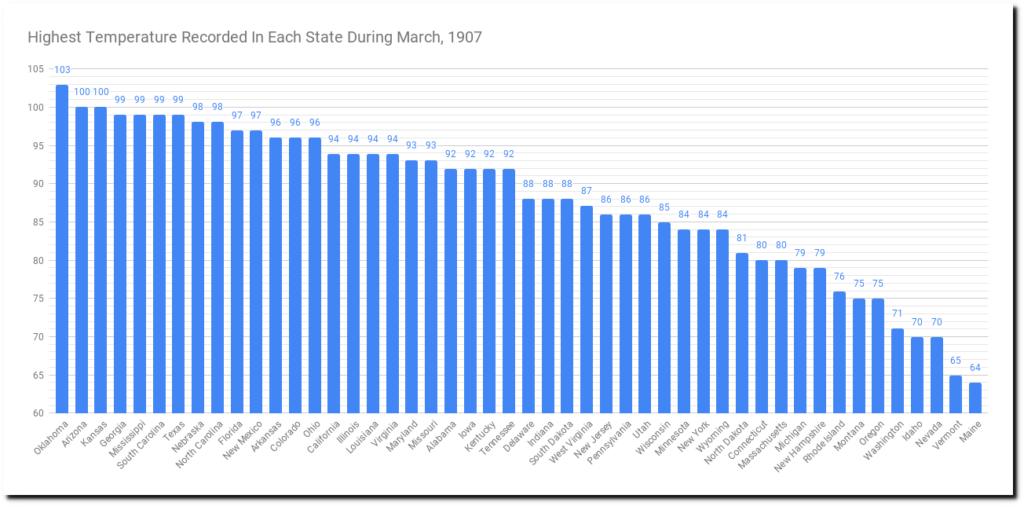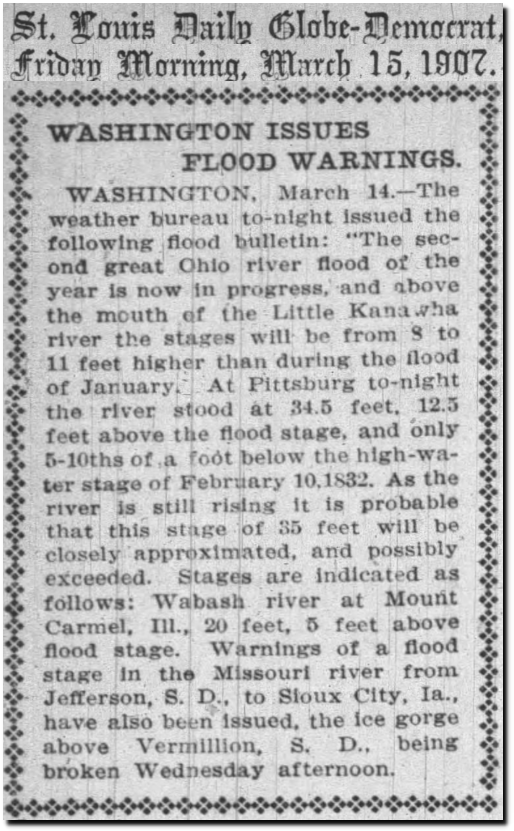 15 Mar 1907, 2 – St. Louis Globe-Democrat at Newspapers.com
Scientists actually attempted to explain it, rather than the modern approach – which would be to lie about it or try to make it disappear. This was two years after Einstein published his theory of Special Relativity, which met tremendous resistance from the consensus of know-nothings.