Gavin thinks he can massively tamper with data, and no one will notice.
He has doubled global warming by simply altering his own data over the past 15 years.
2016: Fig.A.gif          2001: Fig.A.ps
He also ignores satellite data which shows that his temperature data is complete garbage, and that temperatures have not risen this century.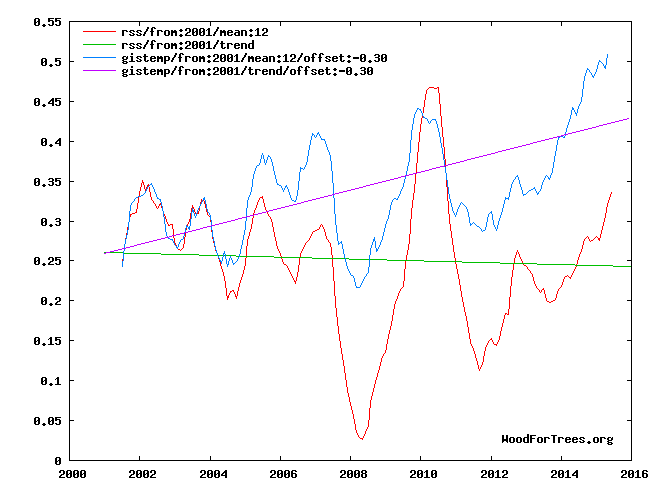 Wood for Trees: Interactive Graphs
The fact that the US space agency is ignoring satellite data, is a pretty strong indication that the agency has collapsed into a hopelessly corrupt and decadent state.