In 2005, our crack scientists Hillary and John announced that the North Pole will be ice-free by the end of the century "for the first time in more than a million years."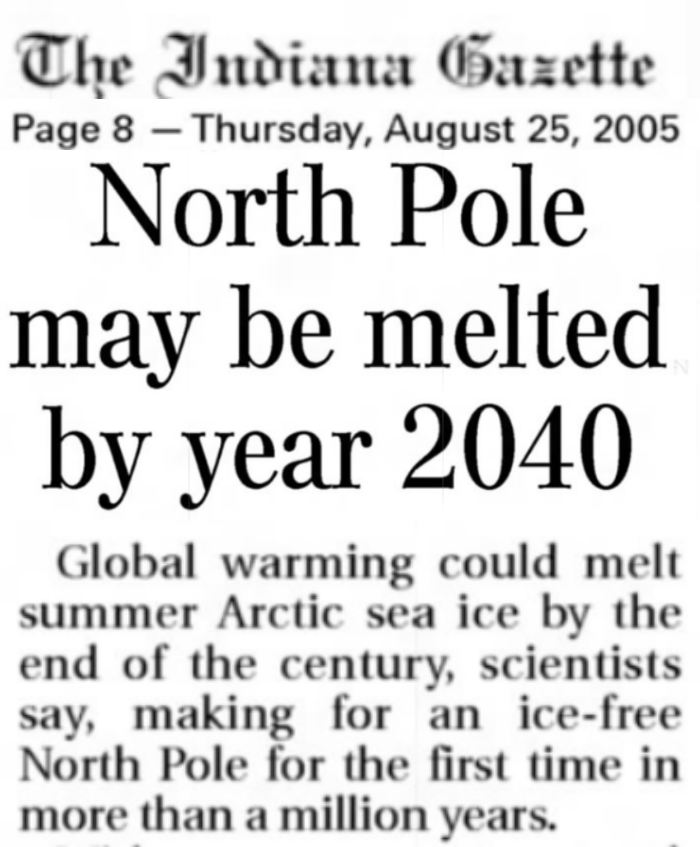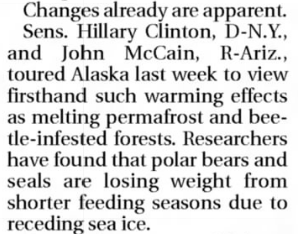 20 Sep 2005, Page 8 – Indiana Gazette
This is surprising, because the New York Times announced at the end of the 20th century, that the North Pole had already melted for the first time in more than 50 million years.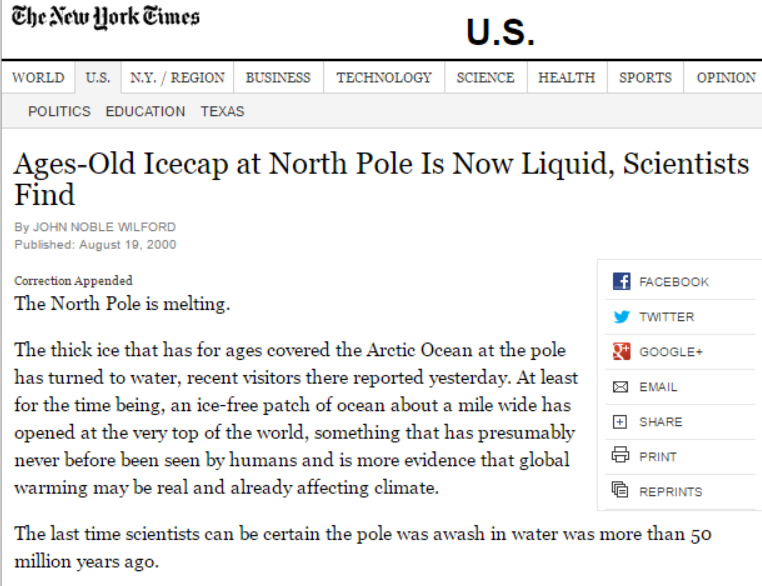 Ages-Old Icecap at North Pole Is Now Liquid, Scientists Find – NYTimes.com
This seems confusing, but Nobel laureate Al Gore clarified by explaining that the Arctic didn't become ice-free until 2014.
Gore: Polar ice cap may disappear by summer 2014
Scientists further clarified by explaining that 50 million years ago was actually only 5,000 years ago.
"Examination of several proxy records (e.g., sediment cores) of sea ice indicate ice-free or near ice-free summer conditions for at least some time during the period of 15,000 to 5,000 years ago"
If you don't understand all of this, then Loretta Lynch will prosecute you.