The White House says that global warming is increasing heatwaves and killing people.
Increasing concentrations of greenhouse gases lead to an increase of both average and extreme temperatures. This is expected to lead to an increase in deaths and illness from heat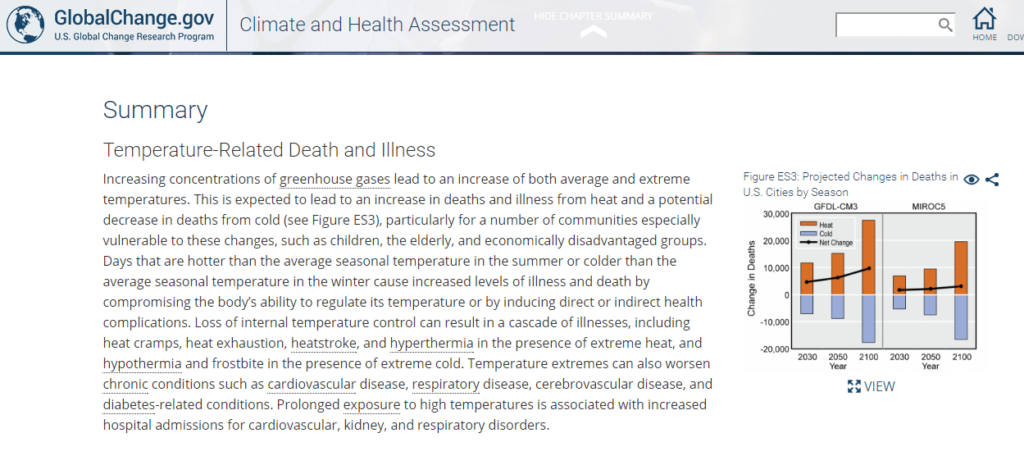 The Impacts of Climate Change on Human Health in the United States: A Scientific Assessment
Obama probably should have asked his EPA – who say the exact opposite. Heatwaves are way down from the 1930's. Hardly anybody dies in the US from heatwaves any more.
High and Low Temperatures | Climate Change | US EPA
The White House simply makes facts up, in order to scare people into following their political agenda. It  has nothing to do with climate science, or acceptable human values.