Seventy years ago (when Bernie Sanders political ideas were formulated) scientists reported ten degrees Arctic warming, and that earth was going to drown. They wanted money to study the "serious" problem.
ARCTIC CLIMATE'S ALARMING CHANGE  May 30, 1947

if the Antarctic ice regions and the major Greenland ice cap should reduce at the same rate as the present melting, oceanic surfaces would rise to catastrophic proportions, and people living in lowlands along the shores would be inundated, said Dr. Hans Ahlmann, noted Swedish geophysicist

temperatures in the Arctic have increased by 10 degrees Fahrenheit since 1900. An 'enormous' rise from the scientific standpoint.

The Arctic change is so serious that I hope an international agency can speedily be formed to study conditions on a global basis.' said Dr. Ahlmann. 
31 May 1947 – ARCTIC CLIMATE'S ALARMING CHANGE – Trove
Arctic temperatures plummeted over the next thirty years, and then began a warming cycle again. Rather than admitting that Arctic weather is cyclical and that there is no catastrophe at hand, scientists at NASA simply erased the earlier warmth – and began the scam again.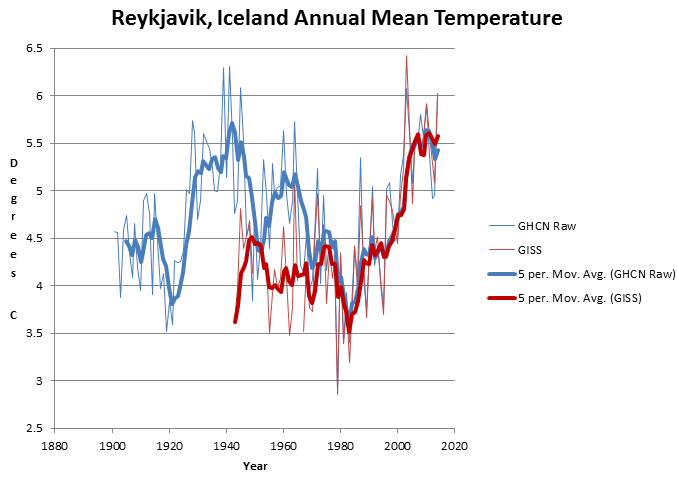 Real data : climexp.knmi.nl/data/ta4030.dat
Fake NASA data : station.txt