Sometime in the next few hours or minutes, climate alarmists will start blaming the California flooding on "climate change." As always, they are lying.
One hundred fifty-five years ago, the eastern US was preoccupied with the Civil War. But in California they had massive flood which bankrupted the state and forced the capital to be moved for a long period of time out of Sacramento. The weather pattern was almost identical to what California is experiencing now.

25 Jan 1862, Page 3 – Daily Ohio Statesman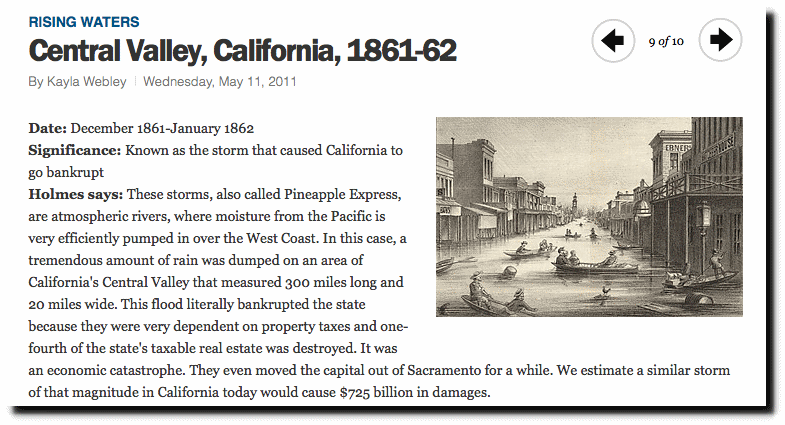 Central Valley, California, 1861-62 – Top 10 Historic U.S. Floods – TIME

California Megaflood: Lessons from a Forgotten Catastrophe – Scientific American
California's climate hasn't changed, and neither has sea level. High tide at La Jolla is exactly the same as it was in 1871.