"There is science, logic, reason; there is thought verified by experience. And then there is California."

– Edward Abbey
A few months ago, the fake news New York Times and the fake governor Jerry Brown announced the California permanent drought. Look at that very serious expression on his face!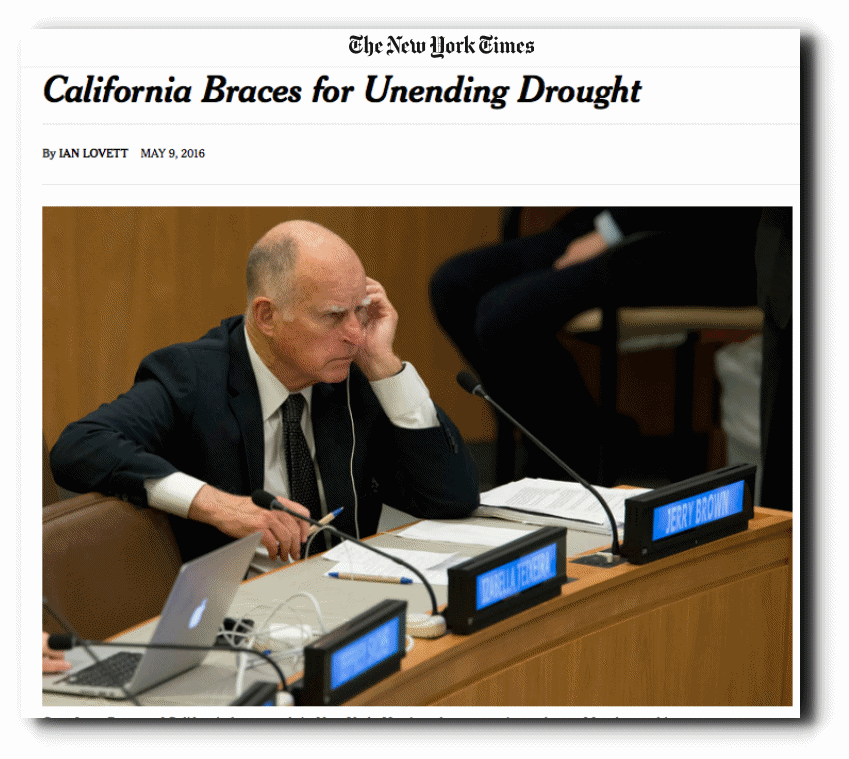 California Braces for Unending Drought – The New York Times
California is now getting record rain and snow.

Lake Tahoe, CA (96150) Forecast | Weather Underground
Governor Brown is well practiced at this comedy routine. He did the exact same thing 40 years ago, right before the floods came.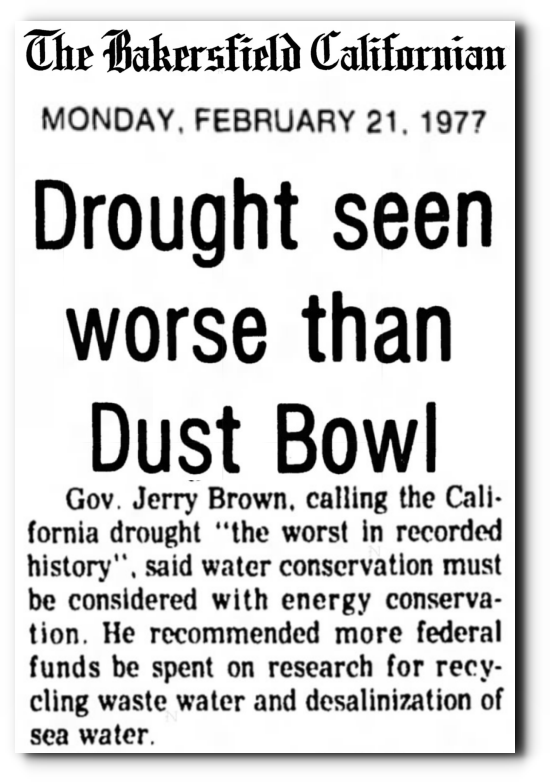 21 Feb 1977, Page 1 – The Bakersfield Californian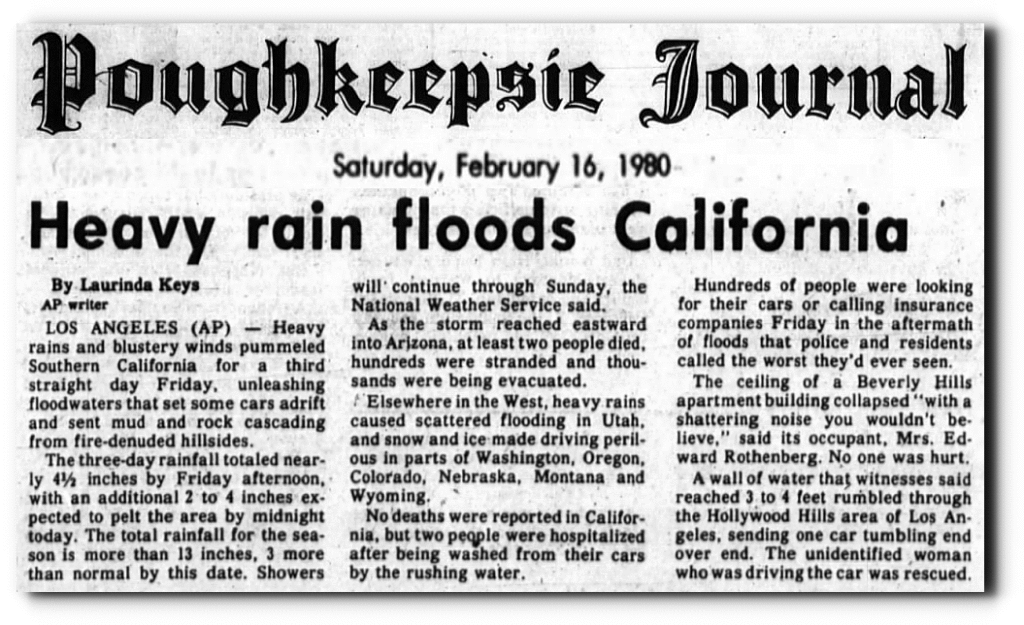 16 Feb 1980, Page 1 – Poughkeepsie Journal
Progressives are incapable of learning.  I assume this has something to do with substance abuse, Like listening to NPR for example.