In 1975, the National Academy of Sciences showed about 0.5C cooling in the Northern Hemisphere from 1938 to 1968.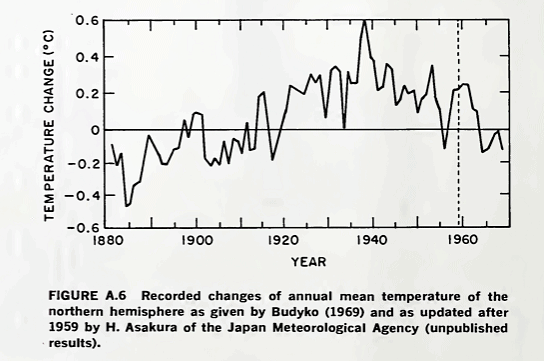 1975 National Academy Of Sciences Report
A 1977 surface station study reported in Nature, showed the same thing.  This was confirmed by atmospheric measurements at NOAA and the German weather office.
The report, prepared by German, Japanese and American specialists, appears in the Dec. 15 issue of Nature, the British journal. The findings indicate that from 1950 to 1975 the cooling, per decade, of most climate indexes in the Northern Hemisphere was from 0.1 to 0.2 degrees Celsius, roughly 0.2 to 0.4 degrees Fahrenheit.

International Team of Specialists Finds No End in Sight to 30‐Year Cooling Trend in Northern Hemisphere – The New York Times
There was unanimous consensus of scientists that the Earth was cooling.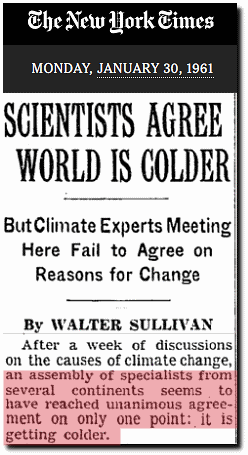 Arctic ice was expanding, worrying the US and Soviet Union.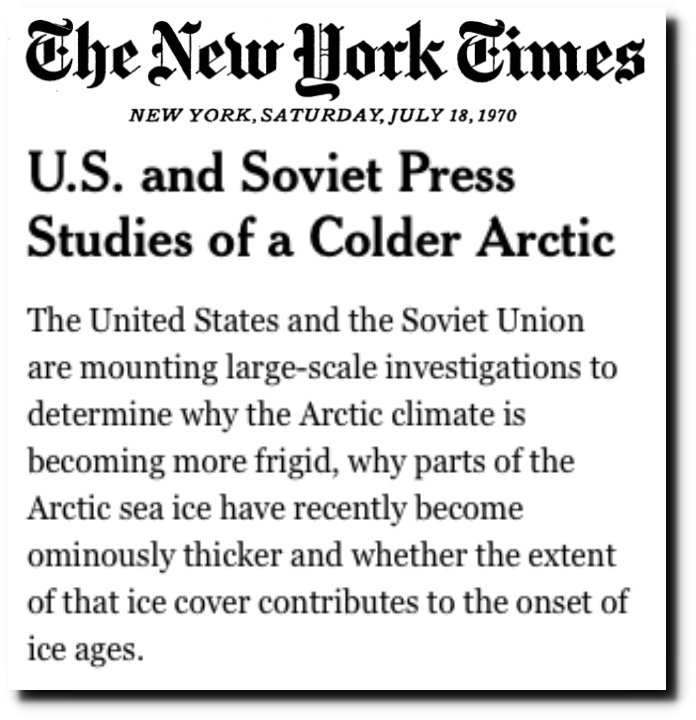 TimesMachine: July 18, 1970 – NYTimes.com
Norwegian glaciers were growing for the first time in 200 years.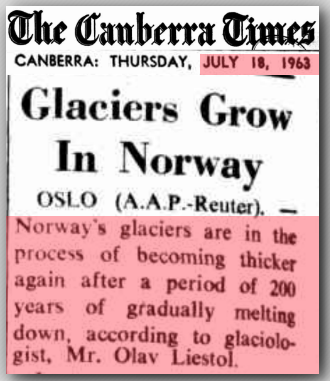 18 Jul 1963 – Glaciers Grow In Norway
The National Center for Atmospheric Research confirmed this global cooling trend.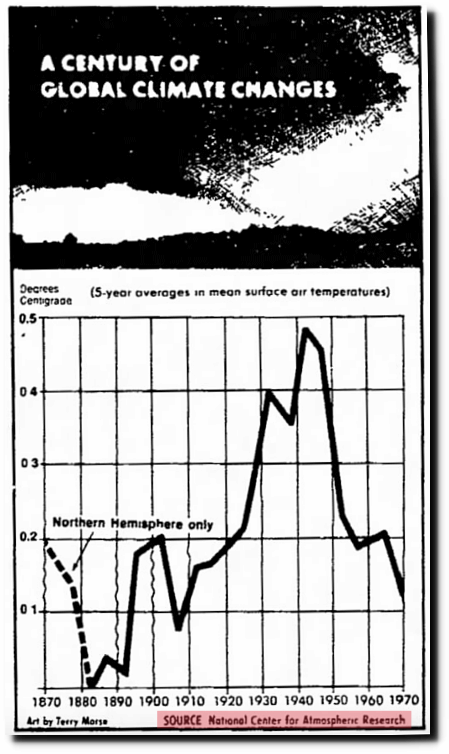 14 Jul 1974, Page 1 – Lincoln Evening Journal
The cooling was indisputable.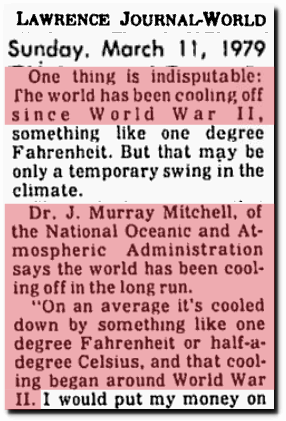 Lawrence Journal-World – Google News Archive Search
This cooling wrecked the global warming story, so Gavin Schmidt at NASA has almost completely erased the indisputable global cooling trend.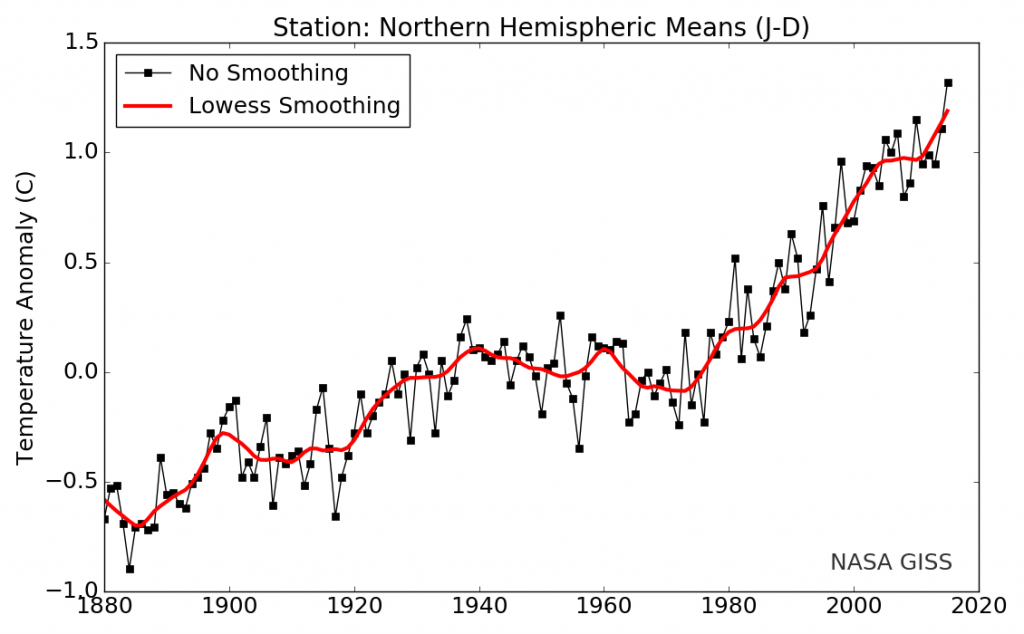 The image below overlays the NASA graph on the 1975 National Academy of Sciences graph. Note that the two graphs are nearly identical until 1940, but after 1940 there is a very sharp divergence.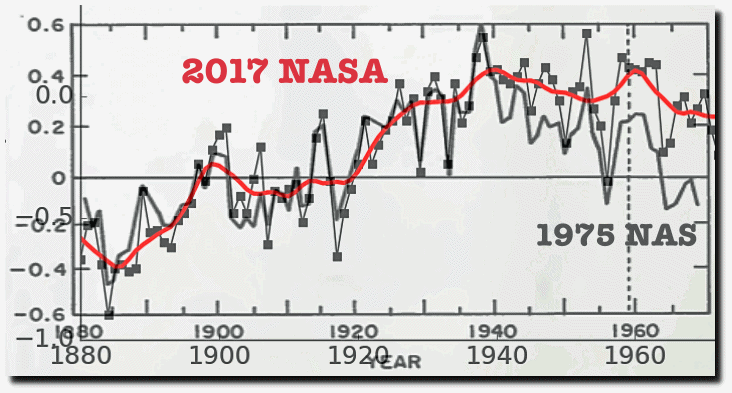 People like Gavin Schmidt understand that they can doing this sort of data tampering, because people don't remember the past. All they have to do is say they are making the data better, and that the changes are all peer-reviewed.
But is is fake data, fake science and fake news. It is intended to deceive the public and corrupt public policy.