"Go to Heaven for the climate, Hell for the company."
January, 1896 was the hottest month in NSW history, with some locations seeing temperatures over 120 degrees on ten consecutive days. Mark Twain implied that it was just across the partition from hell.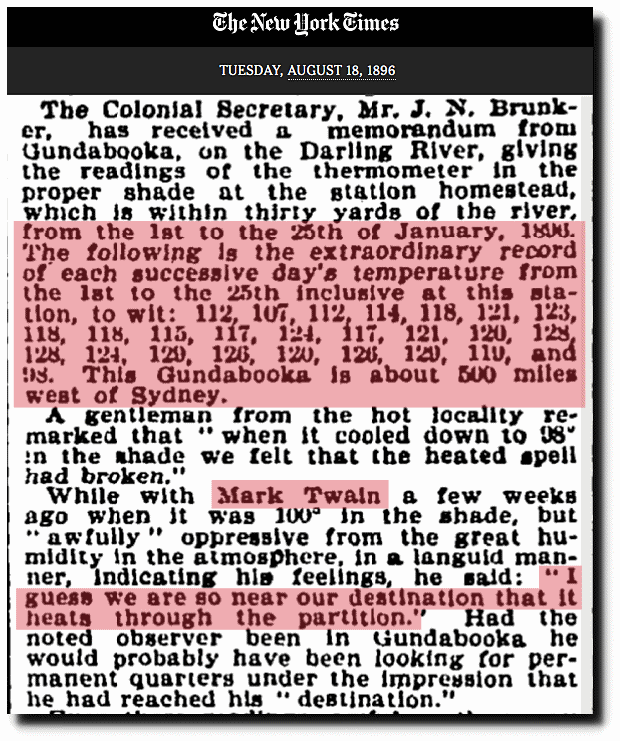 TimesMachine: August 18, 1896 – NYTimes.com
The average maximum temperature in Bourke, NSW that month was 110F (43C)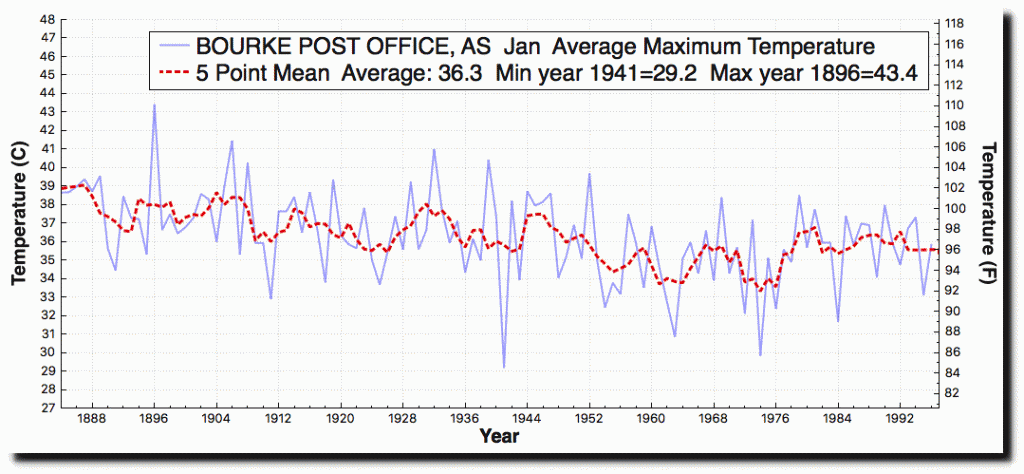 The Bureau of Meteorology ignores all pre-1910 temperatures – because they wreck the global warming scam.