In 2008, the Australian Bureau of Meteorology  announced a permanent drought.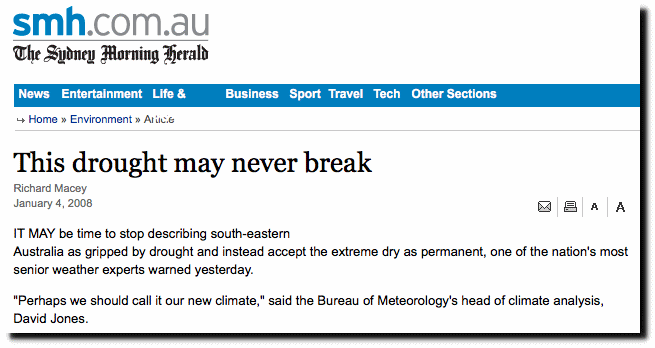 This drought may never break – Environment – smh.com.au
Listening to these climate snake oil salesmen resulted in the 2011 flooding below the Wivenhoe Dam in Queensland. Government didn't prepare for heavy rain, and people suffered directly from climate fraud.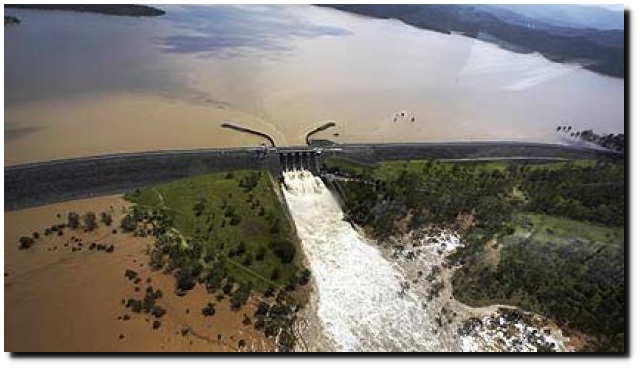 The same story is playing out in California.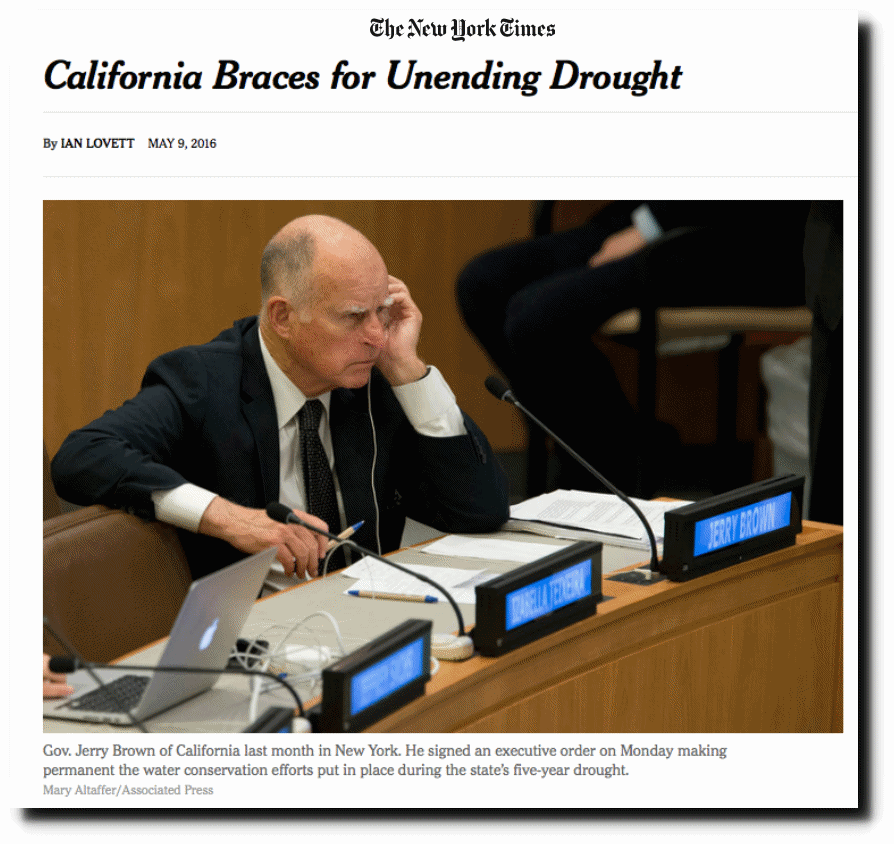 California Braces for Unending Drought – The New York Times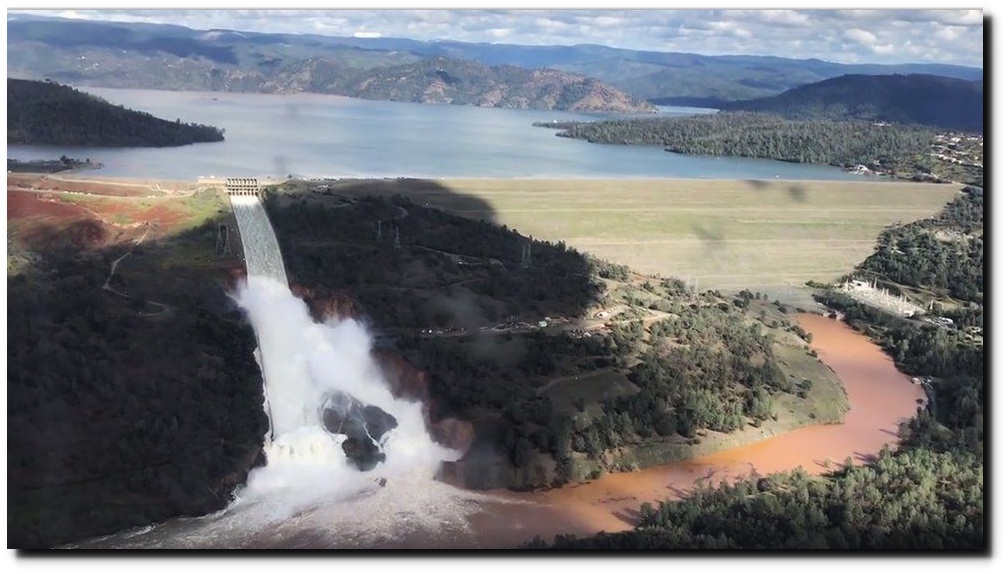 What is truly remarkable in California is that they had the same moron for governor 40 years ago, and he made exactly the same mistake.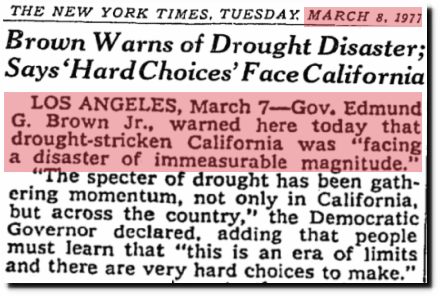 TimesMachine: March 8, 1977 – NYTimes.com
A year later California was flooded.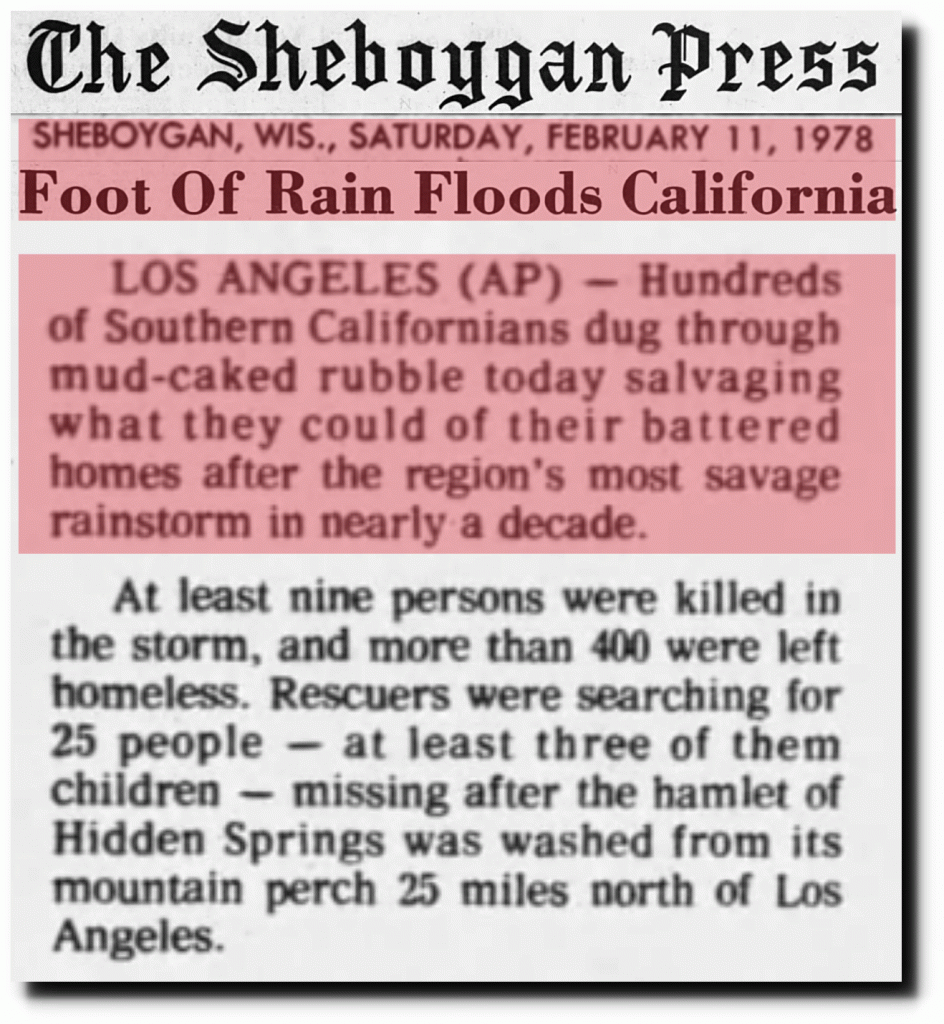 11 Feb 1978, Page 1 – The Sheboygan Press 
One thing has changed, though. Forty years ago they blamed the drought and flooding in California on global cooling instead of global warming.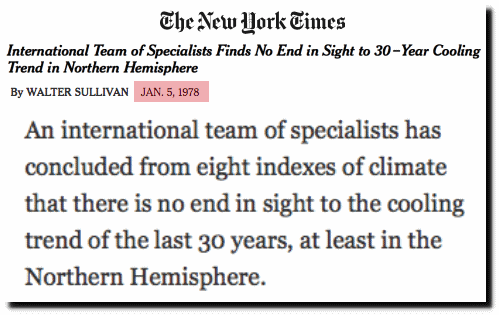 International Team of Specialists Finds No End in Sight to 30‐Year Cooling Trend in Northern Hemisphere – The New York Times