New York's largest snowstorm ended on March 14, 1888.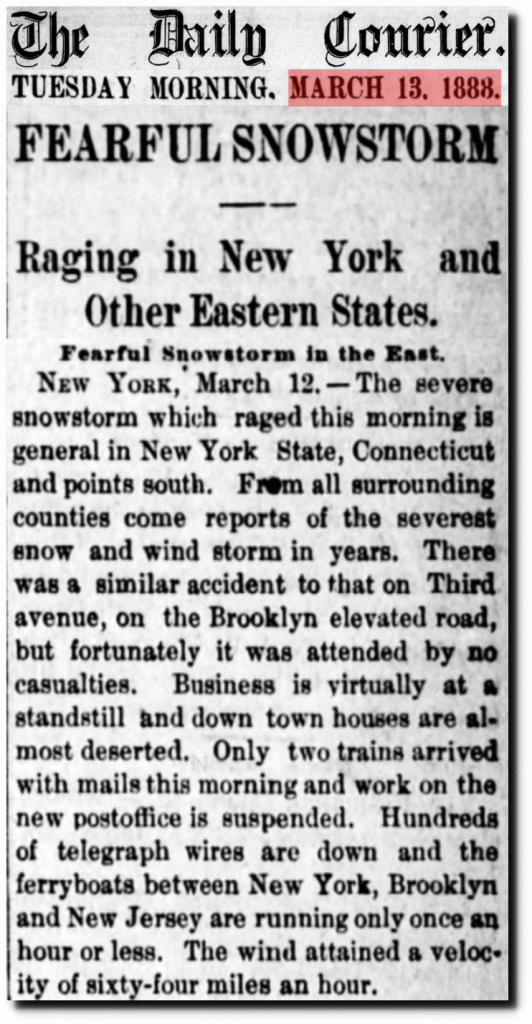 13 Mar 1888, Page 1 – The Daily Courier
New York is expecting a huge snowstorm on March 14, 2017.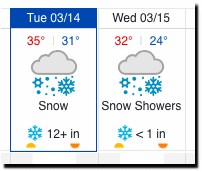 Experts call this "the year without a winter" and will blame their incompetence and the long winter of 2017 on climate change.
There is no indication that the climate has changed in any meaningful fashion, but lots of indication that climate experts are complete morons.