Two weeks ago, the fake news New York Times declared an early spring, blamed your SUV, and by implication blamed America and Americans.
Spring Came Early. Scientists Say Climate Change Is a Culprit. – The New York Times
I was camped out in Bernie's home town of Burlington, Vermont from April-June last year. This is what Burlington looks like today.
Prior to 1950, early spring was much warmer in the US. The four warmest March 24ths were 1939, 1910, 1907 and 1928.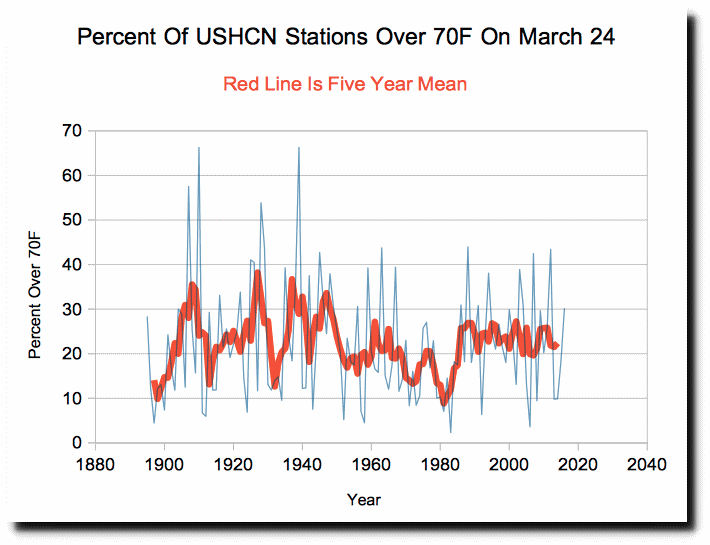 ./ghcn.exe US.txt date=0324 threshf=70 > US_0324_70F.csv
On this date in 1939, almost the entire country was over 70F, and most of the eastern US was over 80F.
./ghcn.exe US.txt date=03241939 threshf=70 > US_03241939_70F.csv
Global warming is the biggest scam in science history. Essentially everything you read about it in the press is fraudulent.