The mayor of Carmel, Indiana wants to stop climate change.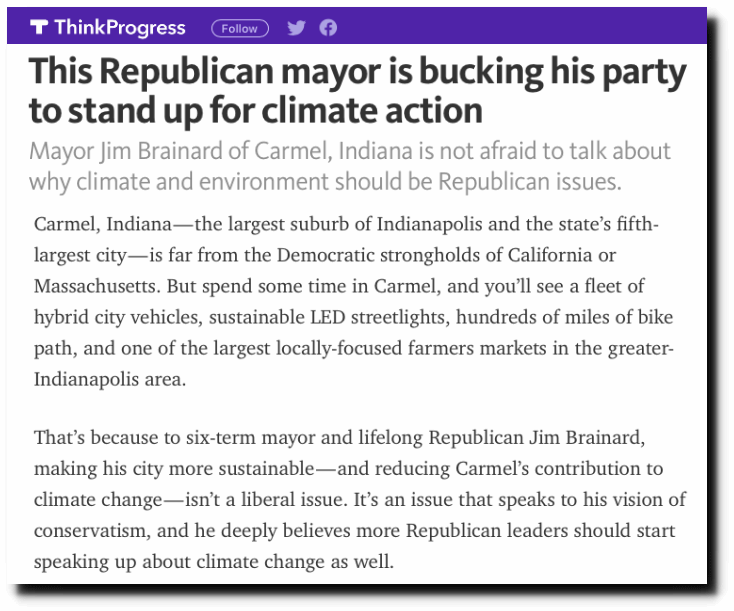 This Republican mayor is bucking his party to stand up for climate action
Had he done any actual research, he would have known that the climate of Carmel isn't changing, or perhaps has gotten slightly better over time.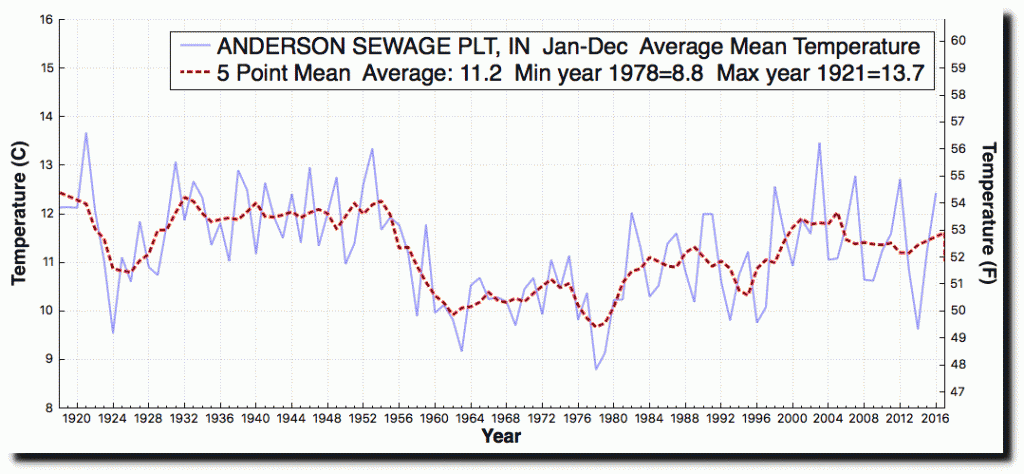 Indiana has many fewer hot days than they used to prior to 1955.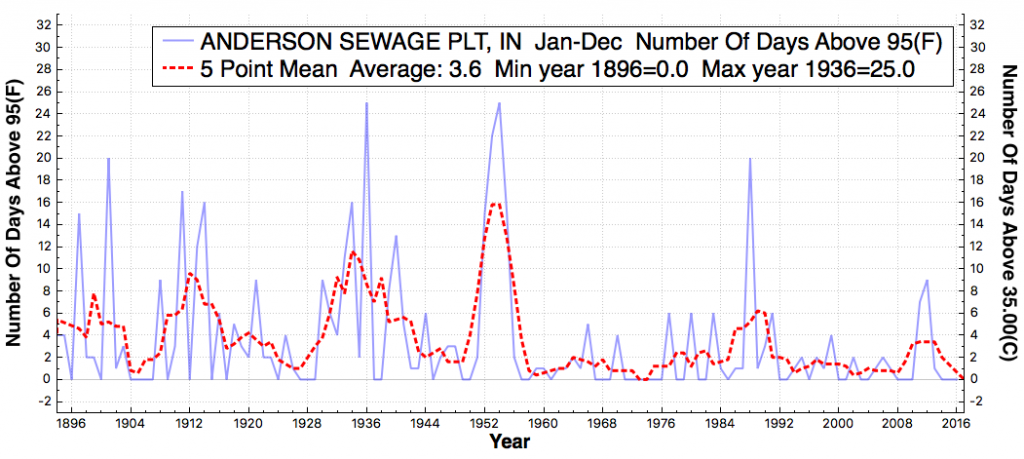 There is nothing the mayor can do to influence the climate anyway, even if he imagines himself to be a sort of god. King Canute understood this, but modern day politicians aren't that intelligent.