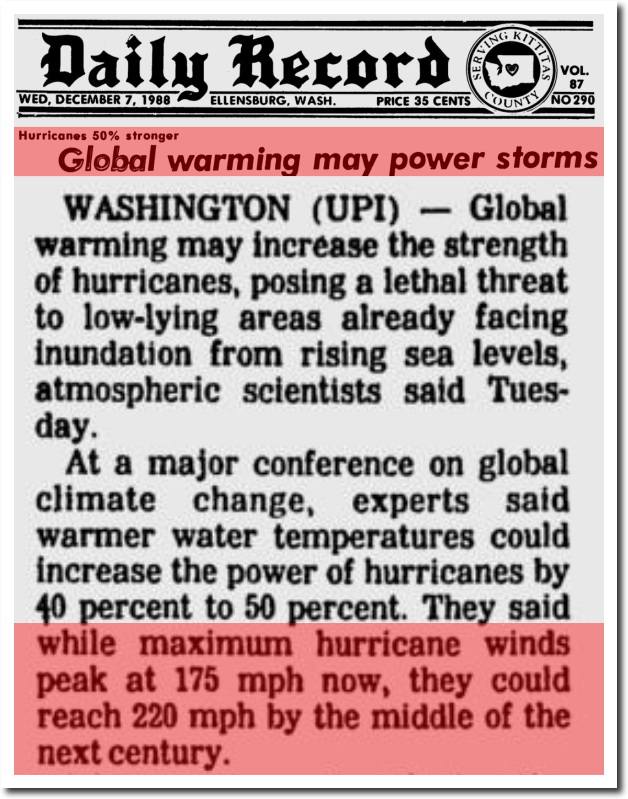 Ellensburg Daily Record – Google News Archive Search
After the longest spell on record without a US major hurricane strike, and decades of failed hurricane forecasts, the pathetic New York Times is reduced to blaming sea level rise and heavy rain on "climate change – and demonstrate once again that top climate liar Katharine Hayhoe comprises 97% of scientists.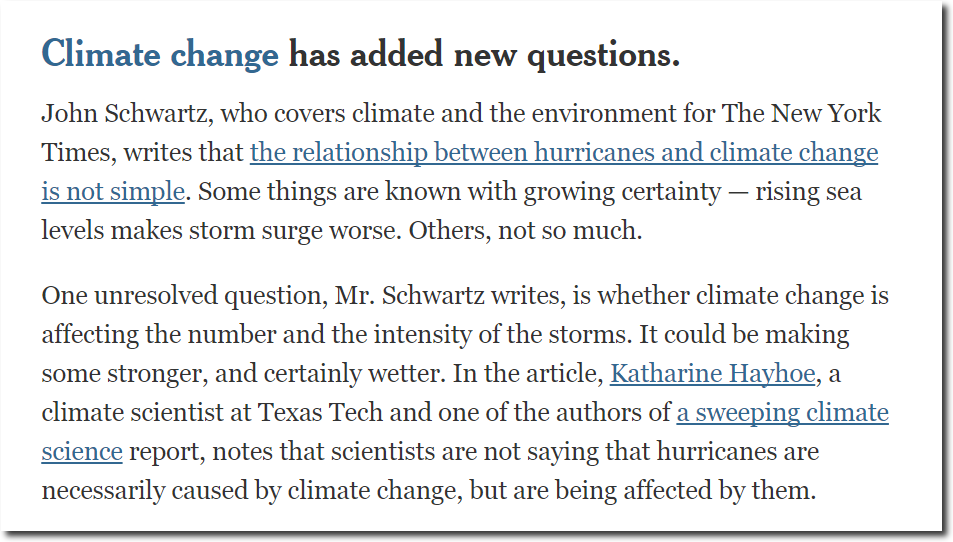 Hurricane Harvey: Storm Roars Ashore Near Corpus Christi, Tex. – The New York Times
Sea level has been rising for 20,000 years – but the last few inches are due to climate change.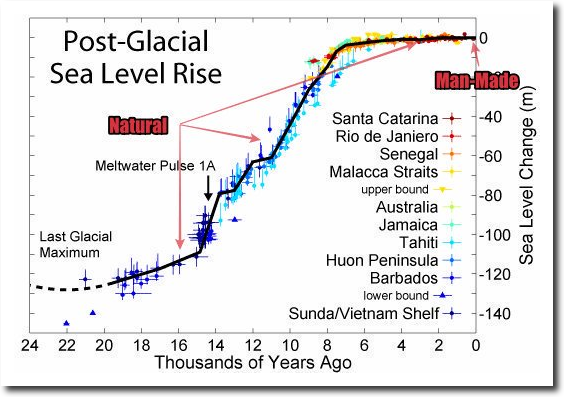 Katharine Hayhoe used to make her living warning Texas government about permanent drought. Now she blames heavy rain in Texas on climate change. During tropical storm Claudette in 1979, Alvin, Texas got 43 inches of rain in 24 hours.