Fake news at its worst. The author made no attempt to contact me, made up fake quotes and projected his own disappointment about the lack of death and destruction.
Here's where Steve Goddard — real name, Tony Heller — comes in. Goddard is a world-renowned climate skeptic, and unleashed a flood of untruths. Here are the highlights
Disclaimer : After reading this article, your IQ will be about three points lower.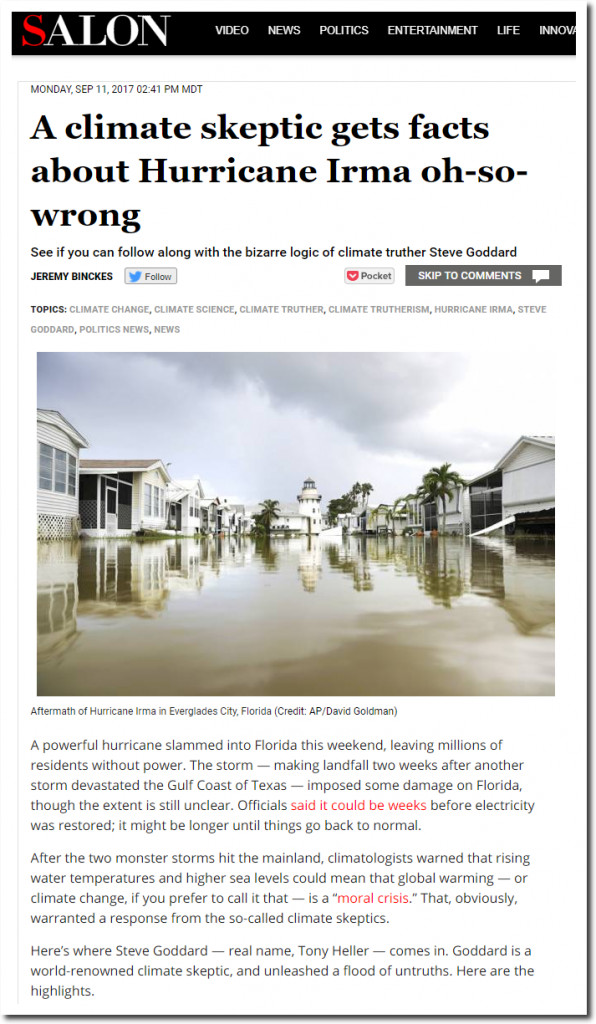 A climate skeptic gets facts about Hurricane Irma oh-so-wrong – Salon.com