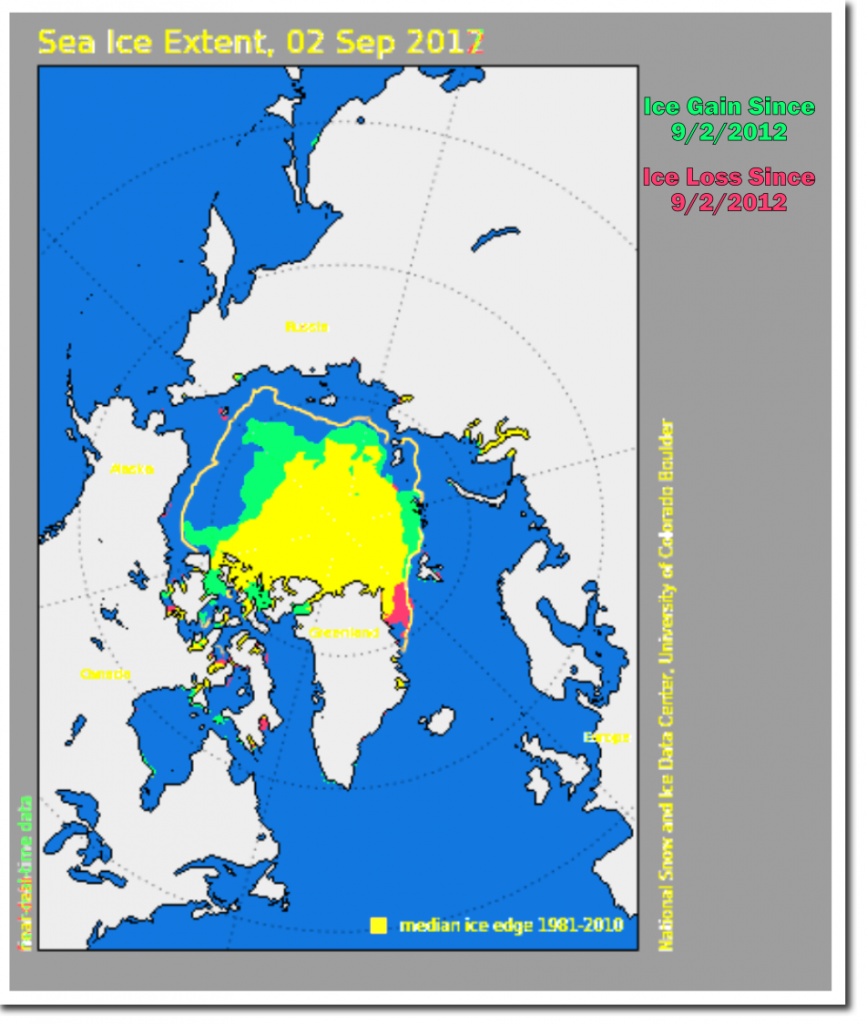 The Arctic sea ice minimum this year is very likely going to be be larger than 2016, 2015, 2012, 2011 and 2007.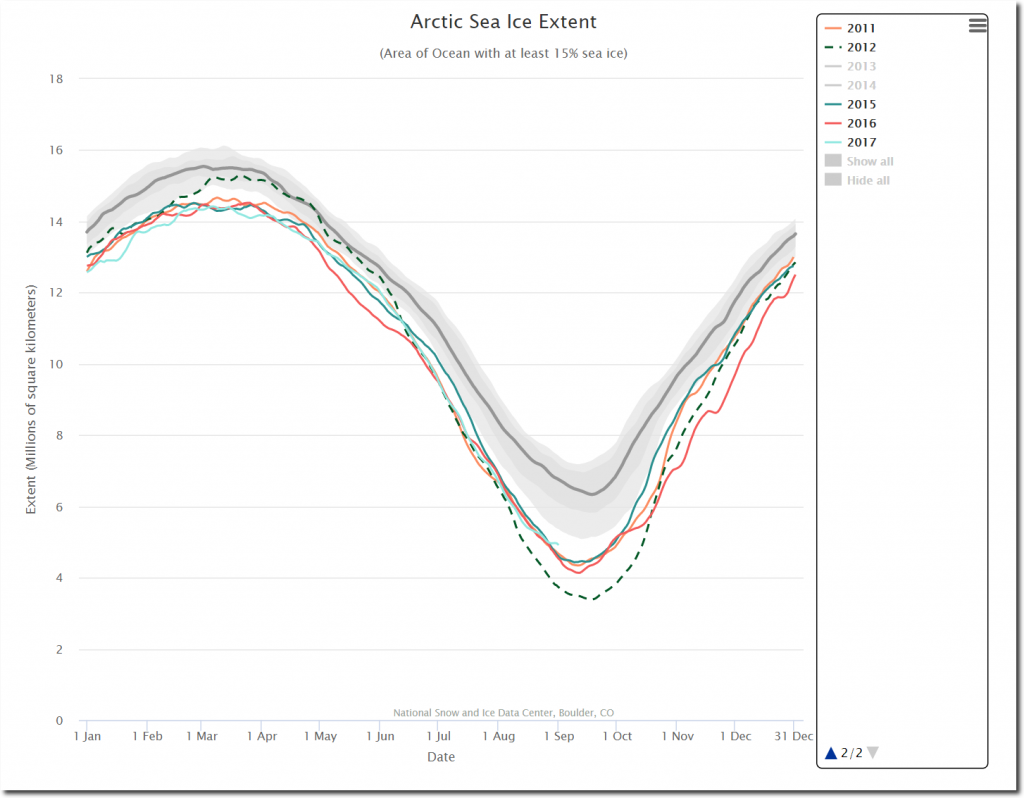 Charctic Interactive Sea Ice Graph | Arctic Sea Ice News and Analysis
It is also likely that the minimum extent will be higher than 2010 and 2008.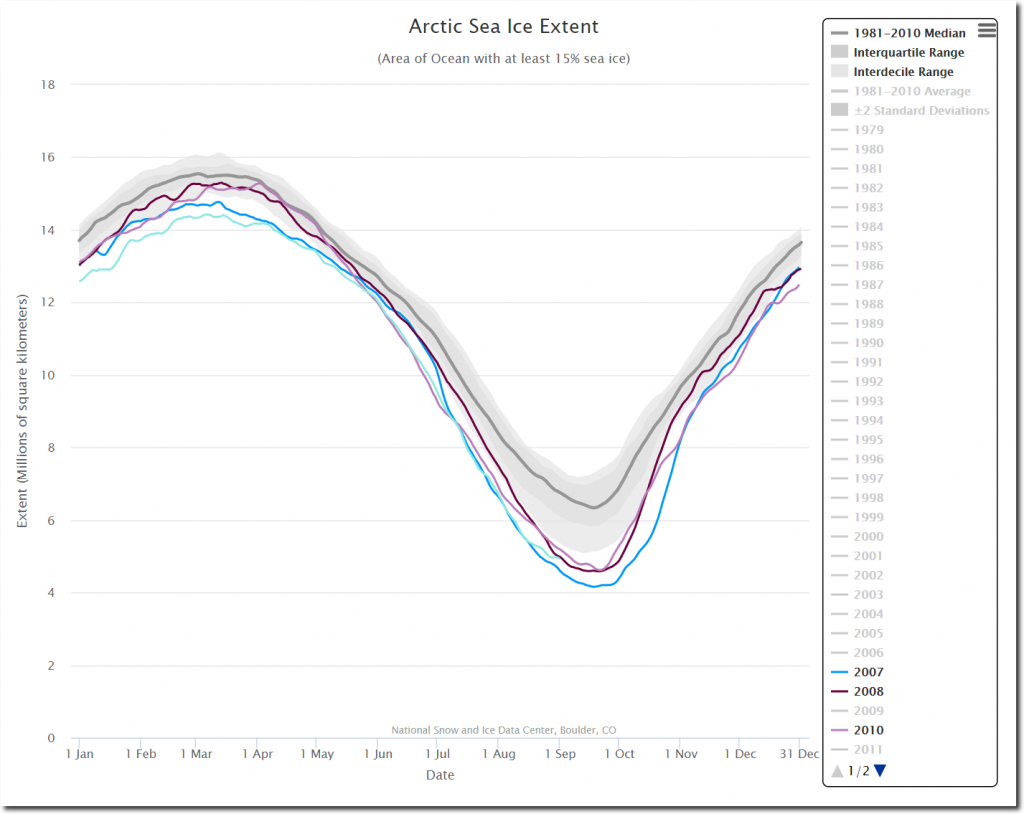 Instead of reporting the huge gain in ice and massive failure of their forecasts, climate alarmists will report that extent was "8th lowest on record."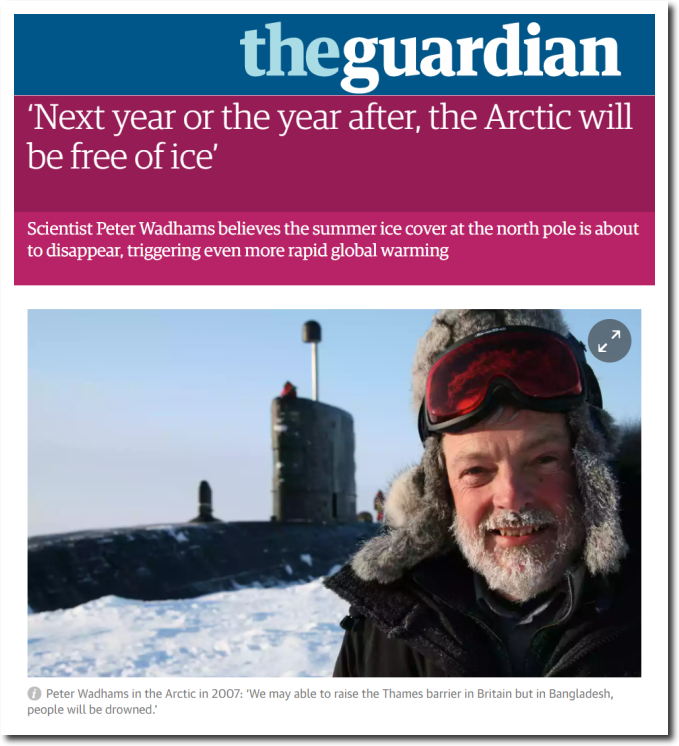 'Next year or the year after, the Arctic will be free of ice' | Environment | The Guardian
Climate experts are not scientists. They are consultants paid billions of dollars to push junk science on the public.