"Researchers have struggled"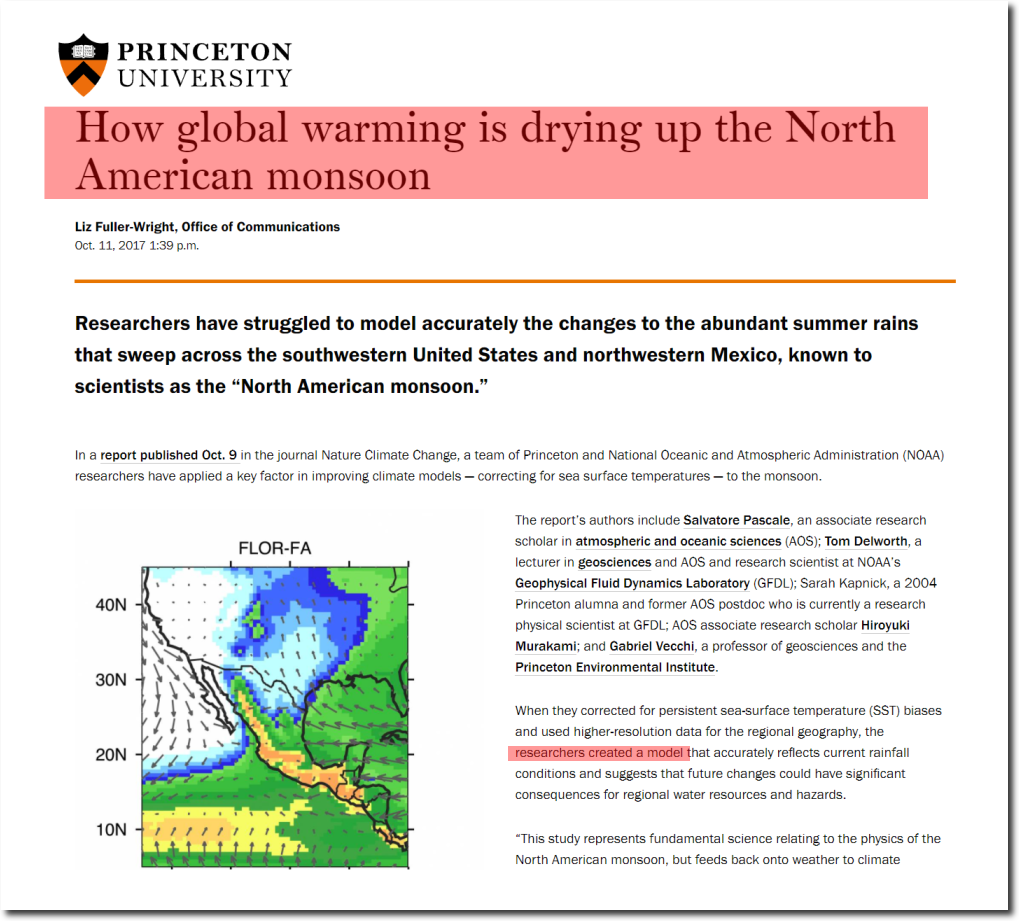 How global warming is drying up the North American monsoon
Latest idiocy from the team climate fraud, claims global warming is drying up the summer monsoons in the southwest.
I was born in the southwest and spent the majority of my life there. I'm just back from watching the cleanup from the latest flooding in Tesuque, New Mexico.  A ranger in Bandelier National Monument just told me about all the flood cleanup efforts they have had to do the last few years. Boulder had the worst floods in a century in 2013.
There is no indication that summer rains in the Southwest have changed.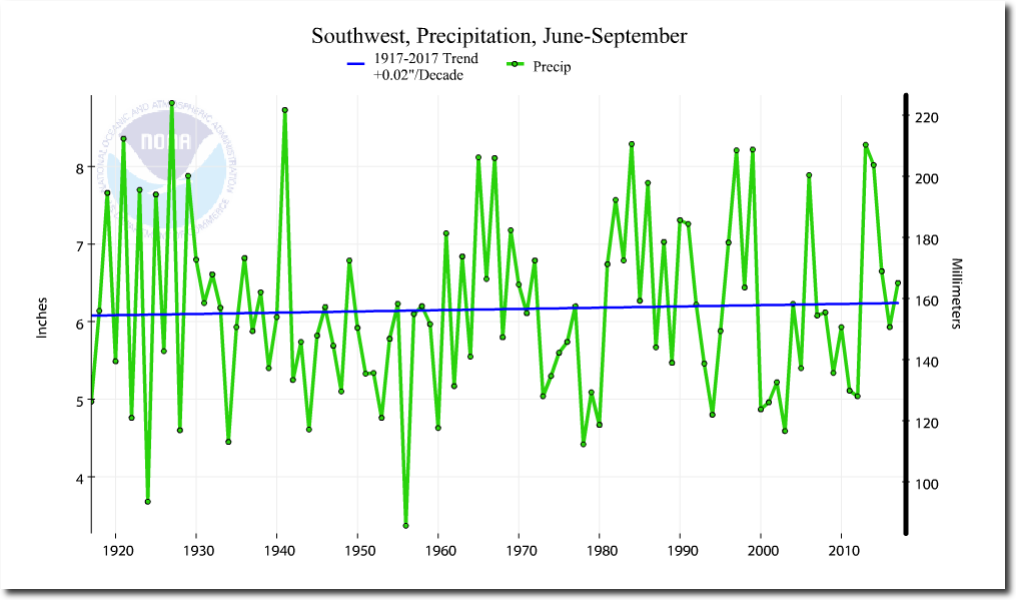 Climate at a Glance | National Centers for Environmental Information (NCEI)
As always, climate scientists are simply making up alternative facts to keep their well funded climate scam alive. It is 0% science, 0% data, and 100% BS.