In this PRI article, the author conflates CO2 with "global warming" – and wants to starve billions of people to save them from micronutrient deficiencies.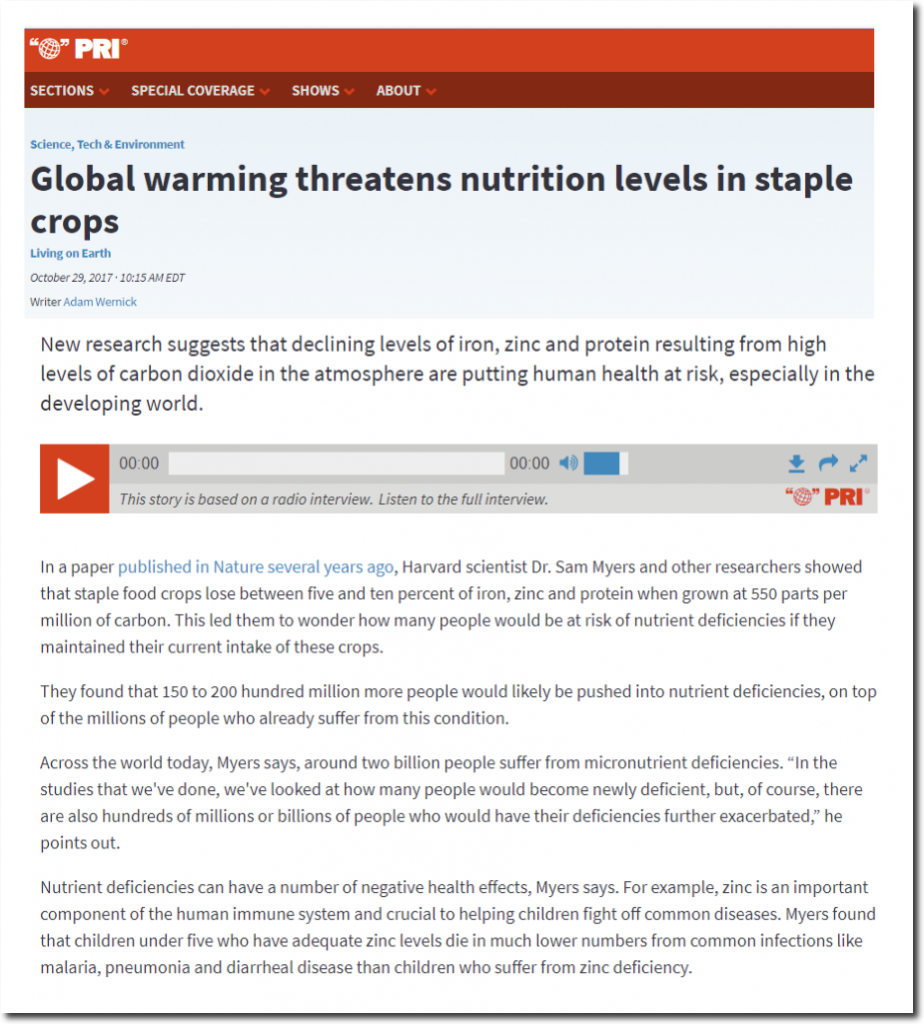 Global warming threatens nutrition levels in staple crops | Public Radio International
Our entire food production and distribution system is based on fossil fuels. Without fossil fuels, there would be no food available for most of the world's people – causing mass starvation like China and India had fifty years ago when their carbon footprint was small.
For progressives, starving other people to death for the sake of personal climate virtue signaling – is the highest form of morality.