August 12, 1936 was the hottest day on record in Texas and Oklahoma. at 120 degrees.  It was 119 in Kansas that day, and 111 in Nebraska and Missouri.  Oklahoma hit 120 degrees on four days that summer.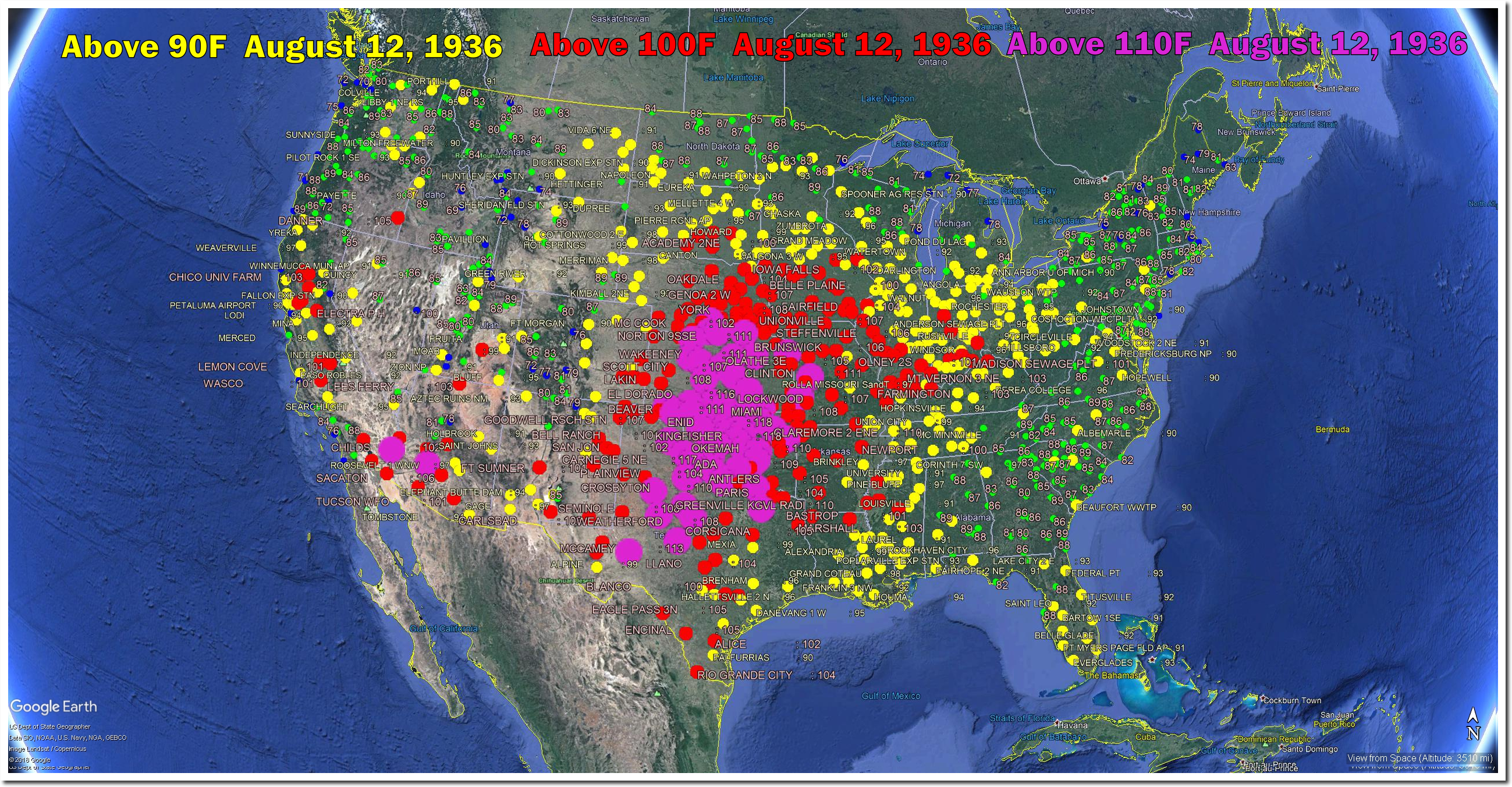 On this date in 1944, almost the entire US was over 90 degrees, with 100 degree temperatures from Washington state to Maine.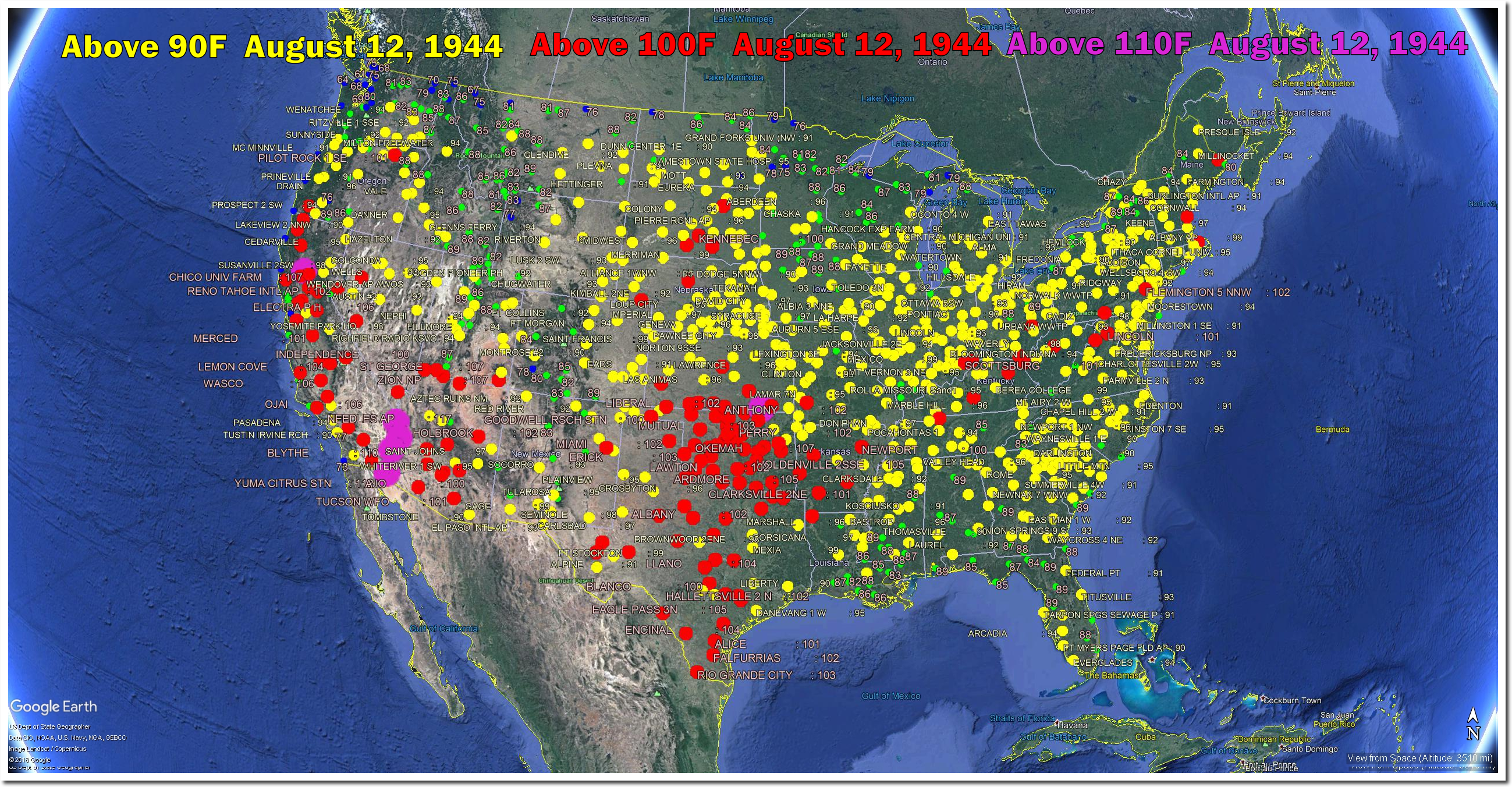 There was also a big heatwave in the central plains on this date in 1913 – the year California set the world's record temperature of 134 degrees..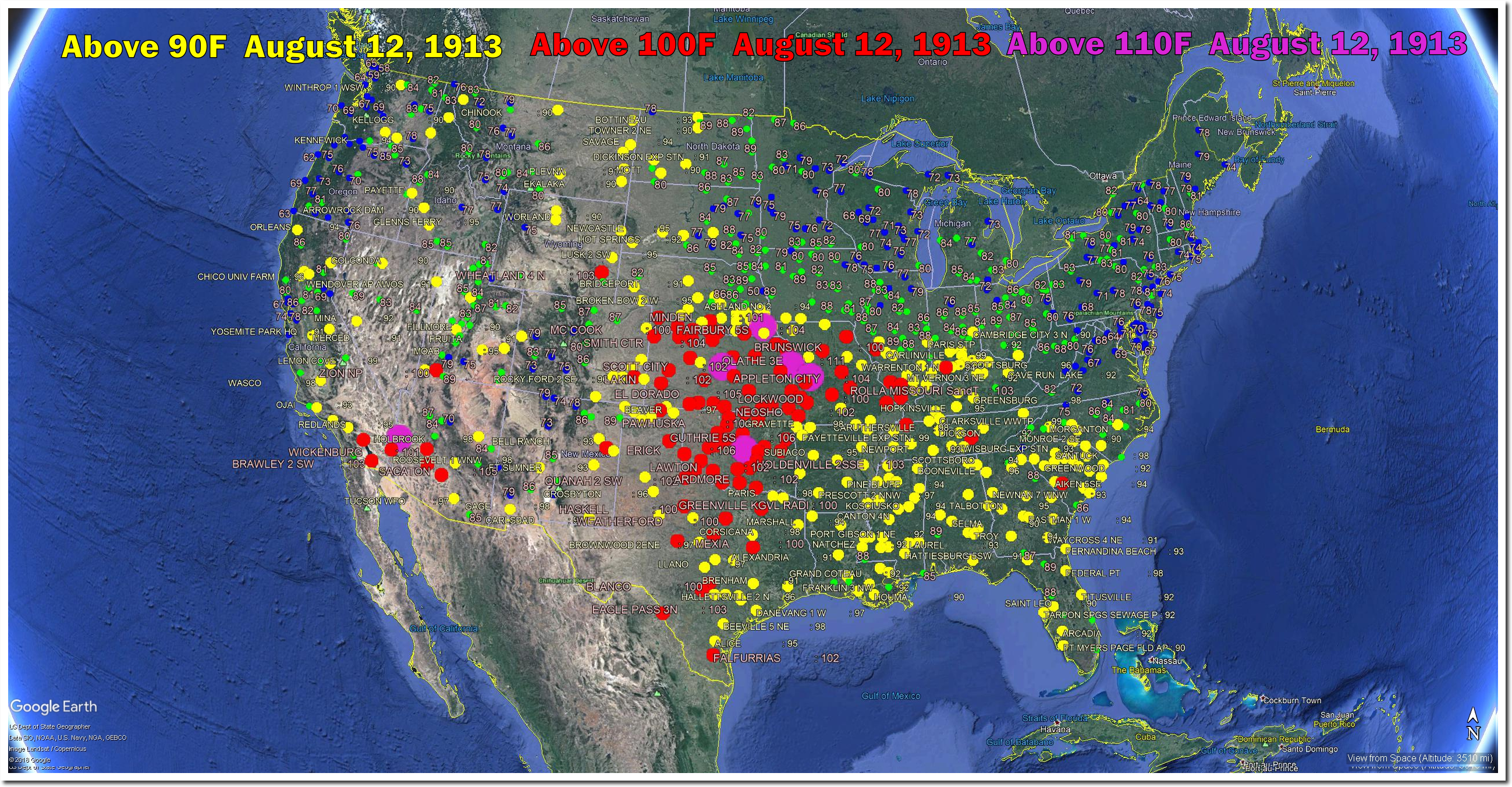 August 12th afternoon temperatures have plummeted in the US over the past century, as has the frequency of hot days.