Six years ago, the Guardian announced the permanent drought.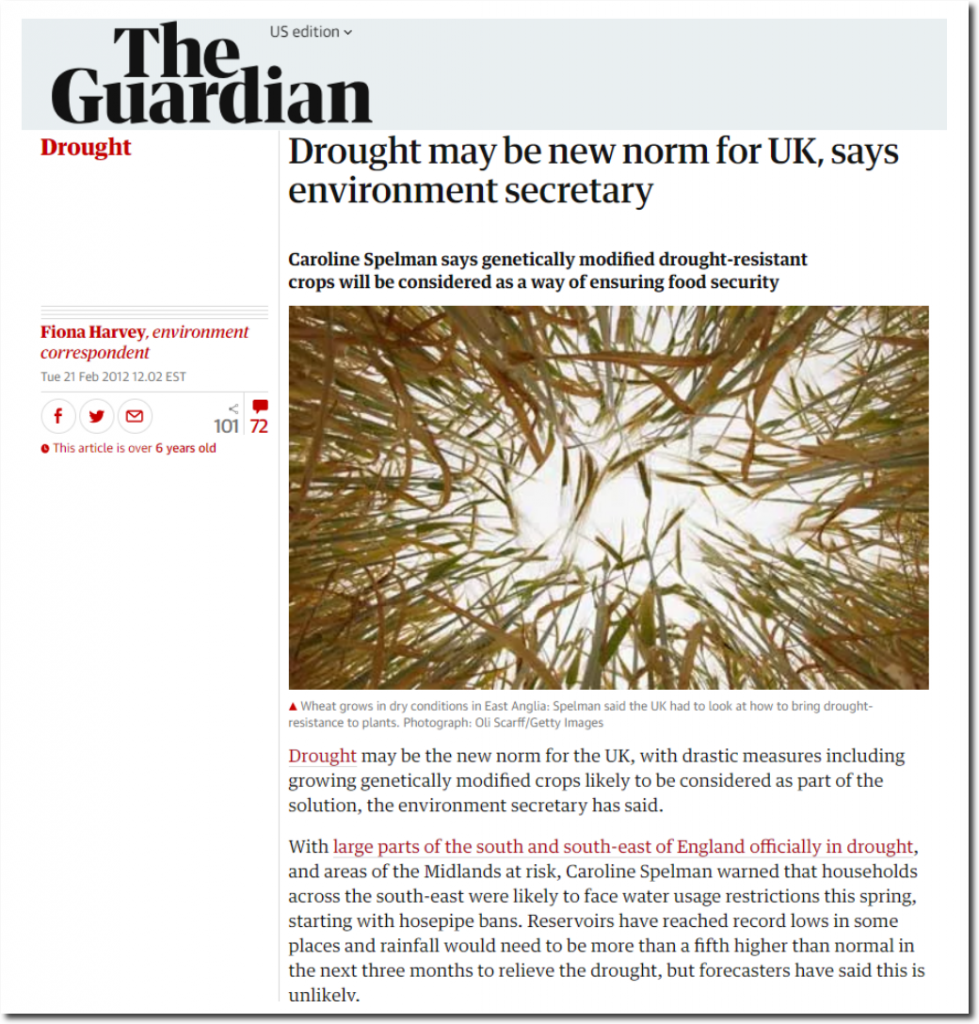 Drought may be new norm for UK, says environment secretary | Environment | The Guardian
A few weeks later the UK was flooding.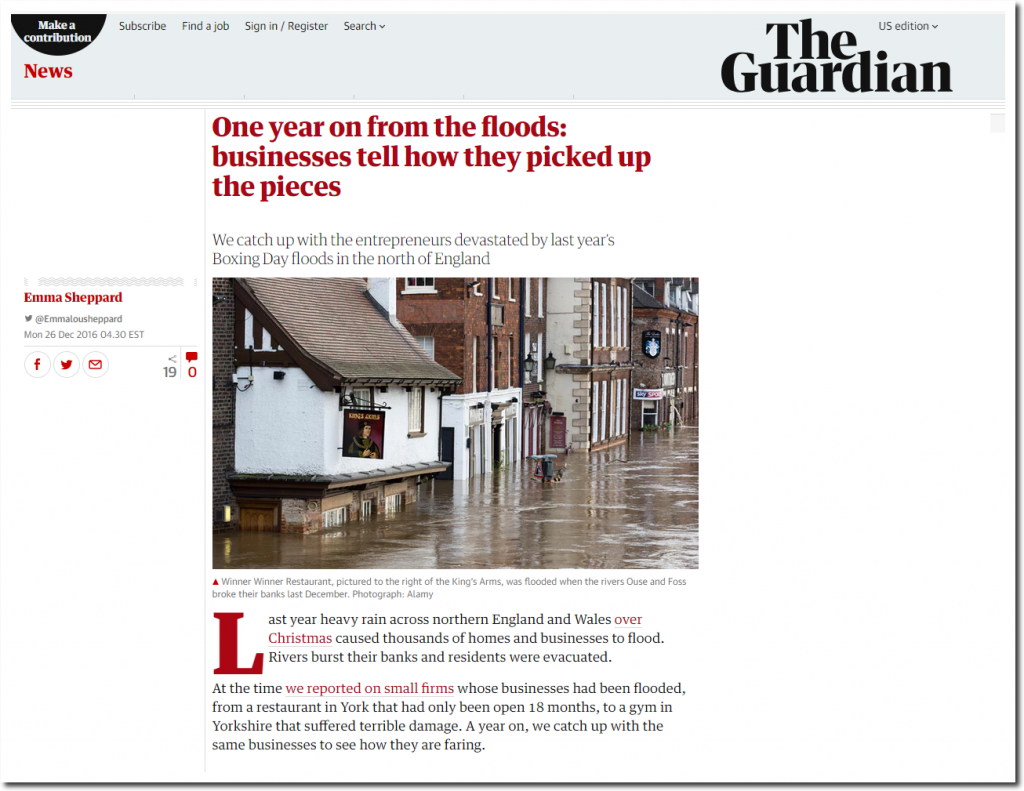 One year on from the floods: businesses tell how they picked up the pieces | Guardian Small Business Network | The Guardian
But now they are serious, and have broken out the corn picture again.  Skeptics will not be tolerated.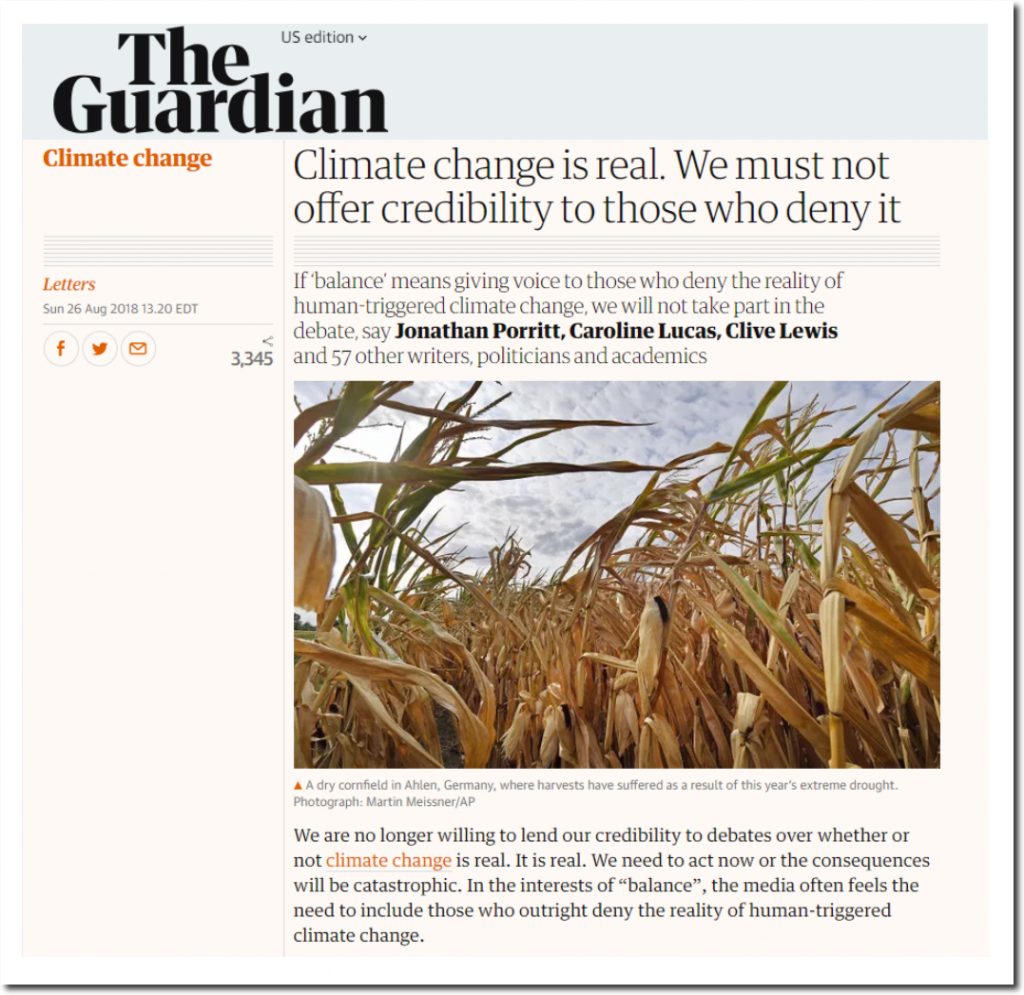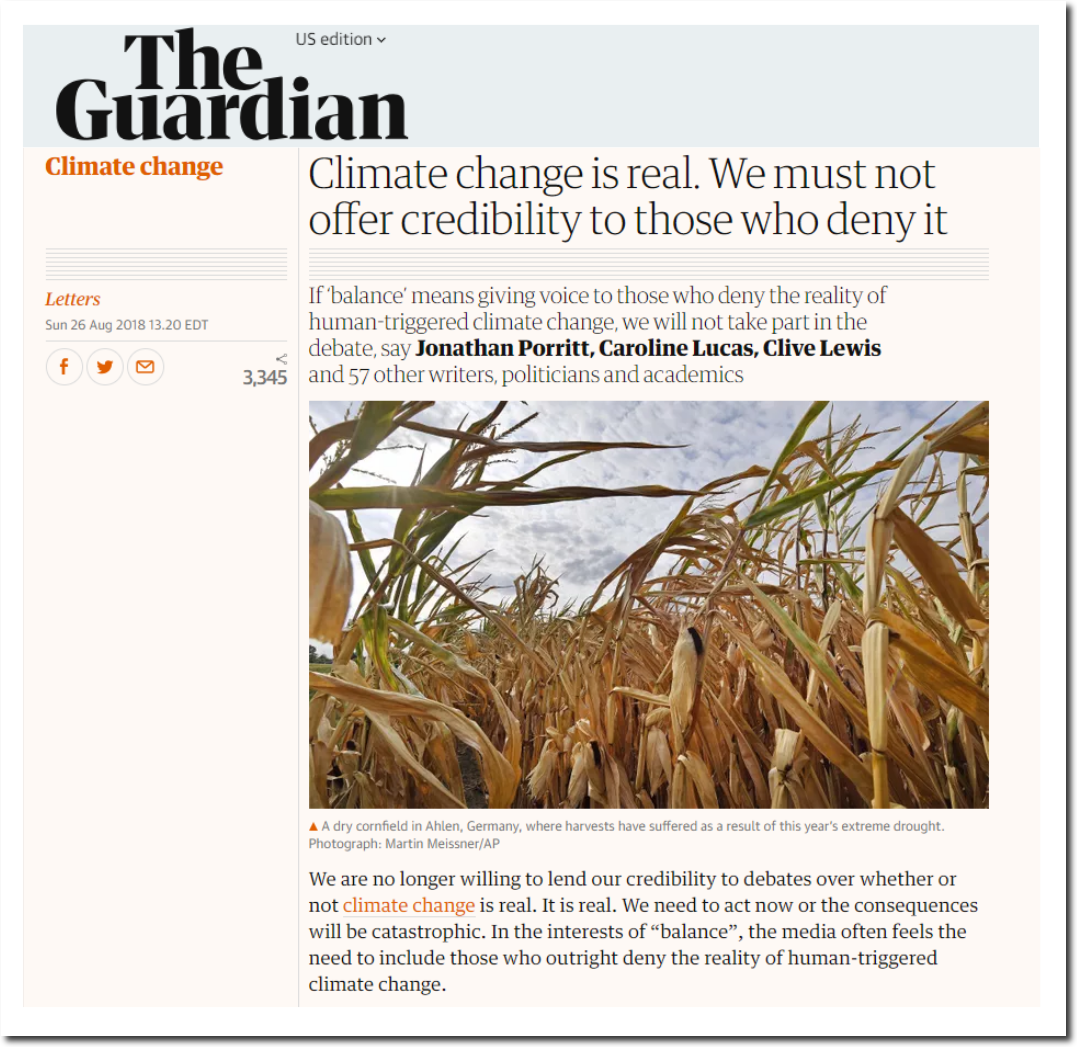 Climate change is not a matter for debate. We must not offer credibility to those who deny it | Letters | Environment | The Guardian
Not to worry though. In 2004 the Guardian said Britain would be Siberian by 2020.
Pentagon tells Bush: climate change will destroy us | Environment | The Guardian
They also say the Arctic has been ice-free for three years, and we are having a "methane catastrophe"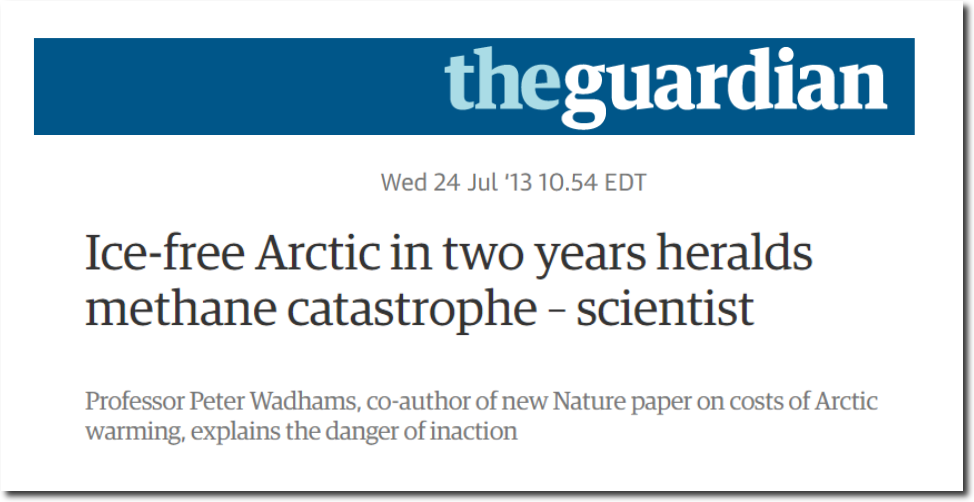 Ice-free Arctic in two years heralds methane catastrophe – scientist | Environment | The Guardian
The Arctic will also be ice-free this year.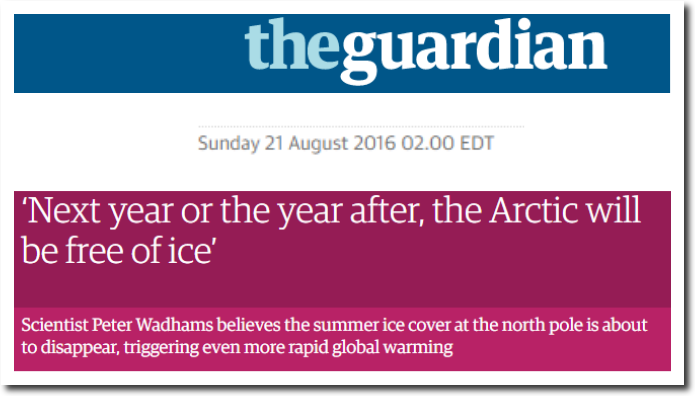 'Next year or the year after, the Arctic will be free of ice' | Environment | The Guardian
Forty years ago, The Guardian announced the new ice age.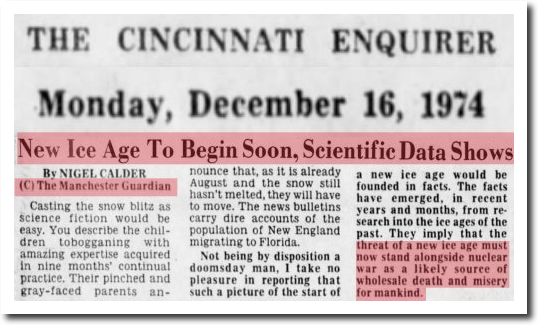 Page 16 – The Cincinnati Enquirer
This may seem confusing to non-climate scientists, but the science has been settled for 150 years – when the last scientific discovery was made.