"Who controls the past controls the future. Who controls the present controls the past."

? George Orwell, 1984
Hurricane Camille hit the Gulf Coast in 1969 with 200 MPH winds.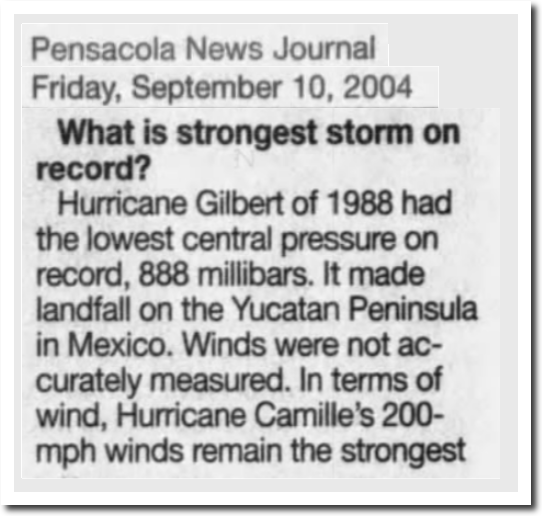 10 Sep 2004, 5 – Pensacola News Journal at Newspapers.com
The winds were so strong, they made buildings disappear.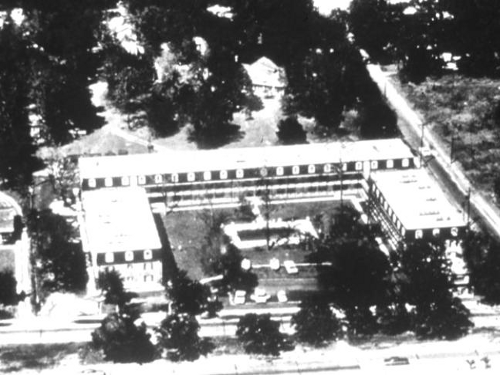 Bu the Ministry of Truth, AKA Wikipedia, has managed to knock 26 MPH off Camille's wind speeds just since 2004.  Record historical hurricanes don't suit the narrative.