Mt. Vernon, Illinois had eighteen straight days over 100 degrees during August, 1936, and afternoons averaged 105 degrees during that heatwave.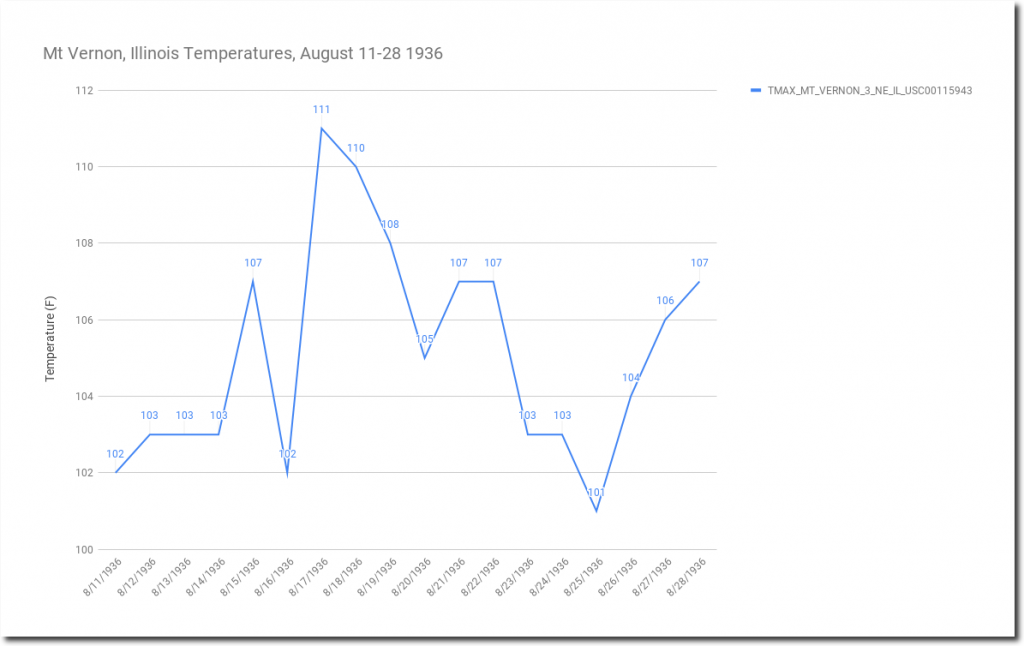 The only other year which cam close to that was 1901, when they had fifteen straight days over 100F. Illinois almost never gets above 100 degrees any more.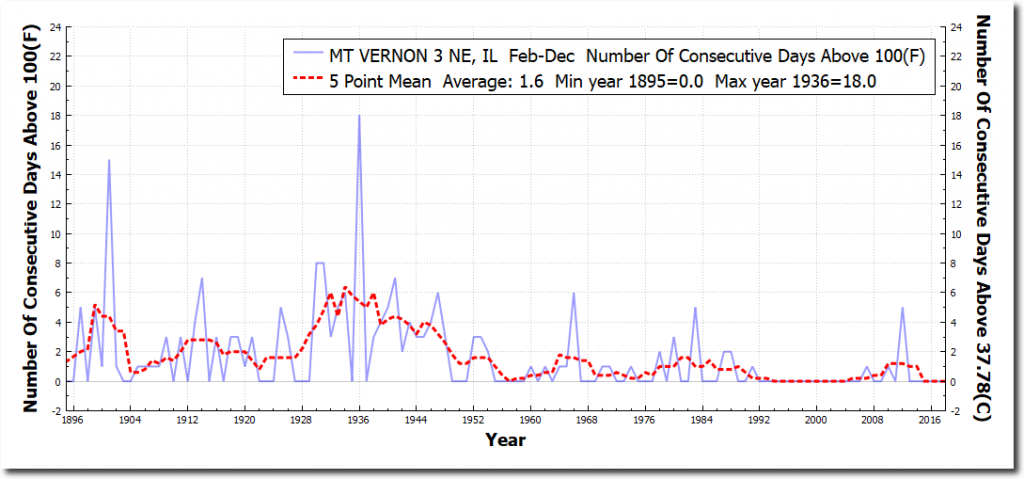 There were a total of 46 days over 100 degrees during 1936 at Mt. Vernon.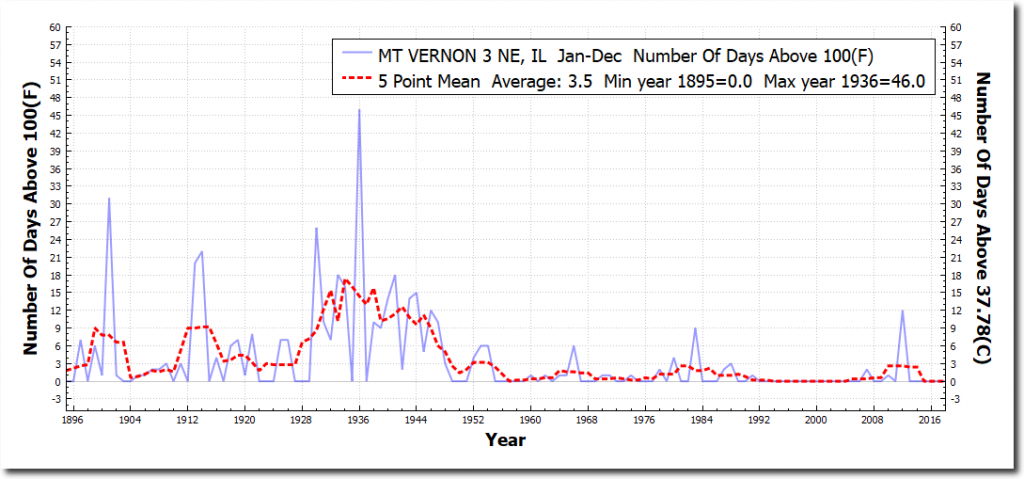 Mt Vernon averaged 101 degrees during July and August, 1936 – sixteen degrees warmer than this year.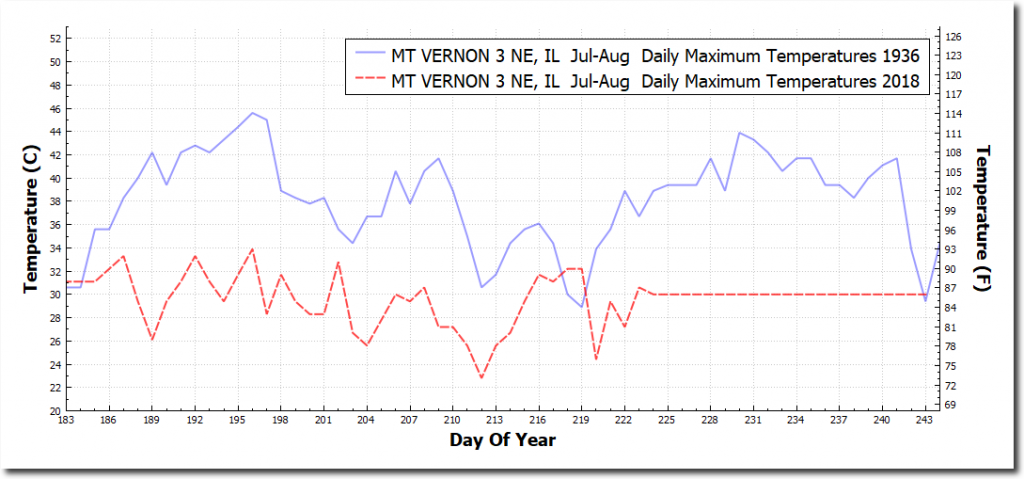 August 15, 1936 was an incredibly hot day in the US, with an average maximum temperature of 94 degrees, and much of the Midwest over 110 degrees.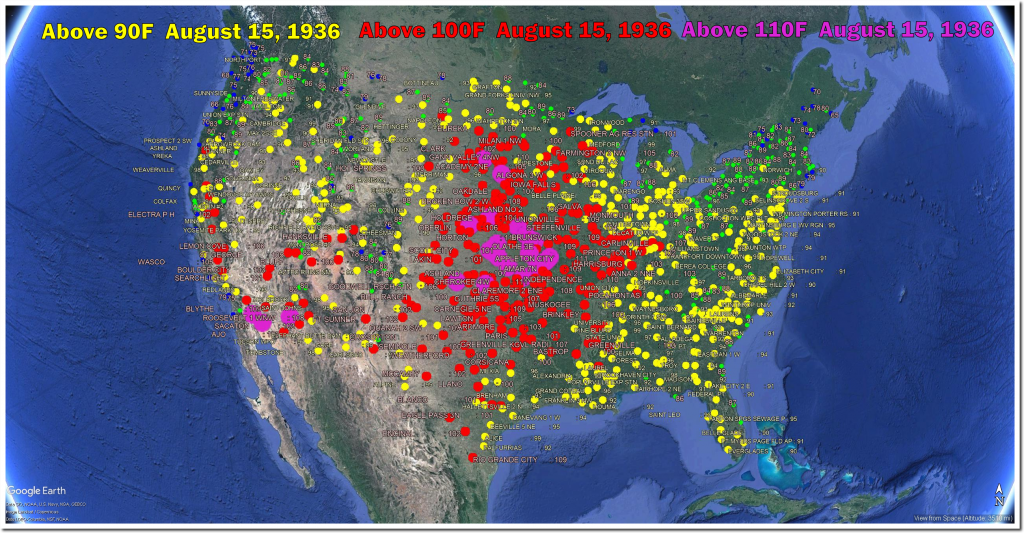 August 15 temperatures have plummeted in the US over the past century.
It is cold and wet here in Boulder, as the fake news about record heat and fires continues unabated.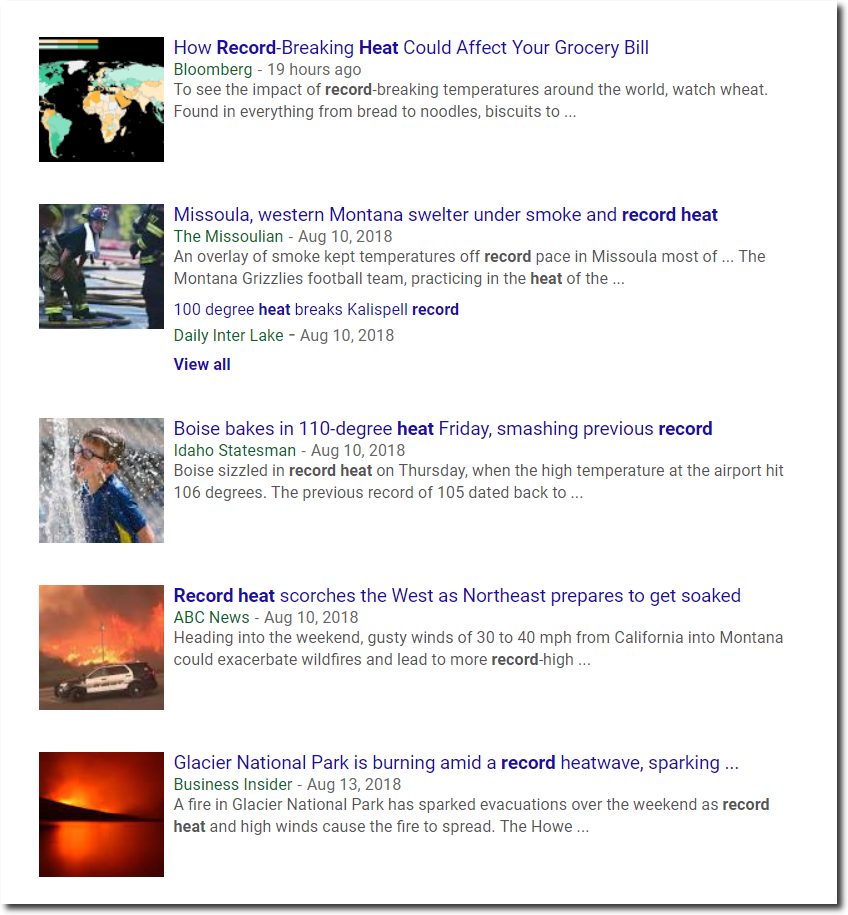 Indicator 3.16: Area and percent of forest affected by abiotic agents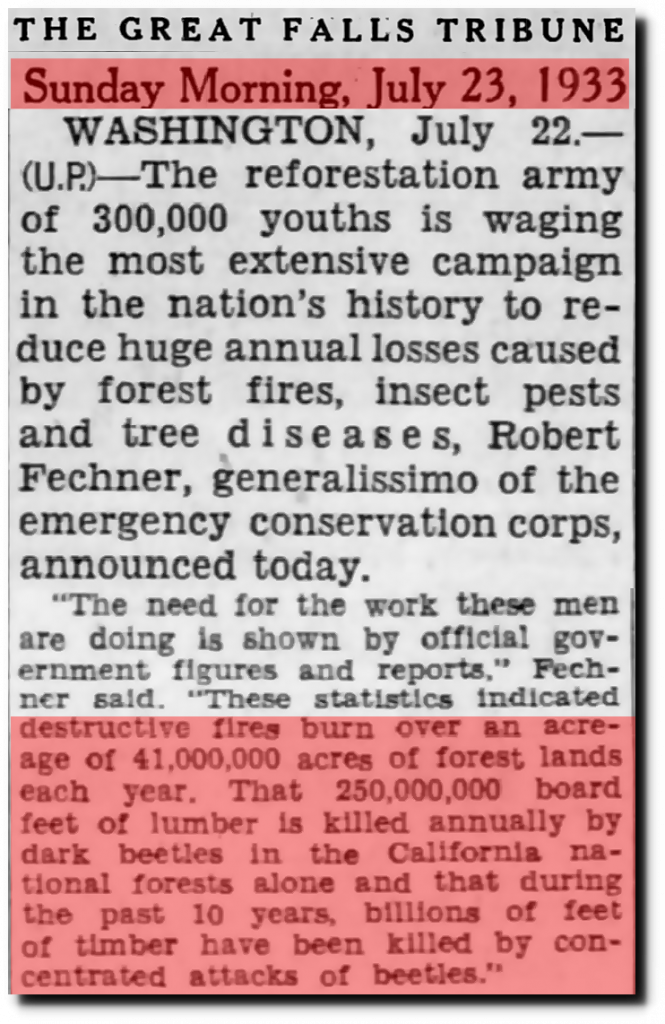 23 Jul 1933, Page 12 – Great Falls Tribune at Newspapers.com