The Arctic was ice-free 7,000 years ago.
ice cover in the Arctic Ocean was greatly reduced some 6000-7000 years ago. The Arctic Ocean may have been periodically ice free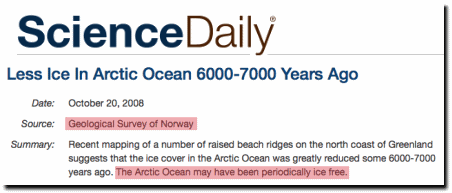 Less Ice In Arctic Ocean 6000-7000 Years Ago — ScienceDaily
Government experts say polar bears can't survive ice-free conditions, so they must be extinct.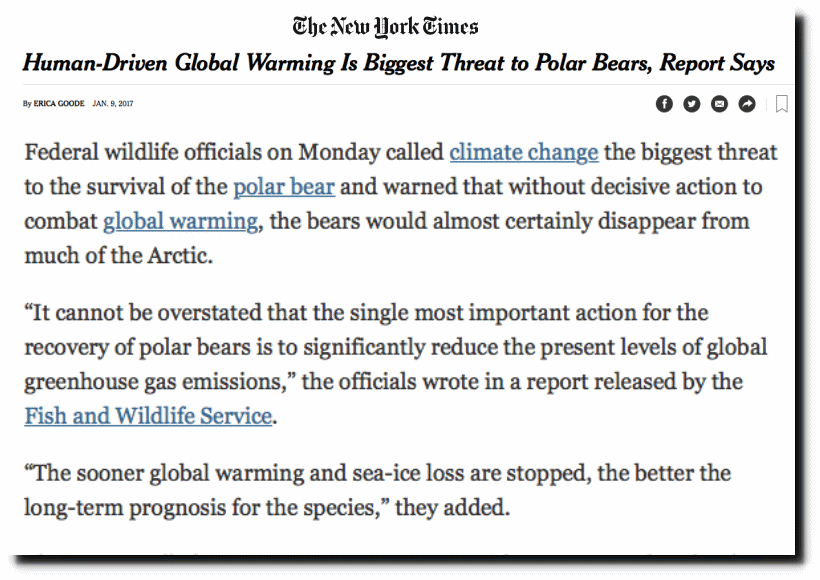 Human-Driven Global Warming Is Biggest Threat to Polar Bears, Report Says – The New York Times