Heidi Cullen says seas are surging, and unless you send her money – Wall Street is going to drown.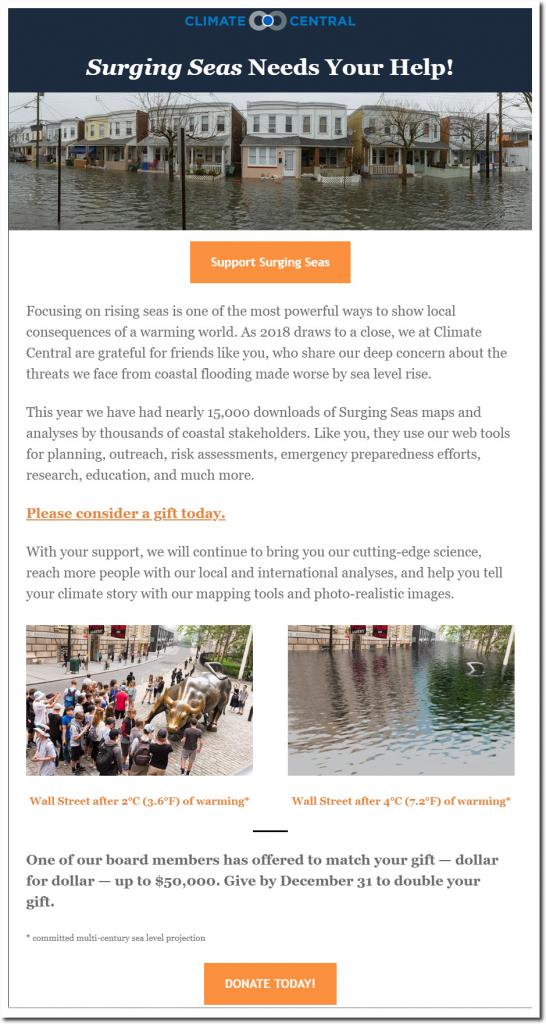 There is no indication sea level rise is accelerating at Lower Manhattan.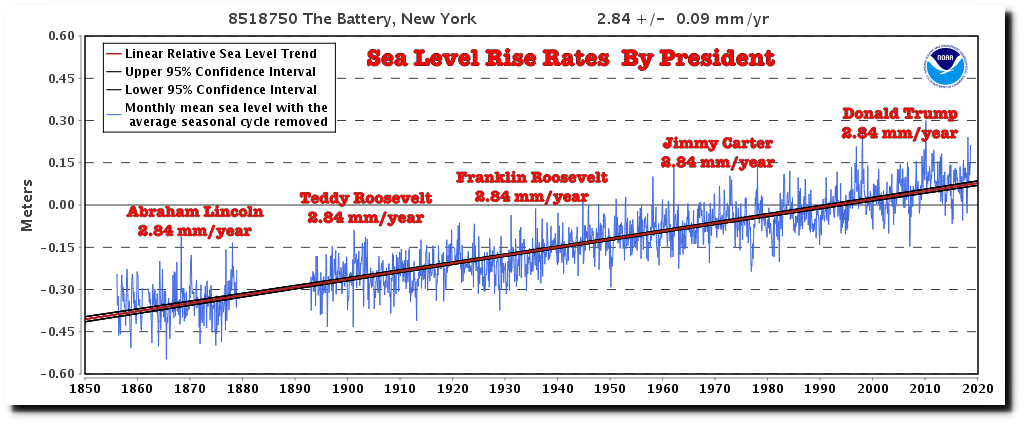 8518750_meantrend.png (1000×400)
Peak sea level rise rates there occurred in 1950.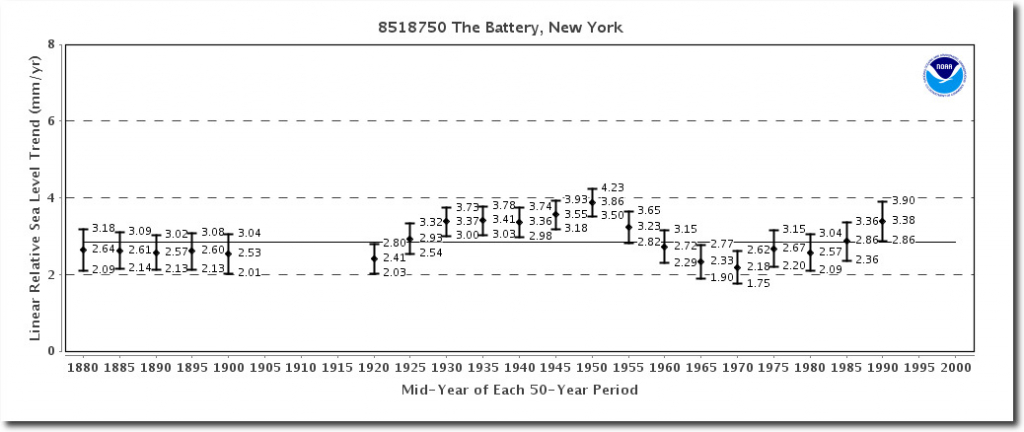 Sea level rise stopped surging about 8,000 years ago.
File:Post-Glacial Sea Level.png – Wikimedia Commons
The world's leading climate scientist says Lower Manhattan will be underwater no later than New Year's Eve.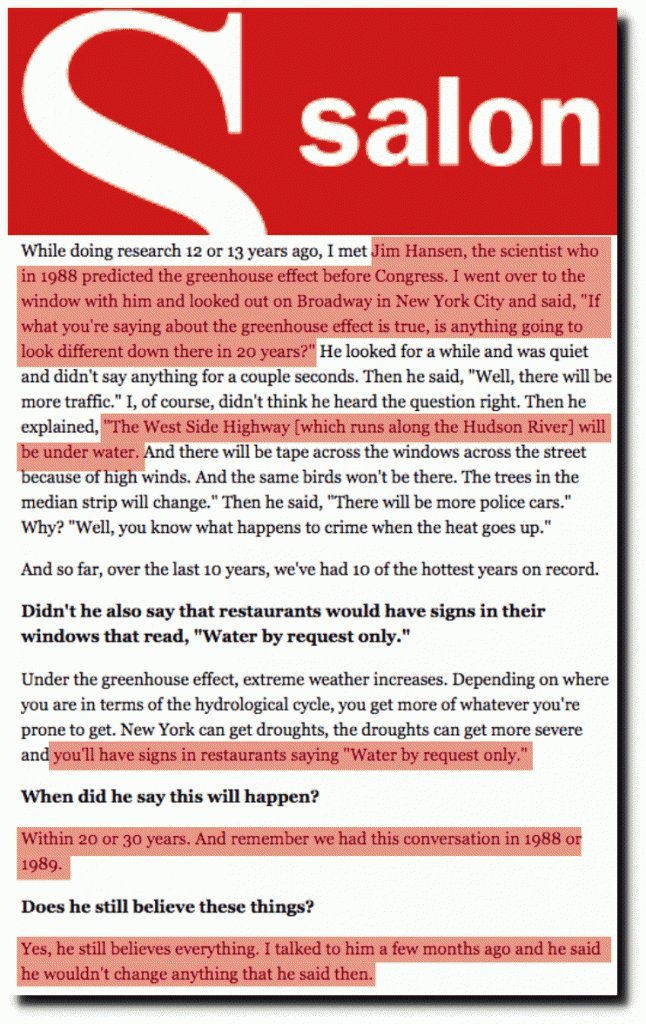 Stormy weather – Global warming – Salon.com
I will be keeping an eye on it, and let you know as soon as Manhattan drowns in the next ten days.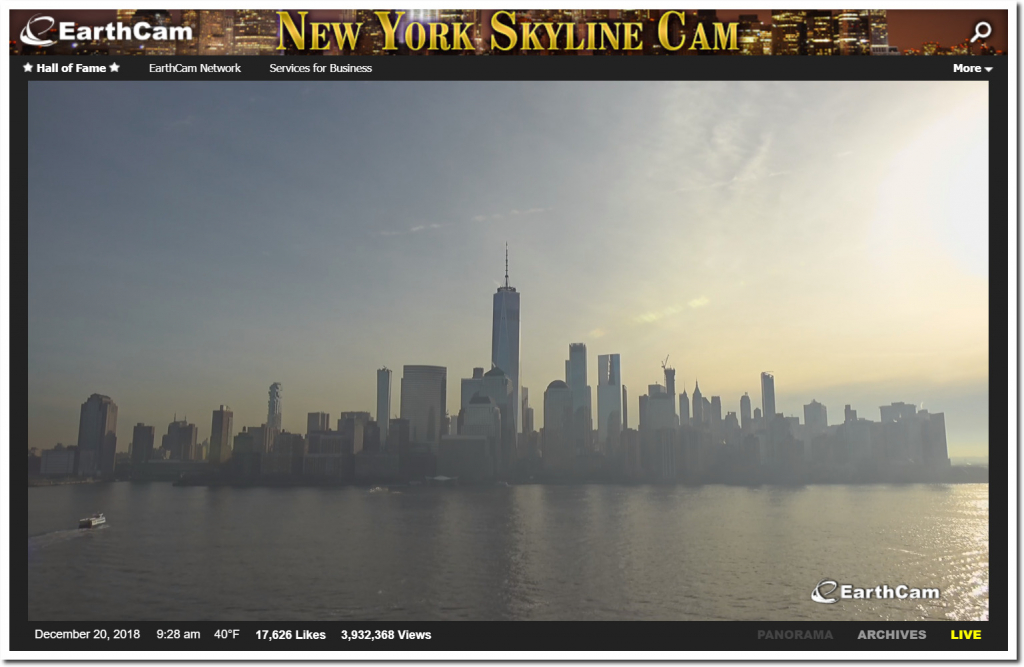 https://www.earthcam.com/usa/newyork/skyline/?cam=skyline_g
Heidi Cullen wants your money, and says any meteorologist who refuses to go along with her scam should be decertified.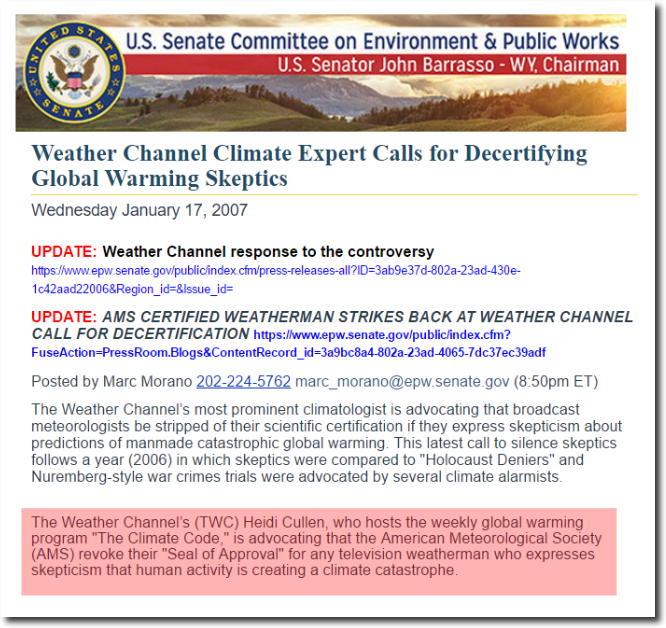 Weather Channel Climate Expert Calls for Decertifying Global Warming Skeptics