The increase in Arctic sea ice volume during November was the largest on record.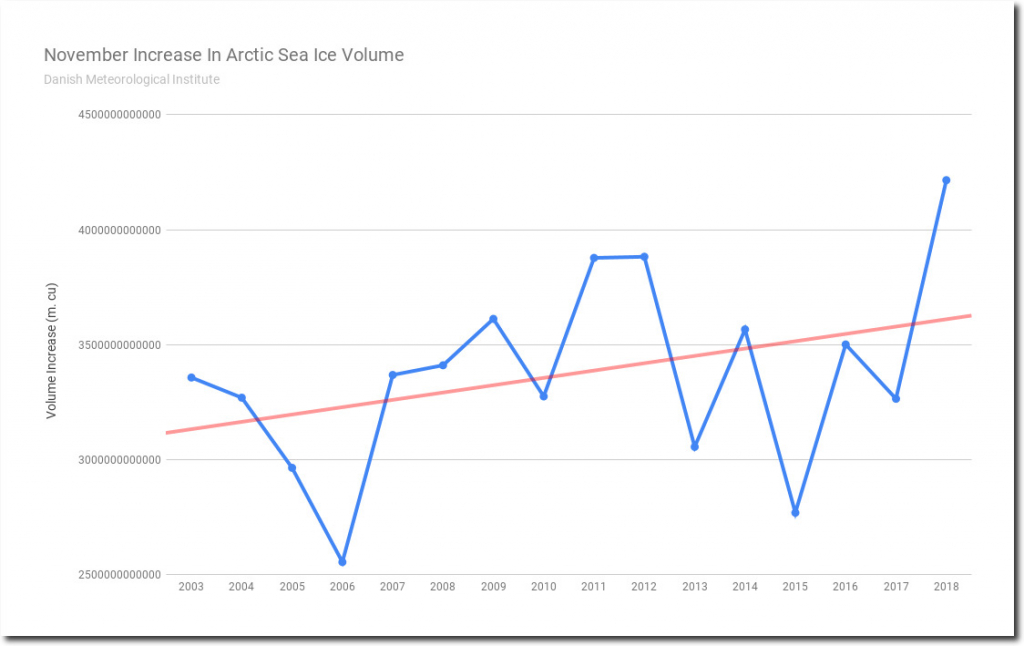 November snow cover was the largest on record in North America.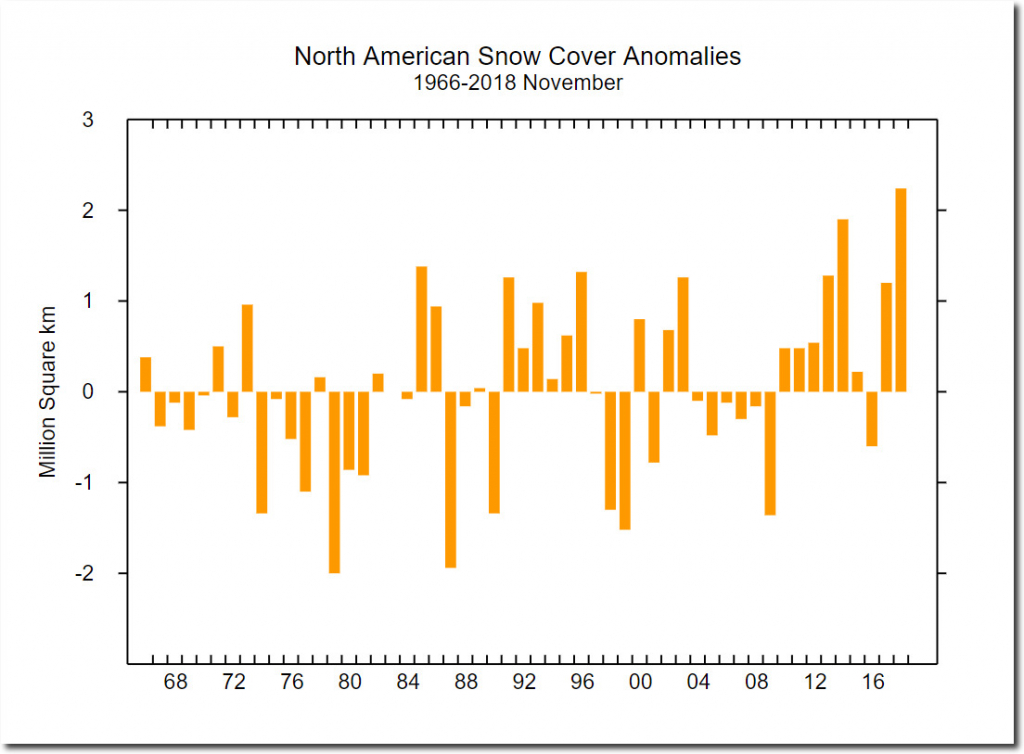 Rutgers University Climate Lab :: Global Snow Lab
And it was the fourth coldest November on record in the US.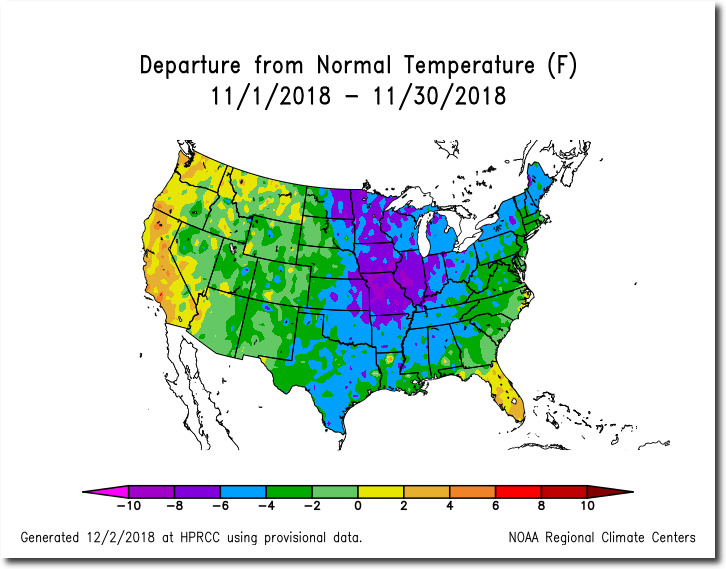 https://hprcc.unl.edu/products/maps/acis/Last1mTDeptUS.png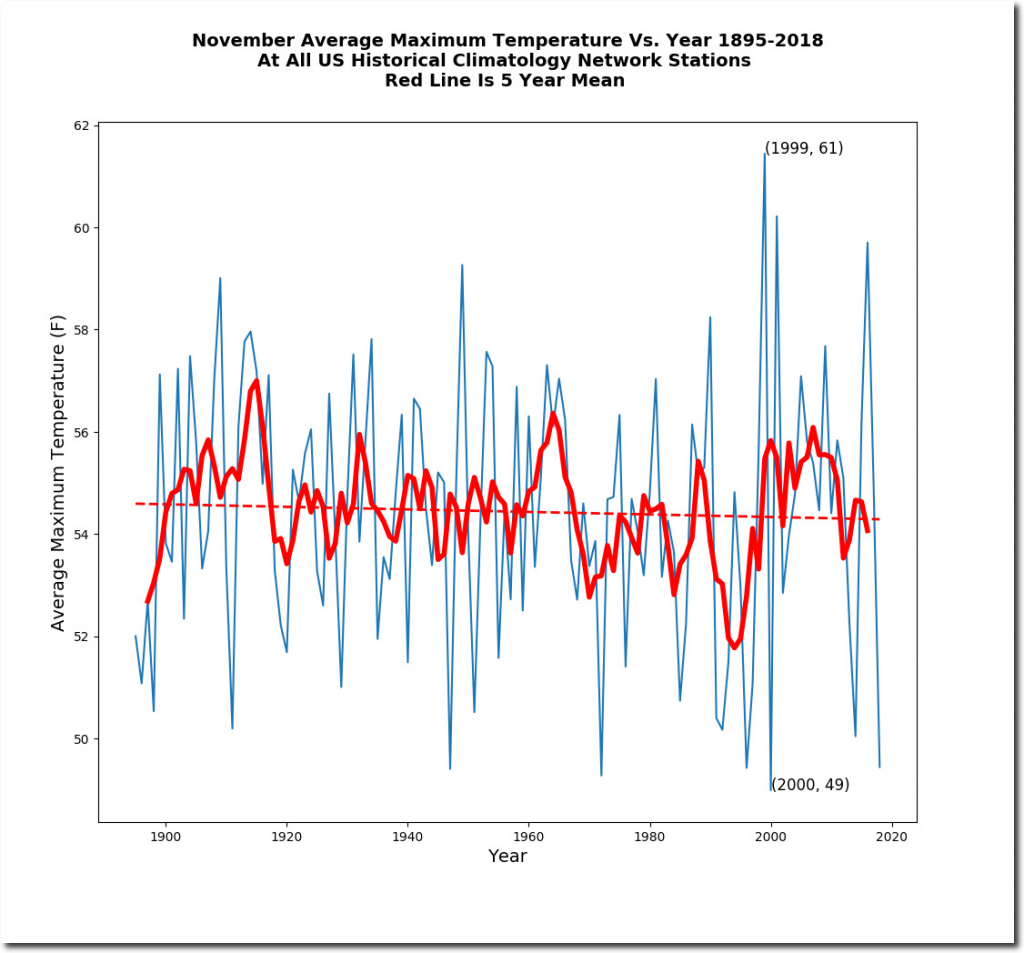 Meanwhile, our leading experts are warning that we are burning up and Arctic ice is disappearing.