The North Carolina Climate Office explains climate change in the Southeastern US. Temperatures are expected to go up, but are going down. Rainfall could increase or decrease.
The Southeast is experiencing climate change.  Generally, temperatures are expected to become warmer with more extreme heat waves.

The trendline shows a decrease in average temperature.

rainfall amounts could increase or decrease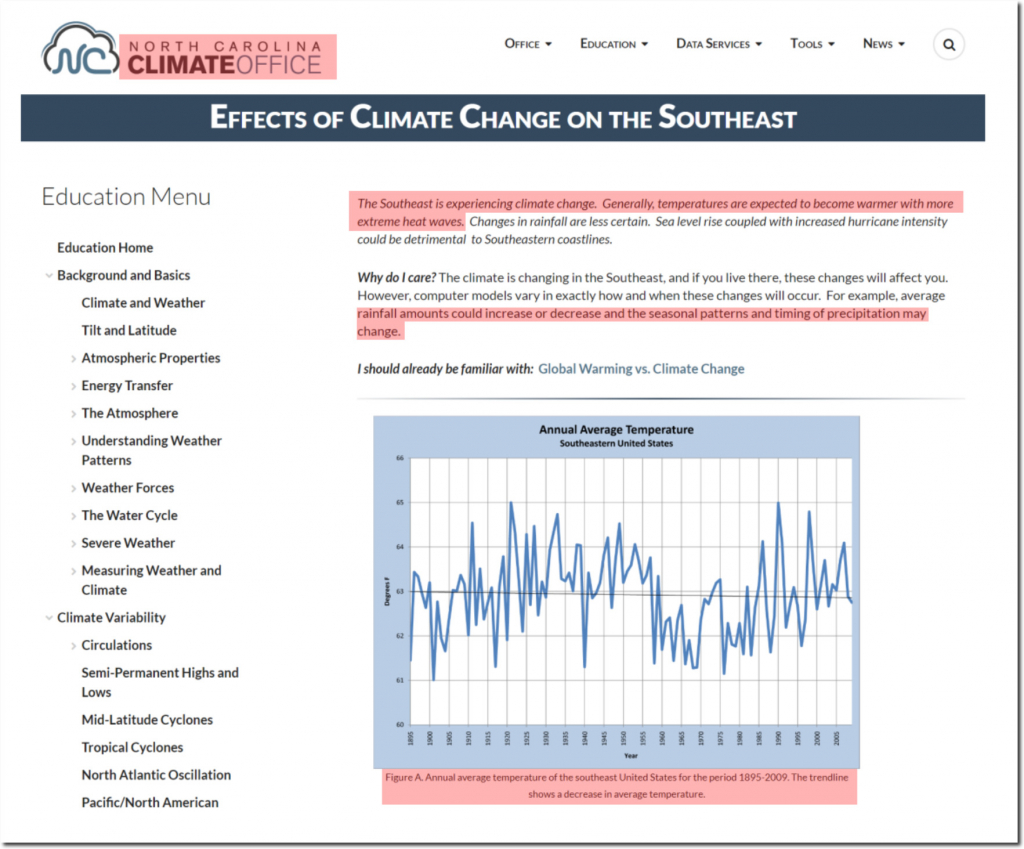 Effects of Climate Change on the Southeast | North Carolina Climate Office
Whatever the weather is : cold , hot, wet, dry – it is due to emissions from your SUV – and they predicted it all along. The warming is brutal and unprecedented in North Carolina.