On this date in 1911, there were 100 degree temperatures from California to New England. It was 105 degrees in Massachusetts, and thirty states were over 100 degrees. Six states were over 110 degrees. Every state except Rhode Island was over 90 degrees.
July 11th afternoon temperatures have declined in the US since the 19th century, and weather as hot as 1911 is incomprehensible now.
July 5th, 2012 was very hot – though much cooler than 1911.  Scientists were certain that the hot weather of 2012 was due to global warming.
This is certainly what I and many other climate scientists have been warning about

Jonathan Overpeck July 4th, 2012

04 Jul 2012, Page A11 – Asbury Park Press at Newspapers.com
Yet the National Climate Assessment shows that the heatwave of 2012 was nowhere near as hot as many which occurred when CO2 was below 350 PPM.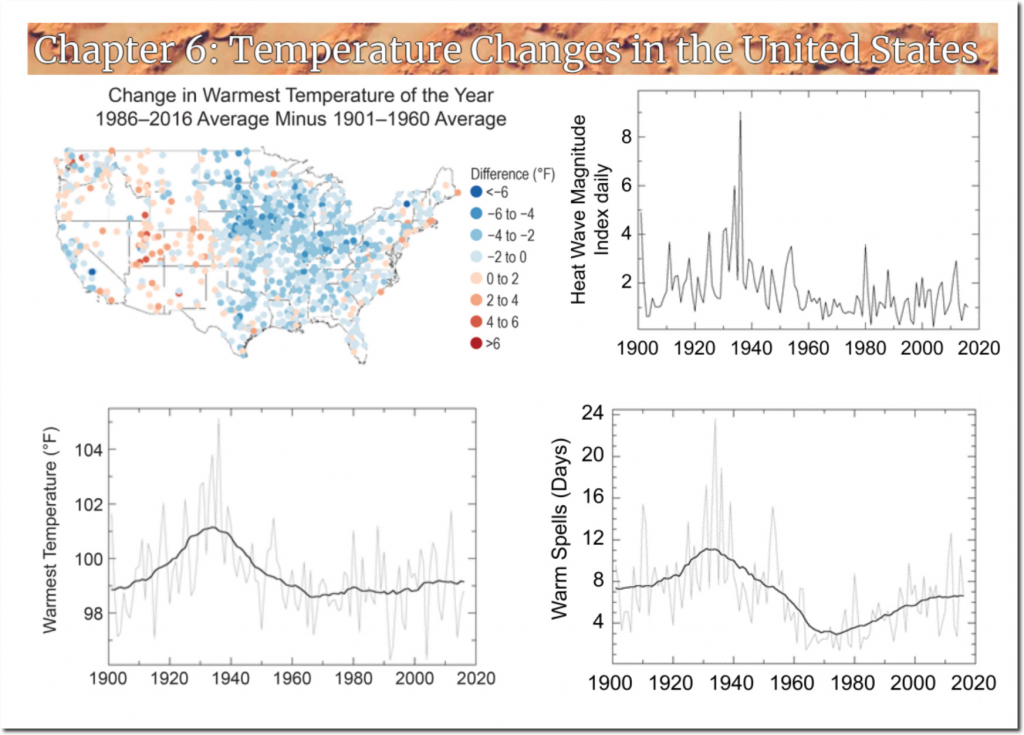 Temperature Changes in the United States – Climate Science Special Report