In 2013, the IPCC couldn't account for the lack of warming, and alarmists were worried that their climate scam was in jeopardy.
"Although climate models have been predicting increasing average global temperatures over the next century or so, the past decade has not shown as much warming as most scientists had expected. The year 2012 was no warmer than 2002. The IPCC draft report acknowledges a "global warming hiatus," according to media reports."
Does "Global Warming Pause" Debate Miss Big Picture?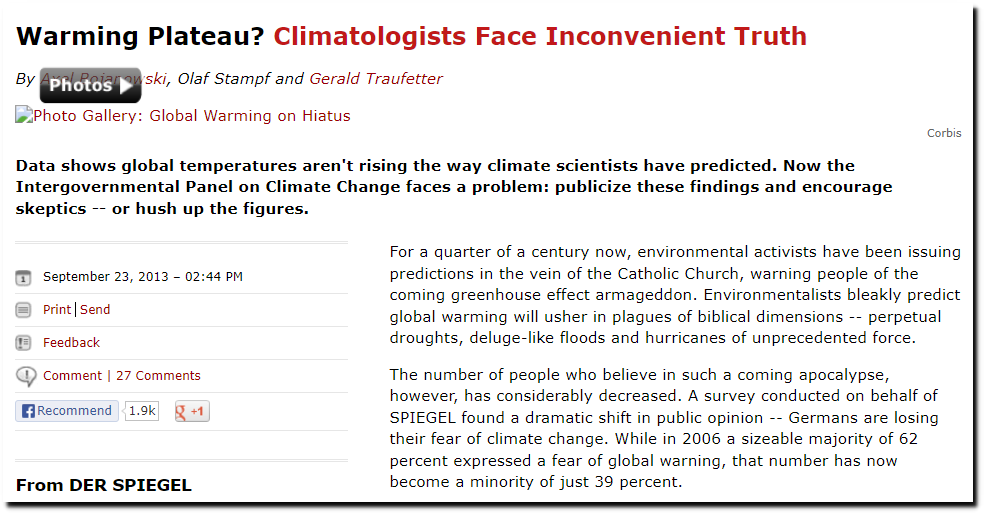 Climate Scientists Face Crisis Over Global Warming Pause – SPIEGEL ONLINE
""I think to not address it would be a problem because then you basically have the denialists saying, 'Look, the IPCC is silent on this issue,'" said Alden Meyer of the Washington-based advocacy group Union of Concerned Scientists"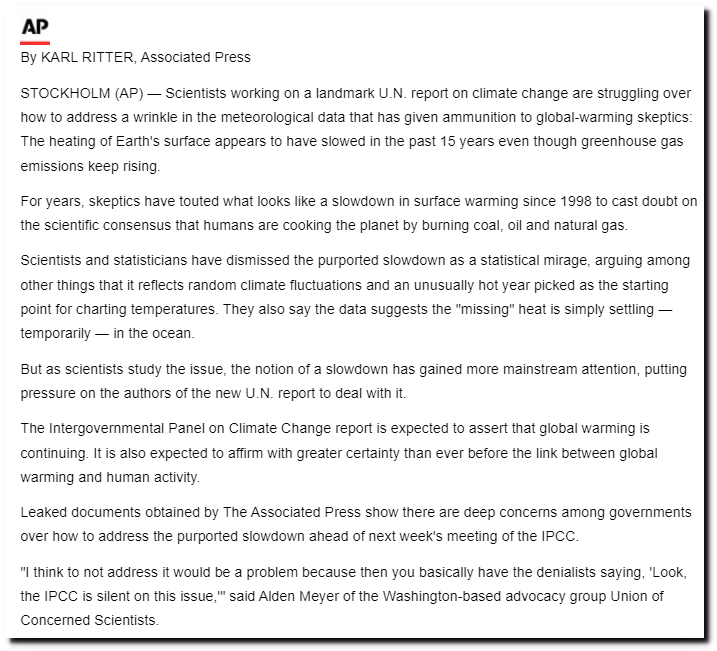 Climate report struggles with temperature quirks – US News and World Report