On Earth Day, Obama announces that he can stop glaciers from melting.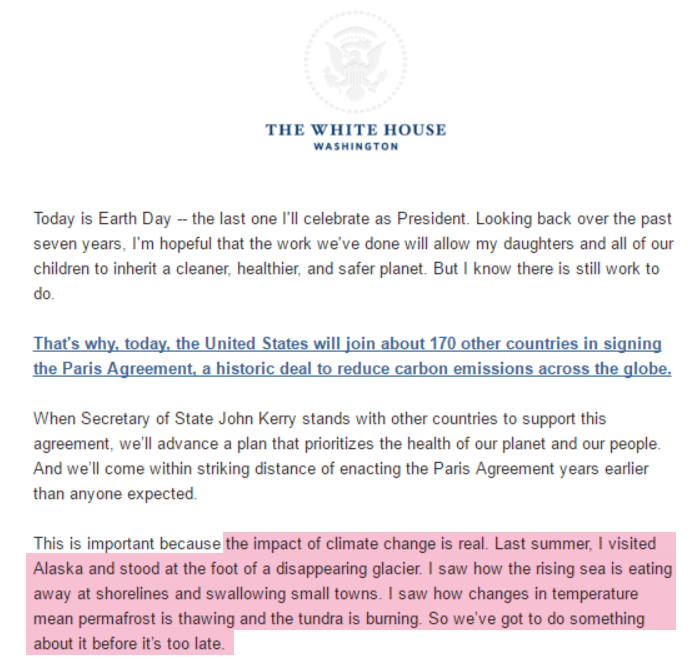 Obama visited the Exit Glacier. According to US Park Service documents, the melt rate of that glacier was twice as fast a century ago.
www.nps.gov/kefj/learn/nature/upload/The Retreat of Exit Glacier.pdf
The glaciers of Alaska lost half their mass between 1900 and 1950.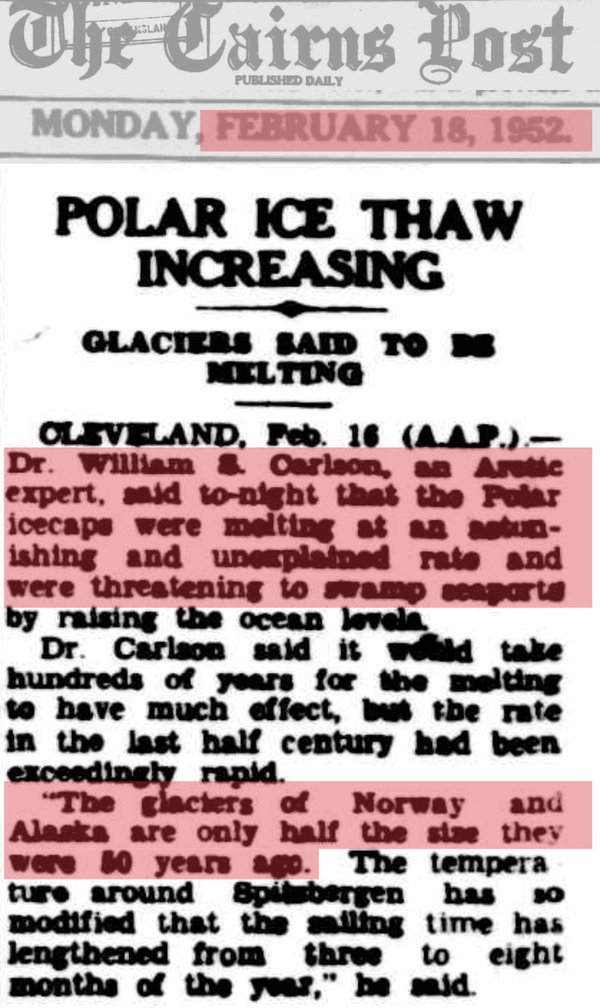 18 Feb 1952 – POLAR ICE THAW INCREASING – Trove
In 1879, John Muir found that Alaska's largest glacier had retreated 48 miles.
Explorer Captain George Vancouver found Icy Strait choked with ice in 1794, and Glacier Bay was barely an indented glacier. That glacier was more than 4000 ft. thick, up to 20 miles or more wide, and extended more than 100 miles to the St.Elias Range of mountains.

By 1879 naturist John Muir found that the ice had retreated 48 miles up the bay. By 1916 the Grand Pacific Glacier headed Tarr inlet 65 miles from Glacier Bay's mouth.
Glaciers and Icebergs of Glacier Bay National Park in Southeast Alaska
Every single president going back to George Washington could have watched Alaskan glaciers retreat.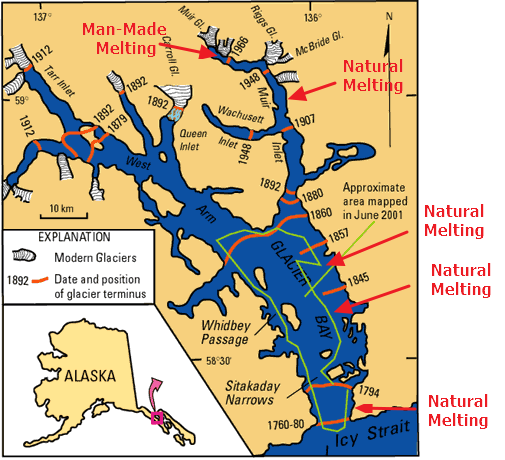 It is dangerous having idiots running the country. Trump has a very different idea.
"This very expensive global warming bullshit has got to stop."