This year marks the fifth consecutive year of below normal tornado activity in the US.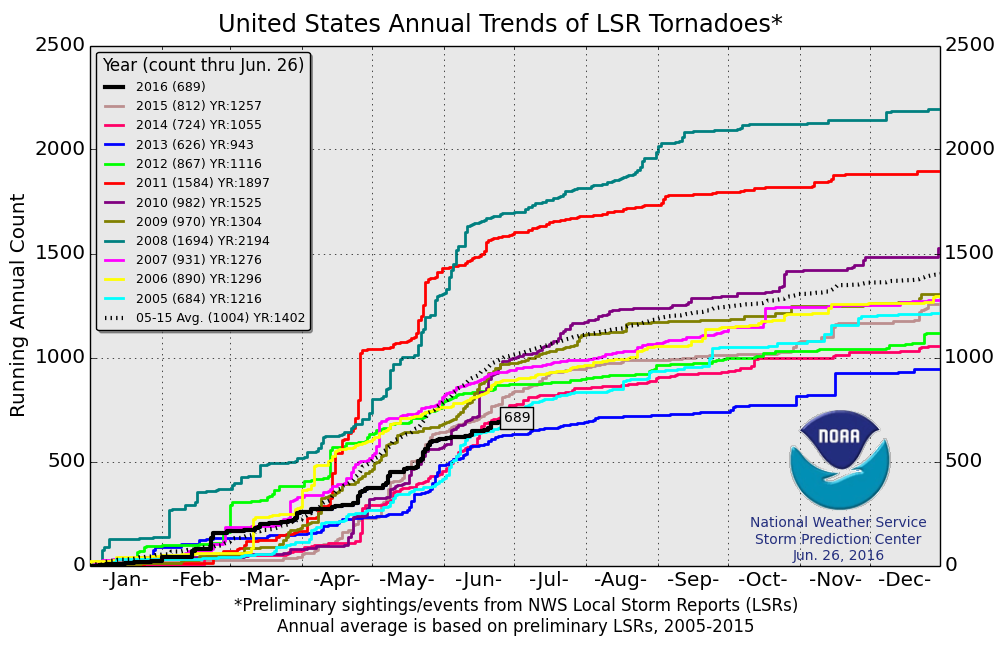 Storm Prediction Center WCM Page
The past ten years have also been the quietest on record for US hurricanes. If CO2 controls the climate, Exxon should get a huge tax credit for reducing severe weather.