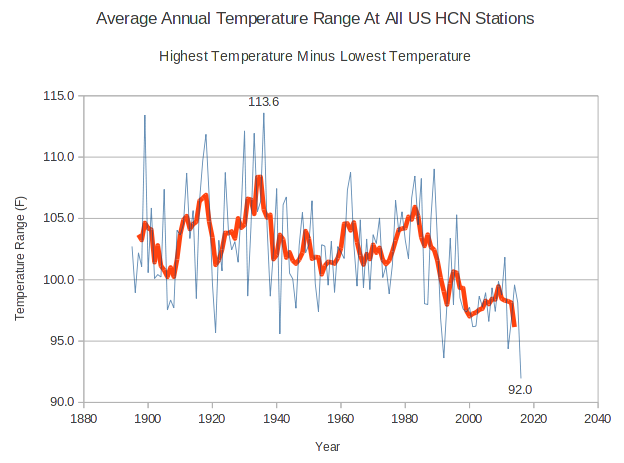 Until about 1980, US stations averaged  about 102 degrees between their hottest and lowest temperature of the year. The peak year was 1936 at 113.6 degrees spread, and this year so far has been the least extreme with only 92 degrees average spread. This number will undoubtedly become slightly larger as the year progresses. What I find interesting is that this metric was fairly steady until the early 1980's, and has dropped off sharply since then.
Hottest temperatures have declined sharply since the 1930s.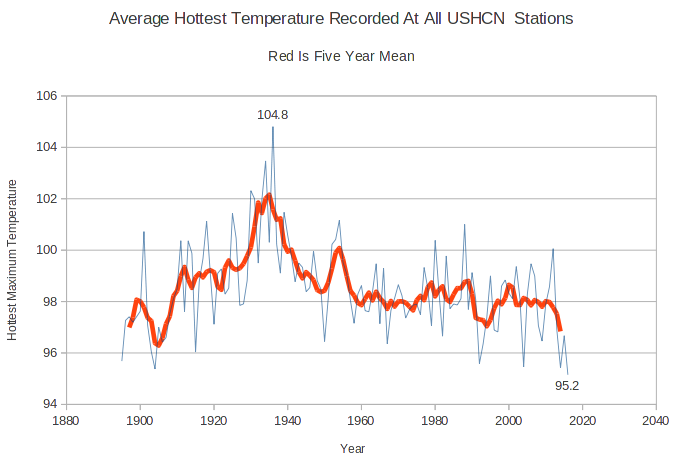 Coldest temperatures were steady until about 1980, but have risen about five degrees since then.