Steve Case pointed out this garbage in the Milwaukee Sentinel.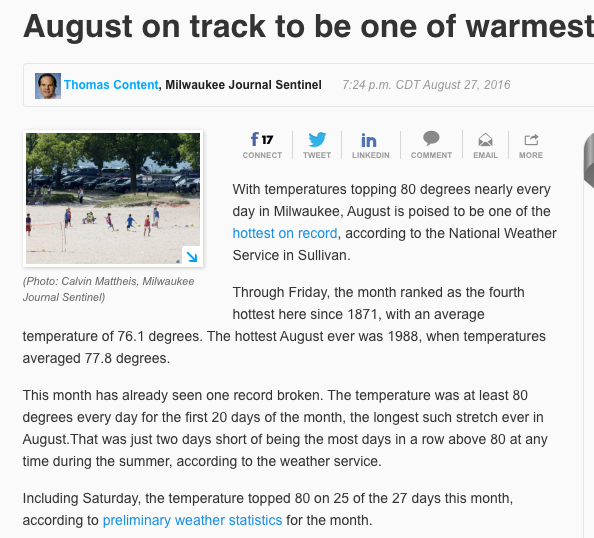 August on track to be one of warmest
This article is utter nonsense. August in Milwaukee was 14th warmest since 1947, and five degrees cooler than 1988.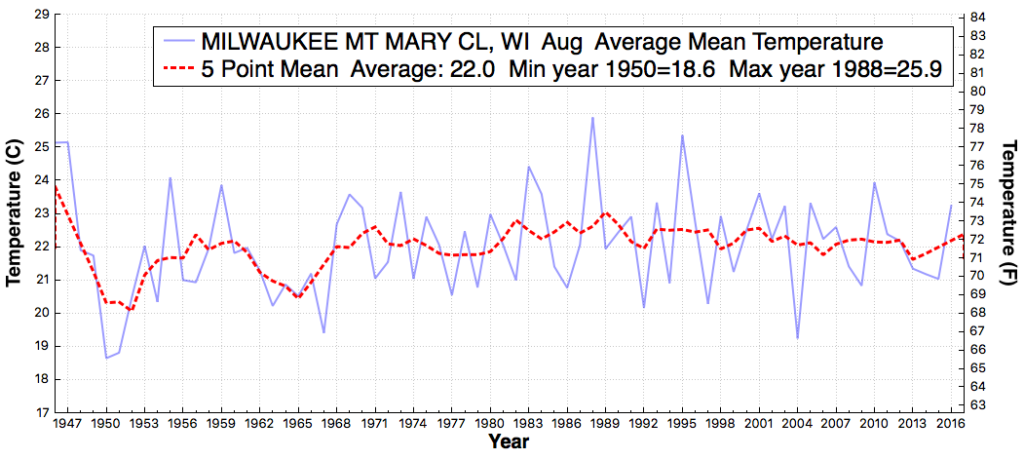 August 1988 was much hotter than August 2016, with the hottest temperatures 17 degrees warmer than this year's hottest temperature of 91. There were six 100 degree days in Milwaukee in 1988, but none there in the last 15 years. Maximum temperatures in August 1988 averaged 89 degrees, compared to 83 degrees in 2016. For the first 18 days of the month, 1988 averaged more than twelve degrees warmer than 2016.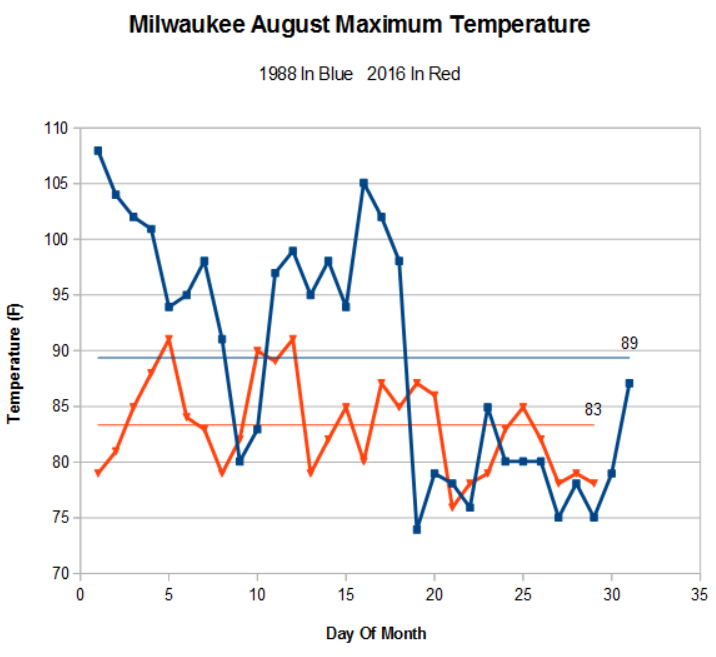 The number of 90 degree days was below normal in Milwaukee this August.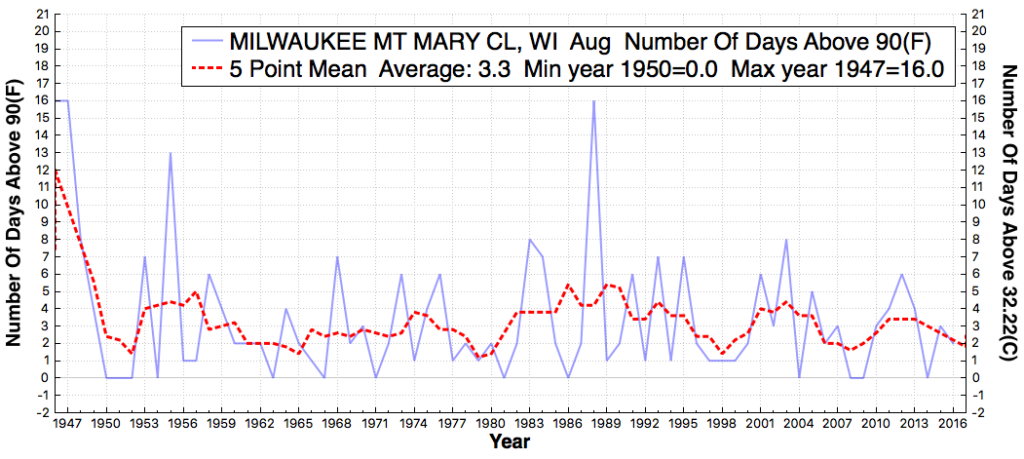 The article was completely fraudulent, which is the norm for climate reporting.