The White House claims that increased CO2 emissions will lead to a huge increase in heat across the US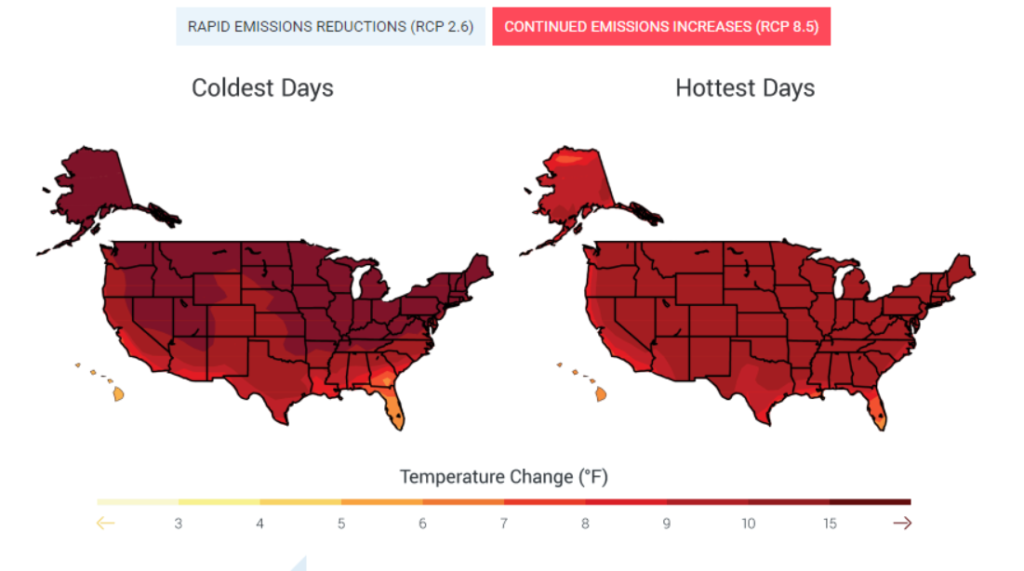 Extreme Weather | National Climate Assessment
NOAA data shows that the exact opposite is occurring. The frequency of hot days has dropped off sharply in the US.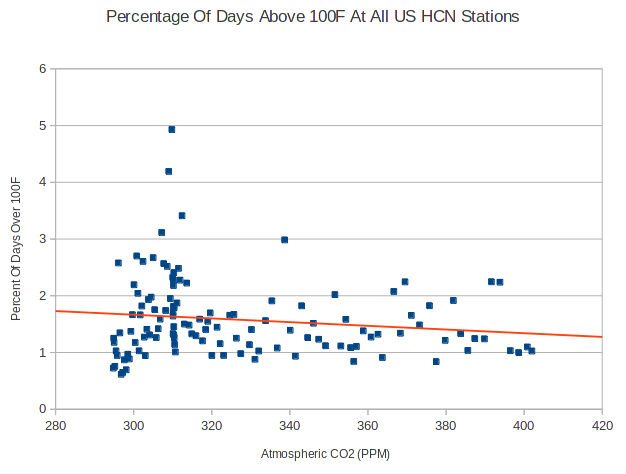 In 1936 the average hottest temperature of the year, measured across the 1200 USHCN stations was 105 degrees. This year so far has been the lowest on record at 95 degrees.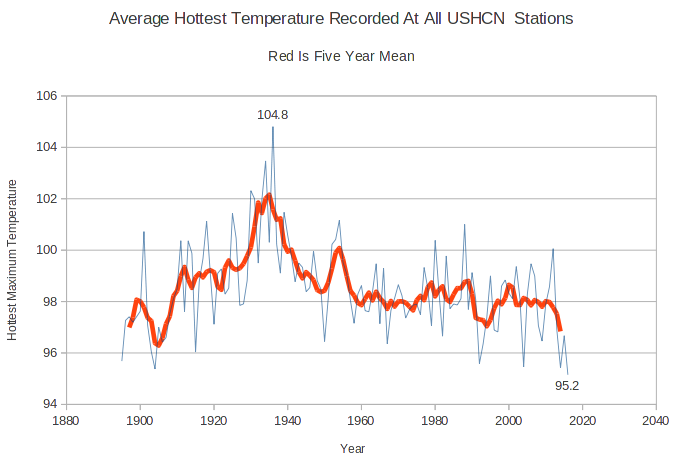 As CO2 has increased, the hottest temperatures in the US have plummeted.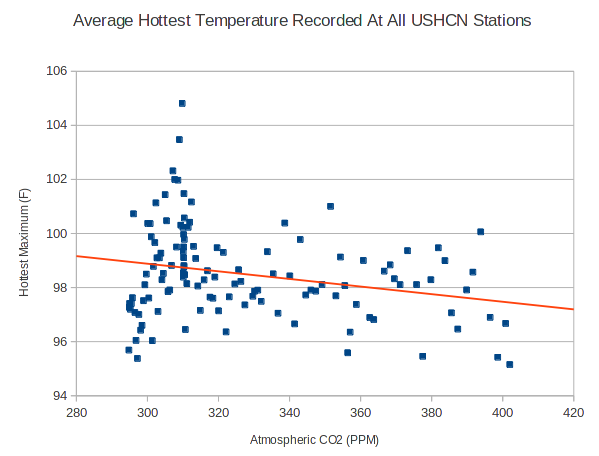 Climate science is not a science. When people make claims which are the opposite of the data, they are committing fraud. They are propagandists who are intentionally deceiving the public,