Tamino says snow in Florida, Alabama and Mississippi is caused by unusually warm air.  I prepared the chart below to help readers to differentiate between global cooling high snow extent and global warming high snow extent.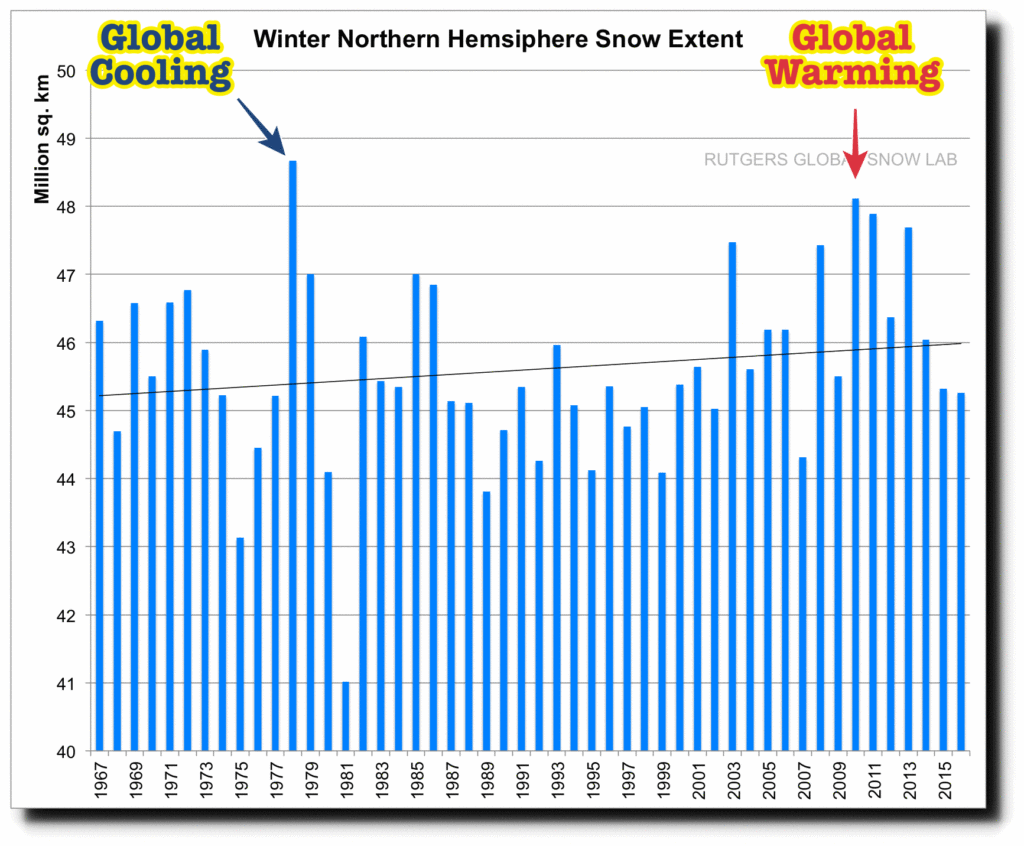 Rutgers University Climate Lab :: Global Snow Lab
Cold facts suggest a chilling trend

DESPITE THE MUCH heralded "greenhouse effect" that is said to be warming the Earth's climate, average temperatures in Illinois have fallen signficantly in the last five decades analysis by state scientists shows.

From 1930 to 1983, the average temperature in the state fell 3.5 degrees Fahrenheit.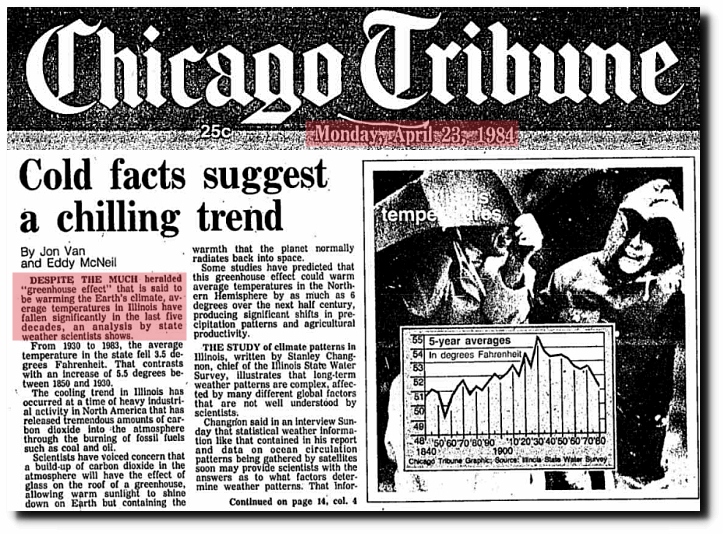 April 23, 1984 – Cold facts suggest a chilling trend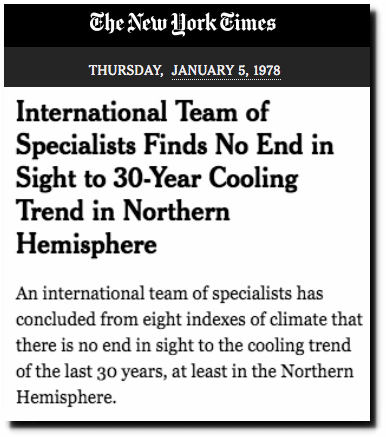 International Team of Specialists Finds No End in Sight to 30‐Year Cooling Trend in Northern Hemisphere – The New York Times