Satellites don't show much warming, but what they do show is fake news.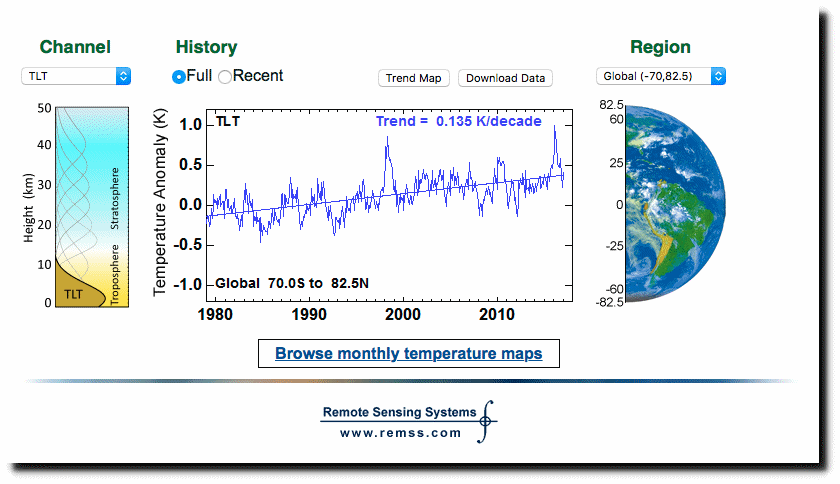 The problem with this graph is that there are two major non-climatic cooling events on the  left side of the graph, and two major short lived warming events on the right side of the graph. This causes a linear fit to be meaningless.
The dashed orange lines below show the actual amount of warming since the cold 1970's –  Perhaps 0.2C.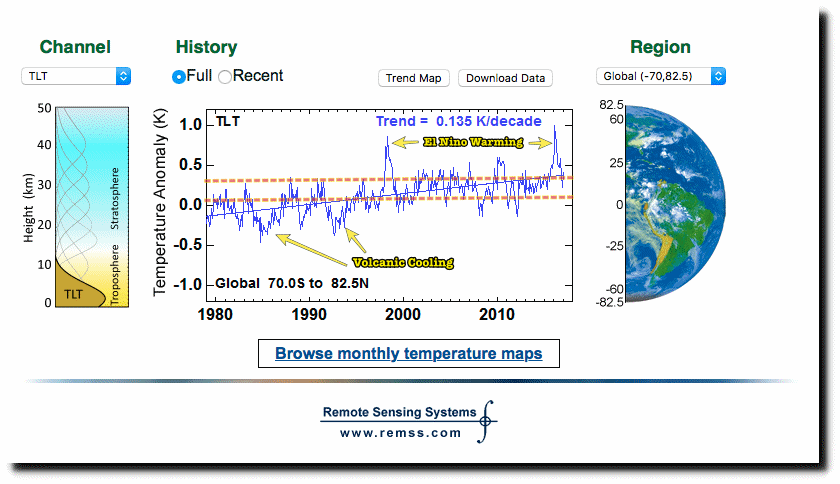 RSS / MSU and AMSU Data / Time Series Trend Browser
Global warming is the biggest fraud in science history.