"It is difficult to get a man to understand something, when his salary depends upon his not understanding it."

– Upton Sinclair
Government agencies like NOAA, NASA and NSIDC start their sea ice graphs in 1979, in order to make it look like there is a linear decline in sea ice.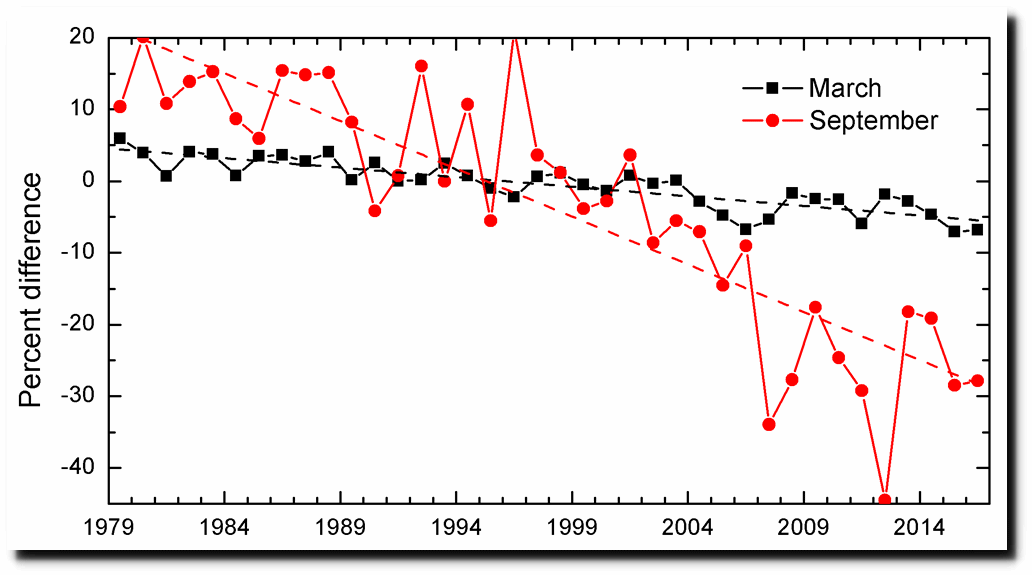 ftp://ftp.oar.noaa.gov/arctic/documents/ArcticReportCard_full_report2016.pdf
NOAA claims they don't have satellite data before 1979, but they are lying. The 1990 IPCC report showed NOAA satellite data back to 1973, which was much lower than 1979.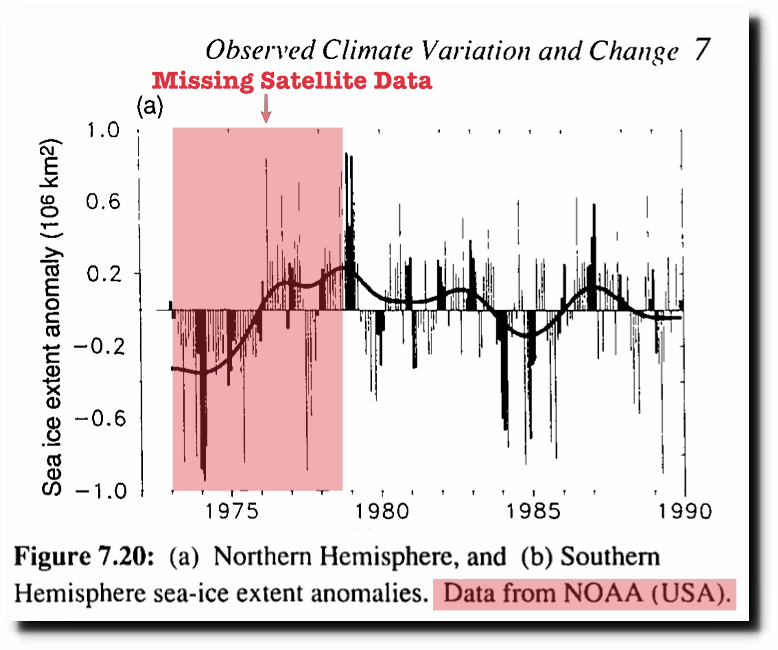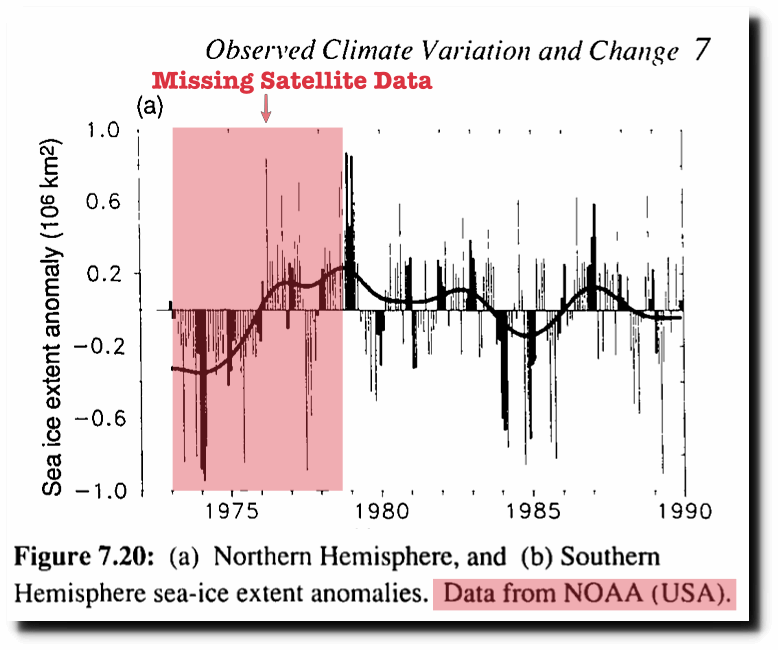 In fact, there is reasonably good ice data going back to the 1920's, which shows that ice extent was very low in the 1940's and 1950's.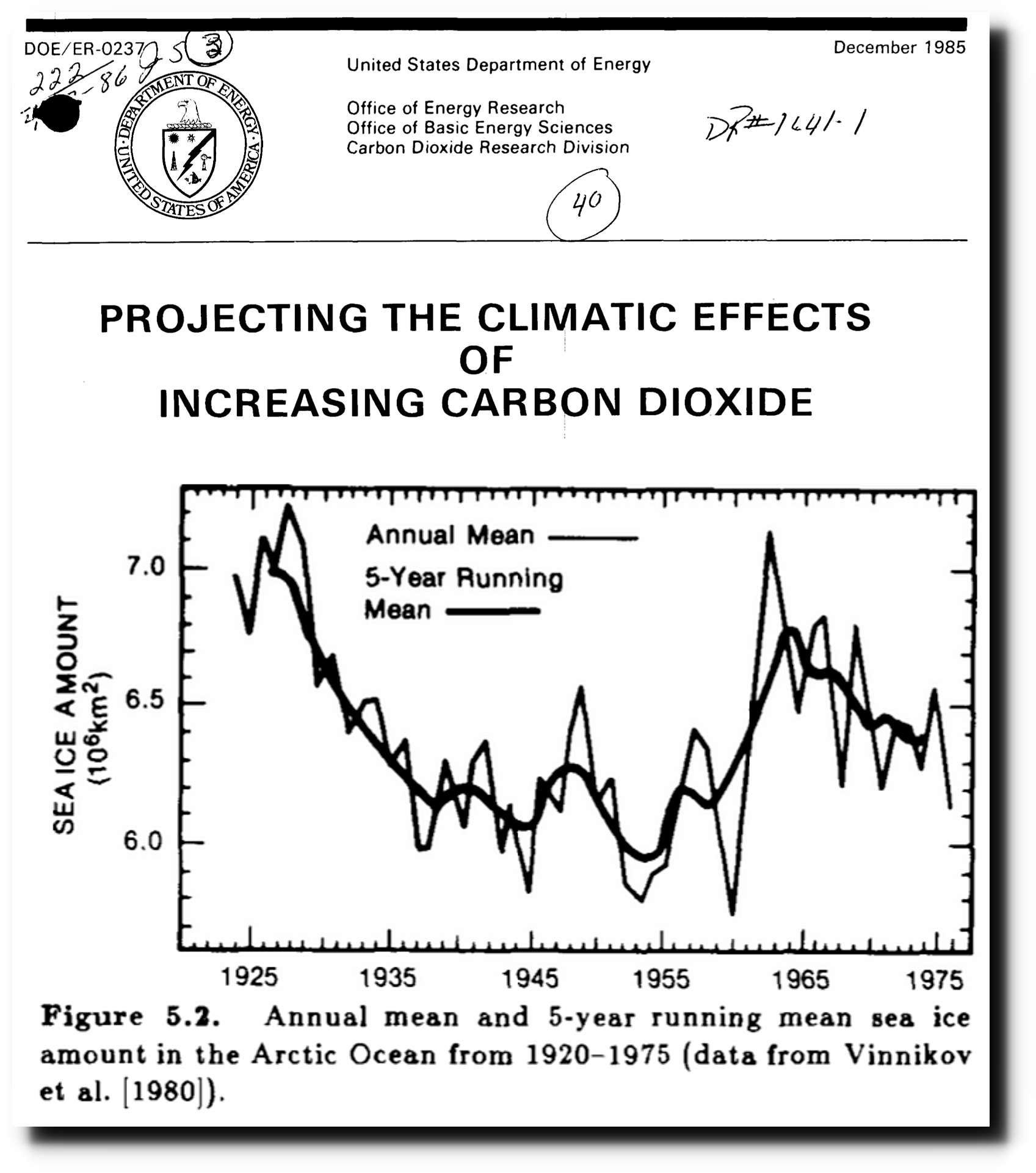 Projecting the climatic effects of increasing carbon dioxide (Technical Report) | SciTech Connect
This agrees with historical accounts at the time.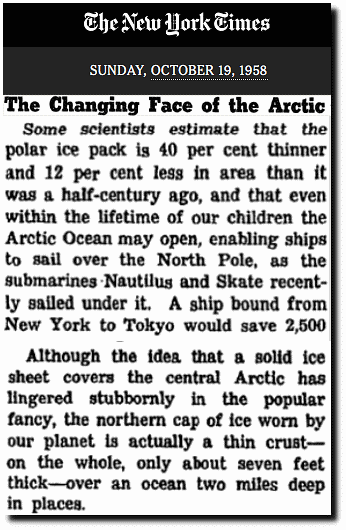 The Changing Face of the Arctic; The Changing Face of the Arctic – The New York Times
I combined the DOE and IPCC graphs, to show what government agencies are up to. They start their linear graphs at the century maximum sea ice extent.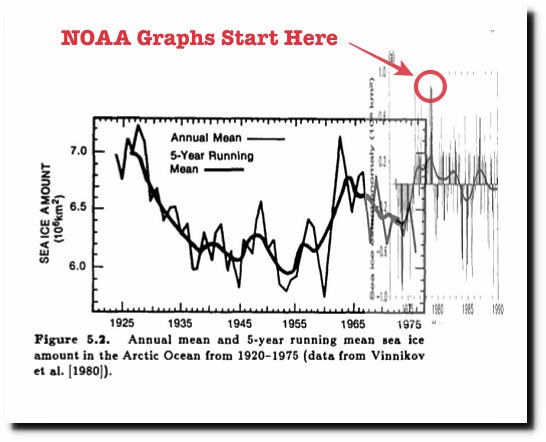 Then fraudsters like John Cook release fake graphs like this, so that they can blame it on "human activity"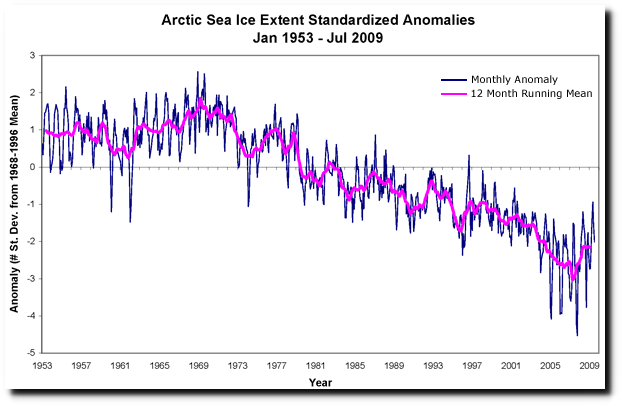 Human activity is driving retreat of Arctic sea ice
I do agree that human activity is driving Arctic sea ice fraud by government agencies. There is zero evidence that CO2 emissions have any influence on Arctic ice however.