In 1974, experts couldn't decide if fossil fuels or sunspots caused global cooling.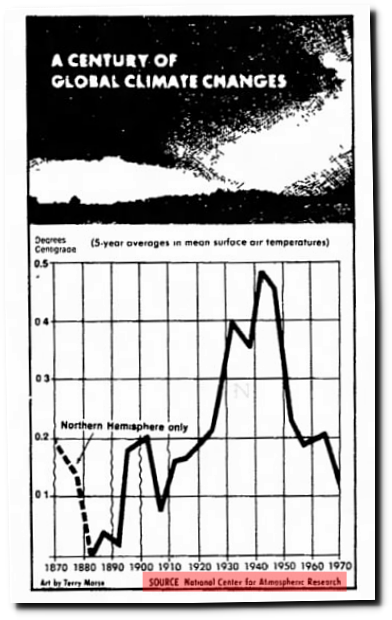 14 Jul 1974, Page 1 – Lincoln Evening Journal at Newspapers.com
This cooling wrecked the NASA global warming scam, so they simply erased it.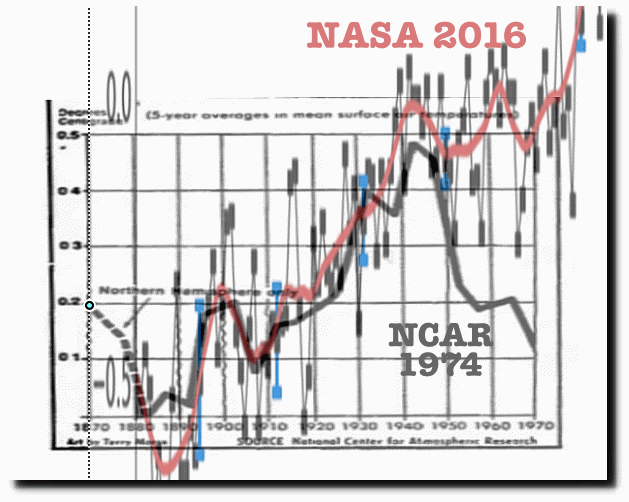 But it isn't fair to just blame NASA. NOAA, NCAR and CRU were in on the scam too.