Last week homeless people started a fire west of Boulder, which was immediately blamed by the locals on climate change.  This letter was published three days ago.
Pretty soon we will be faced with a year-round firefighting season.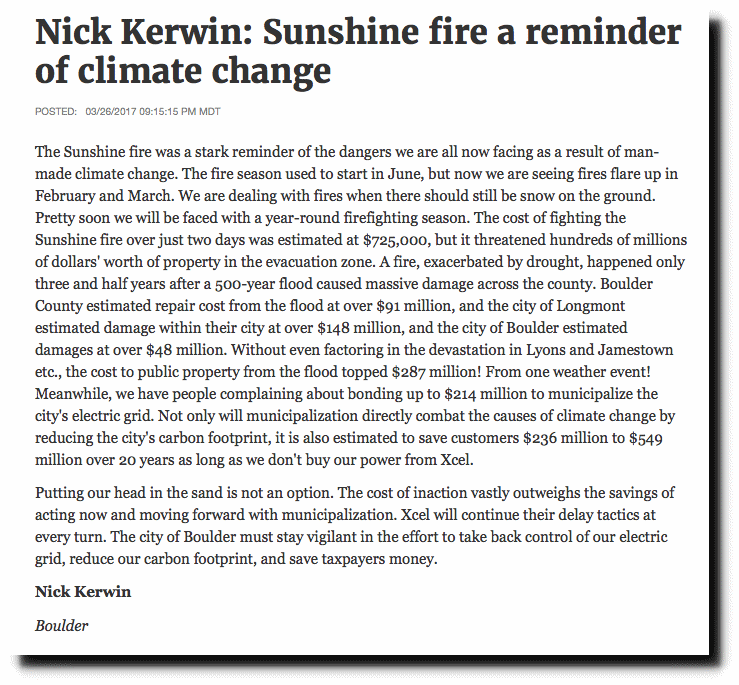 Nick Kerwin: Sunshine fire a reminder of climate change – Boulder Daily Camera
It has hardly stopped raining since then. Boulder is getting wetter, with 2013 being the wettest year on record.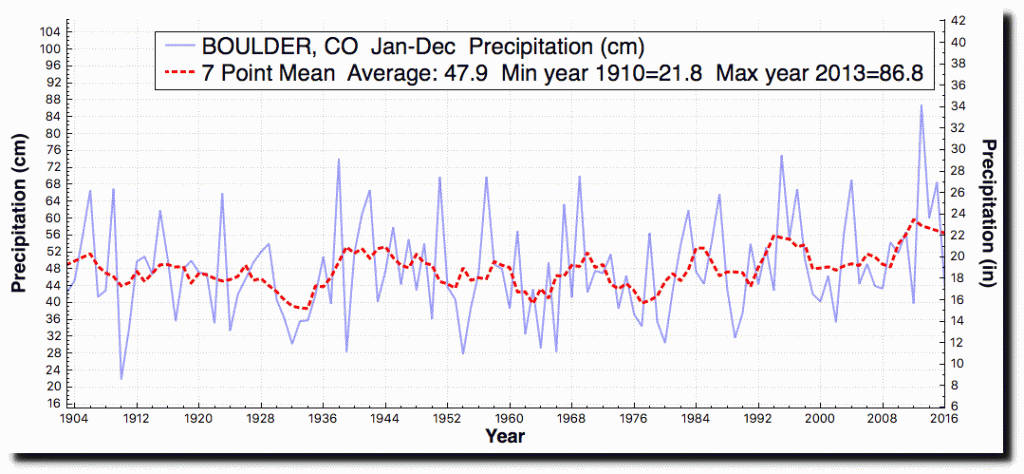 One year ago this week, we were buried in snow.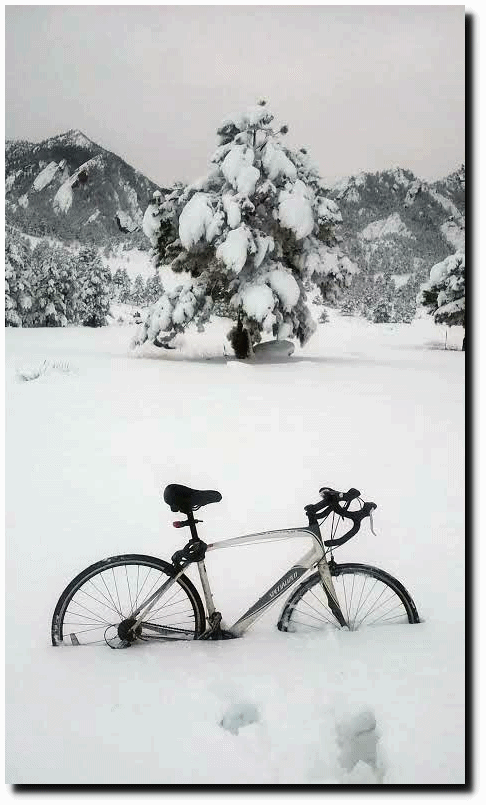 The Thing Of The Past | The Deplorable Climate Science Blog
In 1898, forest fires covered the entire length of the Rockies in Colorado.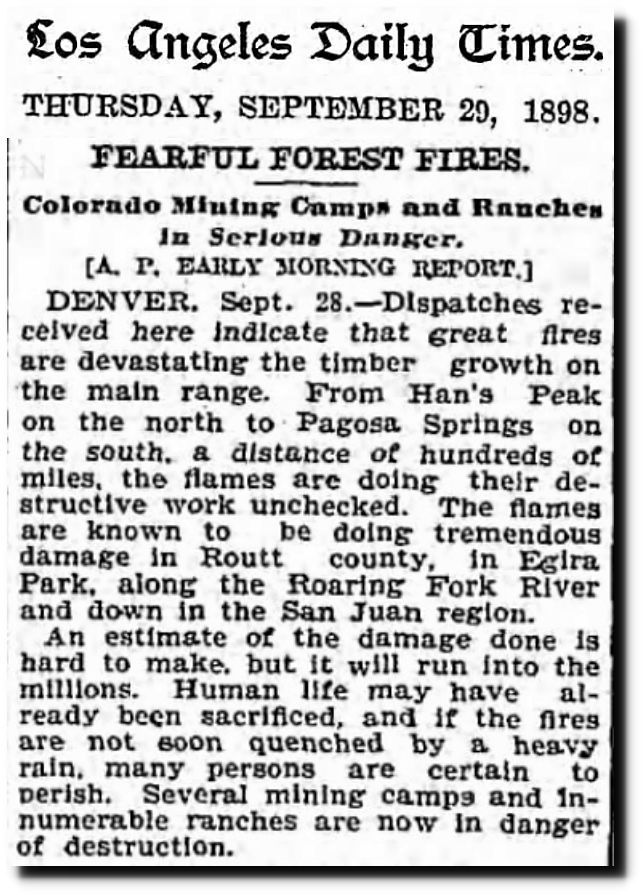 29 Sep 1898, Page 3 – The Los Angeles Times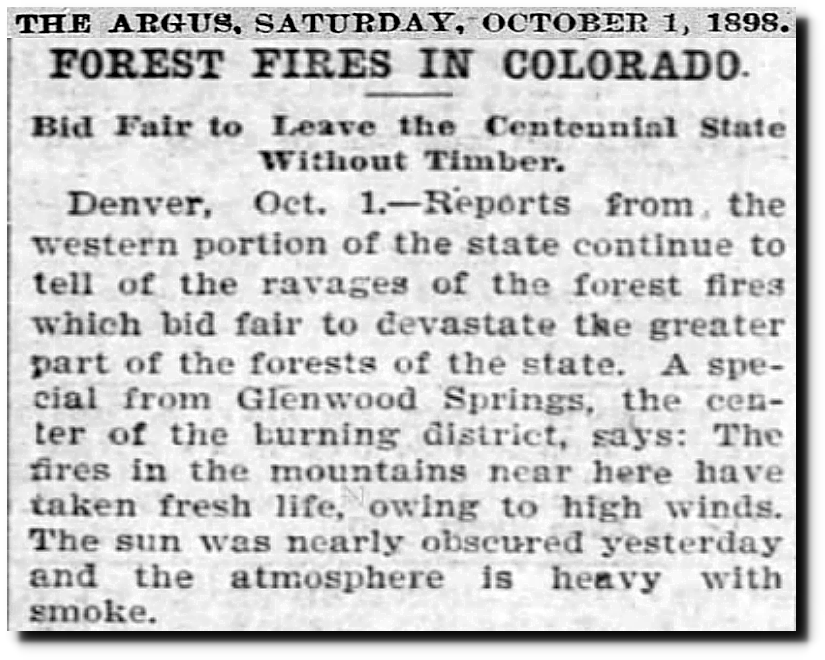 01 Oct 1898, Page 3 – The Rock Island Argus and Daily Union
Forest fire burn acreage has plummeted in the US over the past 80 years.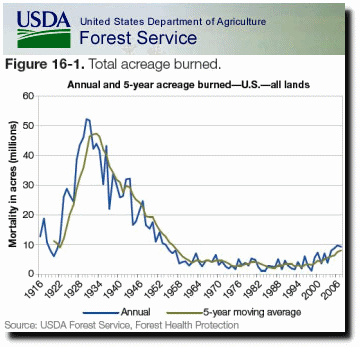 Indicator 3.16: Area and percent of forest affected by abiotic agents
As far as flooding goes, the 1894 Boulder flood was much larger than the 2013 flood.
Serious floods have affected downtown Boulder in 1894, 1896, 1906, 1909, 1916, 1921, 1938, and 1969 with the worst being those of May 31-June 2, 1894 and May 7, 1969.

So far it seems the flow at 14th St on Boulder Creek downtown has just been 3,100 cfs whereas the 1894 event was four times that.
Progressives have been trained to hate themselves and hate their country, so they naturally gravitate towards any theory which can make them feel bad about themselves. They think they need a carbon tax, but actually they need a psychiatrist.