One month ago the fake news Washington Post and the fake news US government announced the fake global warming induced early spring.

The U.S. Geological Survey hails an early spring — and ties it to climate change – The Washington Post
This has been the longest winter on record in Maine.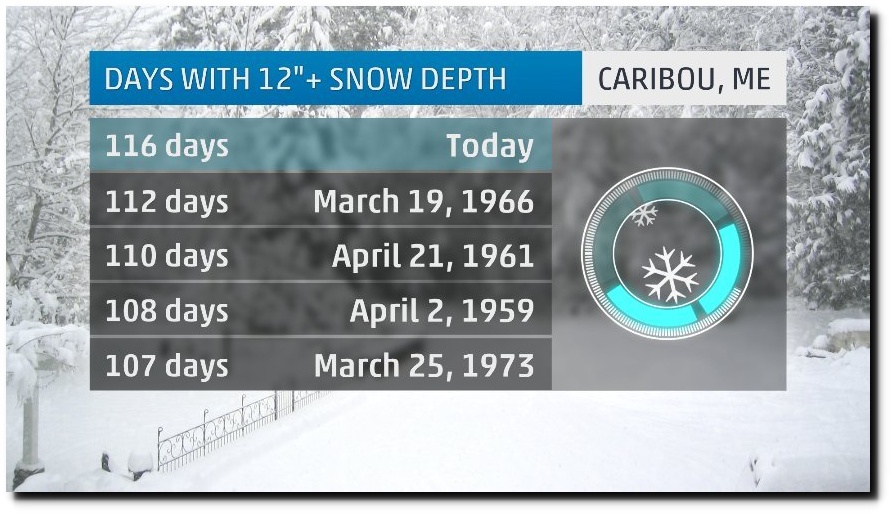 On this date in 1910, the eastern two-thirds of the US was over 70 degrees, and most of that area was over 80 degrees. On this date in 1895, portions of Nebraska were over 90 degrees.