The fake news New York Times had a front page headline a few weeks ago bragging about the fact they had leaked Trump wiretap data. This was a blatant attempt to taint the president's inauguration.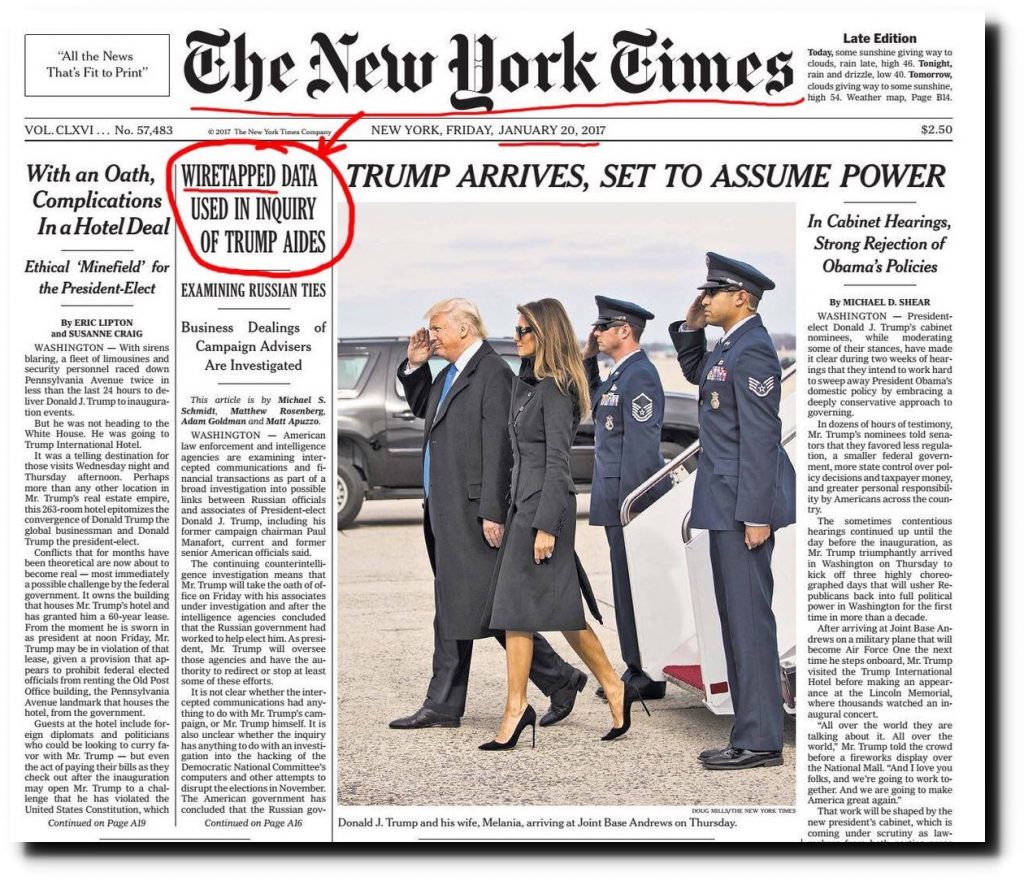 Now they want to deny the wiretapping – which recently became inconvenient for their anti-Trump agenda –  so they tried to change their own headline.

Intercepted Russian Communications Part of Inquiry Into Trump Associates – The New York Times
But they didn't do a very good cover up. Their internal search engine still returns the original headline.