Experts say the Maldives are drowning, due to your SUV.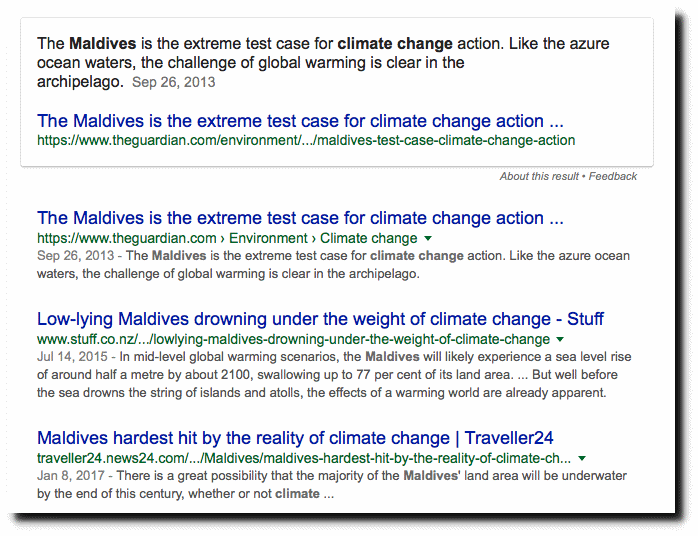 They say all of the islands will be gone by next year.
26 Sep 1988 – Threat to islands 
None of the Maldive islands have drowned since 1988, but 180 years ago, they were disappearing under the sea.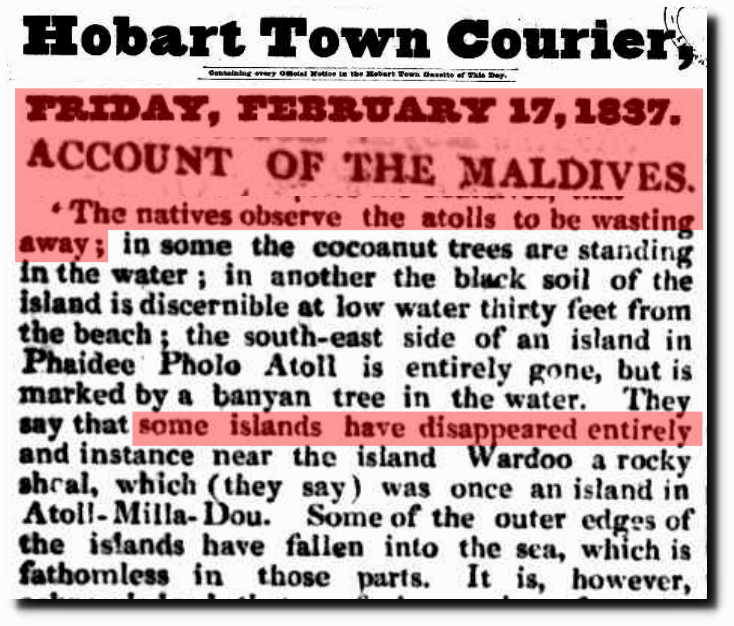 17 Feb 1837 – ACCOUNT OF THE MALDIVES
The Maldives are doing just fine, but climate fraudsters are about to drown under Trump administration budget cuts.