I signed up a for a World Bank climate course.  The very first slide was this one, which shows sea level rise accelerating after 1930, and continuing to rise quickly until the present.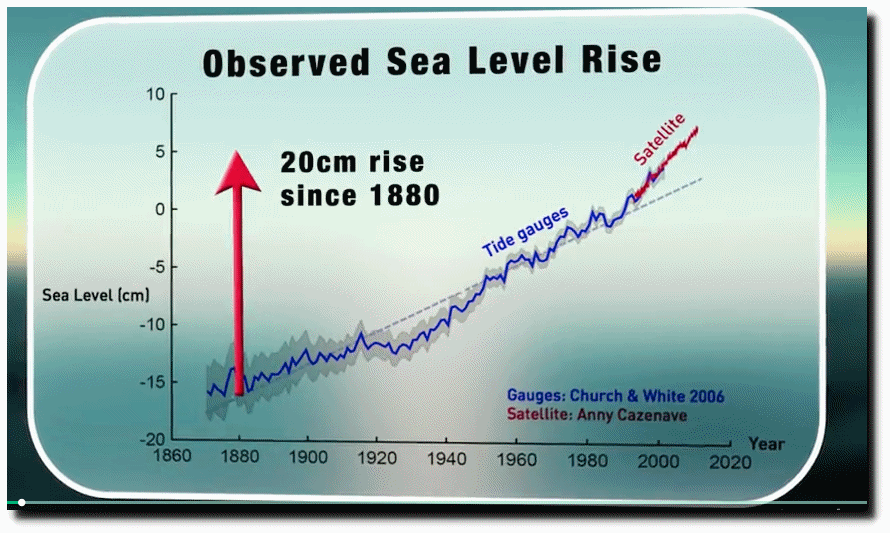 This is fake data. In 1982, NASA's James Hansen (the world's top climate alarmist)  showed sea level essentially flat from 1950 to 1975.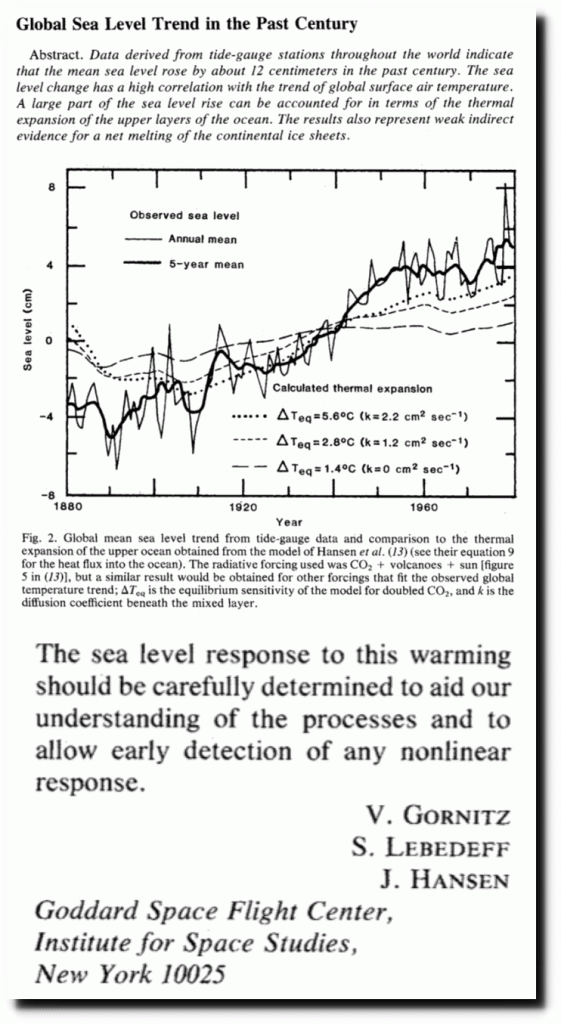 https://pubs.giss.nasa.gov/docs/1982/1982_Gornitz_go05100g.pdf
I overlaid the two graphs at the same scale. After 1950, the World Bank graph is completely fake.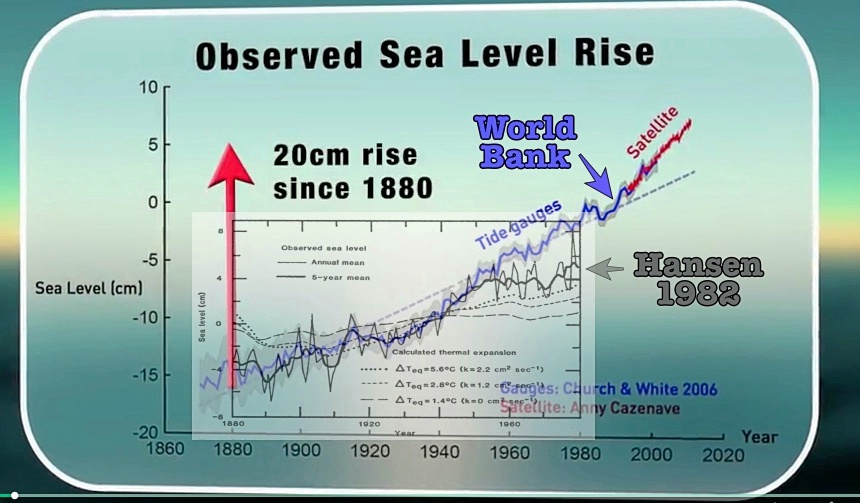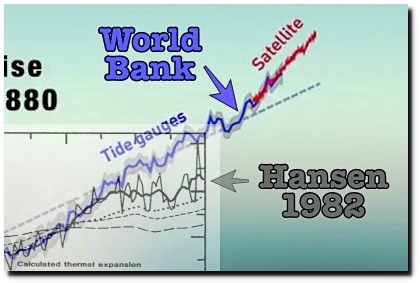 The climate scam can't exist without these kind of fraudulent graphs, which is why I spend so much time documenting them.